Building on the foundations of seven years experience and its continued success, Moniker Art Fair has firmly established itself as London's premier event for contemporary art, with its roots embedded in urban culture. Coming back for the 8th time this October, Moniker Art Fair London 2017 will move to a new floor of the Old Truman Brewery, focusing this year on the origins of Urban Art. As the leading international fair exhibiting contemporary and urban art, this year's edition titled Transient Tales will grow to accommodate 40 gallery stands, a young gallery initiative, a benefit auction, an industry conference, a curated film program, a VIP program, and a New York style pizza restaurant. Pushing the boundaries of conventional exhibitions, the fair will dedicate more than 9,000-square-foot of space to immersive art installations. Championing the Urban and New Contemporary art movement, the Moniker Art Fair will take visitors on a journey from the roots of the burgeoning international Street Art scene and its importance today.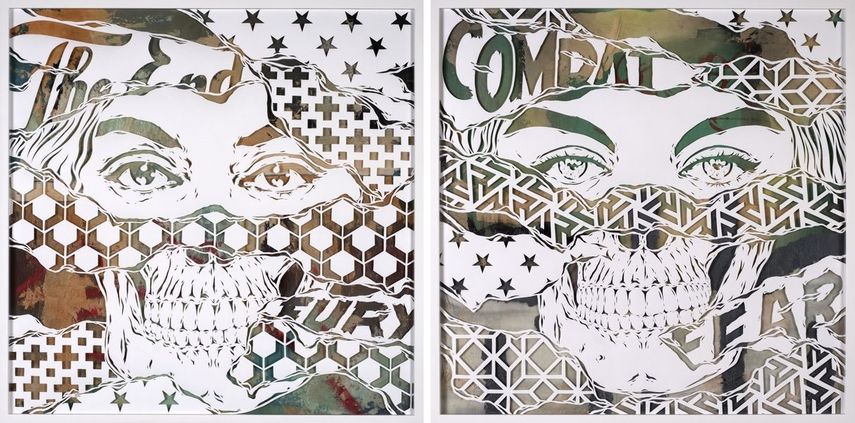 Moniker Art Fair London 2017 Exhibitors
Once again, Moniker will welcome leading international galleries dedicated to contemporary and Urban Art, presenting artists working beyond norms and conventions. This year's edition will include 12 galleries from the United Kingdom and 6 international ones. The selection of UK galleries includes returning exhibitors such as Stolenspace from London, exhibiting a genre of work that has been variously labelled as Underground Art, Street Art or Urban Art; RISE from London, specialising in contemporary, urban contemporary and post-war Pop Art; Jealous Gallery from London, a fine art screenprint studio and publisher; and Curious Duke Gallery from London, bringing a fresh collection of both local and international illustrators and fine artists; but also the debuting ones such as Well Hung Gallery from London, cultivating local talent with an emphasis on emerging and early-career artists and highlighting the cutting edge nature of Urban Contemporary artworks from the surrounding area; and Bleach Box Gallery from Cambridge, bringing a mix of powerful high-impact analogue imagery and cutting-edge new technology that will manifest as a brand new immersive installation, a 'conceptual showcase' that blurs the lines between often-opposed mediums. The debuting international galleries include Thinkspace Gallery from California, presenting the first UK solo exhibitions from Audrey Kawasaki, Kevin Peterson, Dulk, Telmo Miel, Cinta Vidal, Brian Viveros and a Group Exhibition from their gallery stable; Station 16 Gallery from Montreal, featuring an international roster of artists influenced primarily by street art and graffiti; and Galerie Itinerrance from France, presenting exhibitions that blend traditional hangings with installations.
This year, Moniker Art Fair will present their new initiative titled Young Galeries Program, giving an opportunity to ambitious up-and-coming galleries that are younger than two years to exhibit, a chance not usually given by other major art fairs. The selection of young galleries includes u-k ART from Tokyo, bringing, Amsterdam-based, award-winning IOROI and prolific exhibiting Tokyo artist Yuki Matsueda to Moniker; Jewel Goodby Contemporary from London, working regularly with artists including Fin DAC, George Morton Clark, Ben Slow and Inkie and creating pop-up exhibitions in variety of venues; and 1963 Gallery from London, an urban contemporary art gallery project, specifically inspired by the 60's and its impact on those exploring themes of awakening, the individual and forward thinking.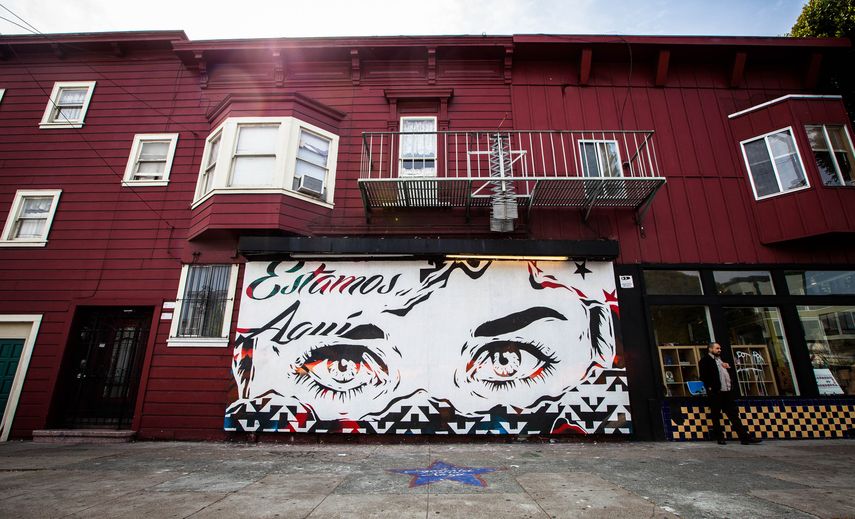 The 2017 Program
Partnering with The Art Conference, a platform that provides a vital dialogue within the contemporary art world through a program of lectures, panel discussions, and workshops with international visionaries, Moniker Art Fair will give the audience a chance to hear from and debate with industry and scene legends, hotly-tipped artists and those shaping the contemporary art landscape worldwide on social, ecological and technological fronts. TAC events will explore the intersection of technology, art and culture while creating a platform to discuss, connect and engage with art from a fresh perspective.
Once again, Moniker will present its acclaimed mural program that has produced iconic street art pieces in East London in the past years, from Steve Powers' Adore & Endure Each Other on Great Eastern Street, Ben Eine's CALCULATE on Village Underground and the 2015 Bom.K mural on Brick Lane. For their 8th edition, Moniker will commission murals in the vicinity of The Old Truman Brewery, located on the vibrant Brick Lane.
Moniker Art Fair will be this year's lead supporter of the Secret Art Prize, an international emerging artist award. A panel of luminaries from the contemporary art world will pick one talented emerging artist to be presented with their own solo exhibition at Moniker Art Fair, sponsored in partnership with Curious Duke. In addition, the winner will earn full representation from Curious Duke Gallery and mentoring from CDG founder Eleni Duke, a £1000 cash prize and an artist profile in After Nyne Magazine.
Continuing to polish the fair's offerings on an industry level, this year will see the launch of the new Moniker's Black Card VIP program. The program is designed to cater to the needs of the contemporary art collector with services focused on unlocking the fair's full potential and offering the front line of the growing urban art market.
The Location
Practical Information
Moniker Art Fair 2017 will be held at the Old Truman Brewery in London from October 5th until October 8th, 2017. The Press & Collectors Preview will be held on Thursday, October 5th, from 12 to 5 p.m, followed by the Private View between 5 and 9:30 p.m. The doors of the fair will be open between 12 and 5 pm, with the public view from 5 to 9:30 p.m. on Friday, October 6th, between 11 a.m. and 8 p.m. on Saturday, October 7th, and between 11 a.m. and 6 p.m. on Sunday, October 8th. For more information, visit the official website of the fair.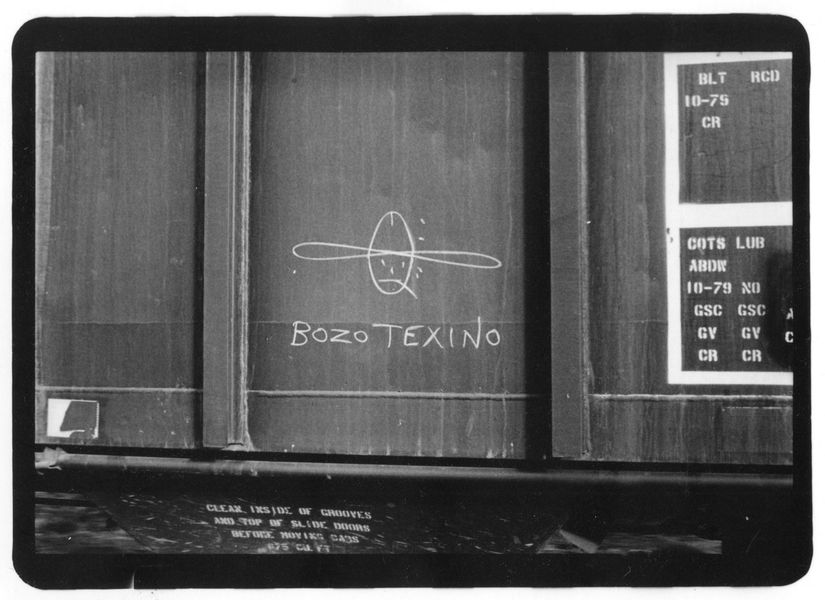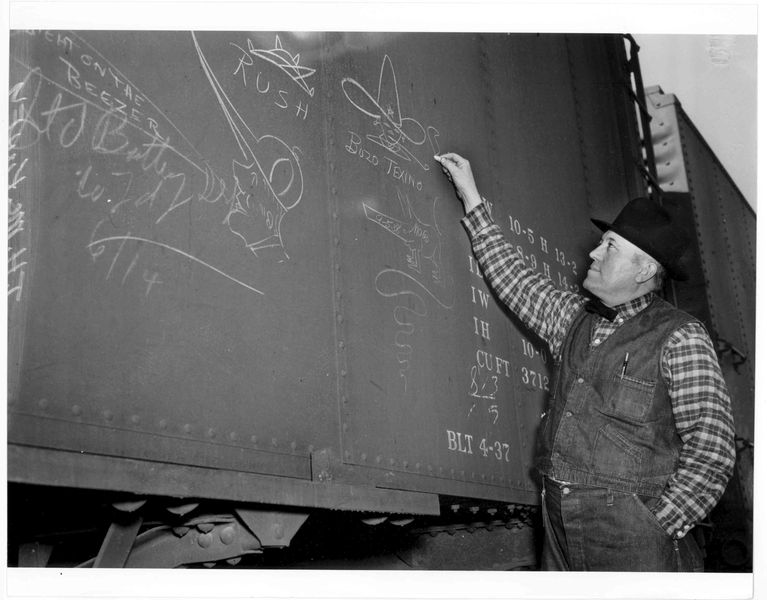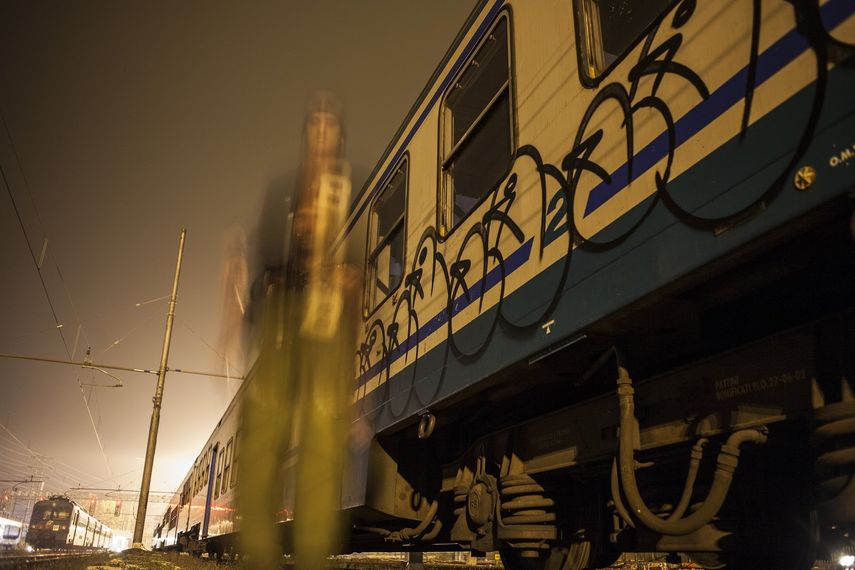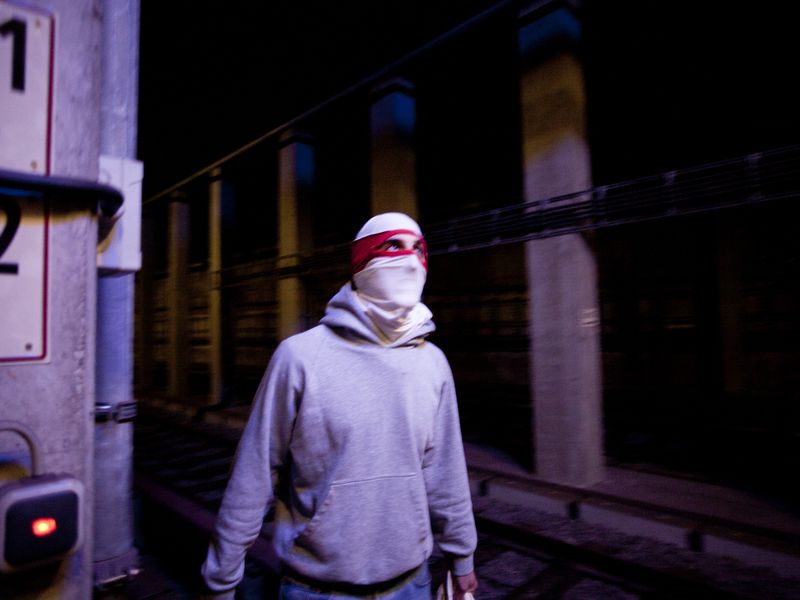 Featured images: Curious Duke Gallery, Moniker Art Fair 2016; Whatisadam; Laurence Vallieres - Cardboard Sculpture at Juxtapoz Clubhouse Art Basel 2016; Labrona - Freight Train, Canada. All images courtesy of Moniker Art Fair.