The world's largest urban art fair, Moniker Art Fair brings existing and new collectors the latest trends, guidance and early access to acclaimed urban and contemporary artists. Over the years, it has firmly established itself as London's premier event for contemporary art, with its roots embedded in urban culture. Returning to The Old Truman Brewery for its 10th edition this October, the London edition brings a line-up which reflects the new developments in urban art and sees an increasing fusion with fine art.
Working under the theme Uncensored, the fair has teamed up with Urban Nation Museum and Director Yasha Young to present the strongest line-up of urban contemporary artists within its installation hall. As the Fair Director Tina Ziegler explains, urban art and contemporary art now go beyond the traditional public interpretations, and this year's edition of the fair reflects this development.
Fine art in particular is enjoying a real renaissance, and that's attracting collectors. Artists are learning their crafts on canvas, then heading out to city walls to find their fame on Instagram. It's an industry-wide shift, and it continues to change what we like, what we buy, and what accumulates value.
The fair's program will be accompanied by The Art Conference Talks Programme, The Secret Art Prize and NuArt Journal.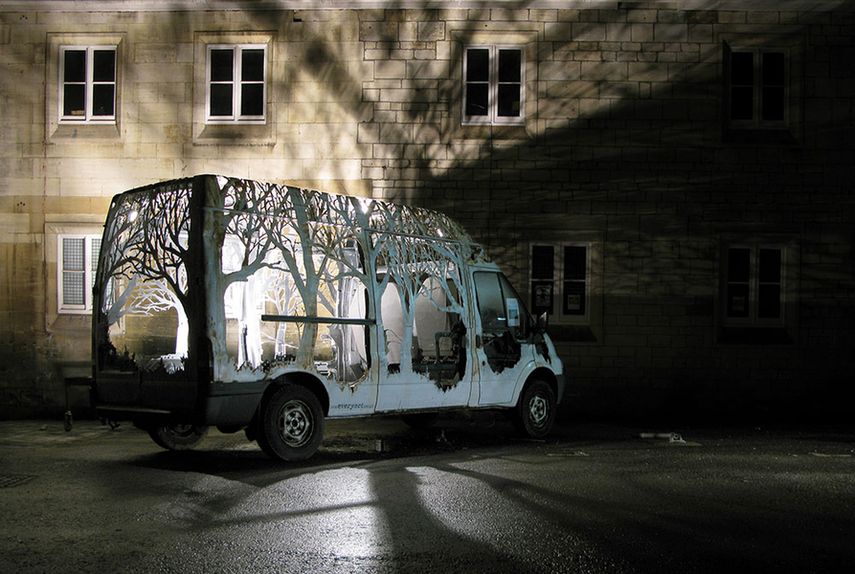 Moniker Art Fair London 2018 Line-Up
For the first time operating on an invitation-only basis, Moniker Art Fair London for the year 2018 has reduced the number of galleries exhibiting from forty to thirty. The selection includes Under the Radar Gallery from London, Jewel Goodby Contemporary from London, Thinkspace Projects from Los Angeles, Landmark Street Art from Carlisle, and Spoke Art from New York and San Francisco, among others.
Alongside themed group shows by the Fair's exhibitors, veteran artists such as VESOD, Vermibus, Bom.K, Axel Void, Dont Fret and Louis Masai, will be given room to build open studios.
This year, Moniker presents an eclectic host of globally-acclaimed names, including a much higher number of traditional contemporary artists. The selection includes Kaili Smith from The Netherlands, an emerging artist focusing on the topics of globalization, normalization of behavior and criminality; the American artist Erik Jones, known for vibrant and colorful work, expressing a heightened sense of realism in his female subjects, juxtaposed with sporadic mark making and non-representational forms; and Bom.K from Paris, who centers on the themes such as fearsome creatures, a monstrous mix of beast and human.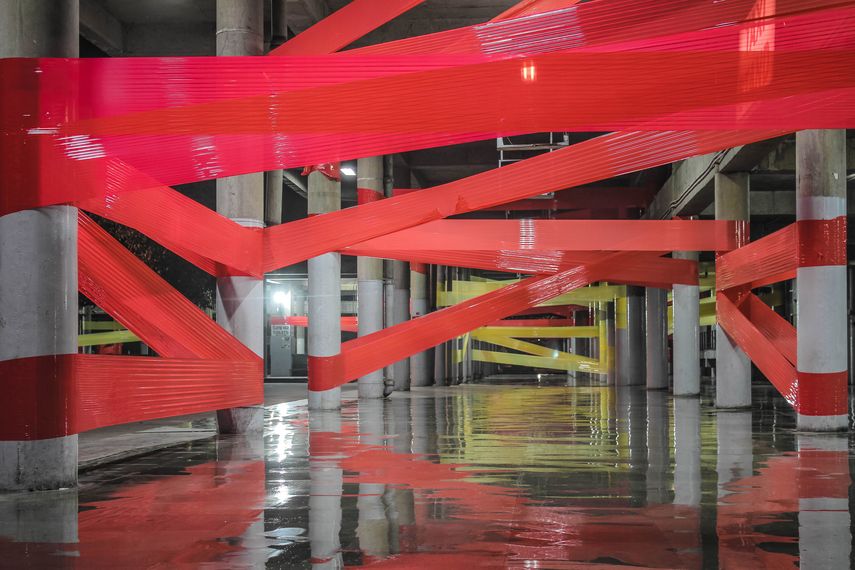 Moniker Art Fair x Urban Nation
This edition of Moniker sees the first ever collaboration with Urban Nation Museum and its Director Yasha Young. Urban Nation gave the permanent home for landmark works within the genre, making a milestone in the rise of Urban Art.
The collaboration between the world's largest urban art fair and this prominent institution draws the attention to the cultural impact this burgeoning movement has had in recent years. Yasha Young emphasized the importance of supporting the entire infrastructure of the Urban Art ecosystem:
We don't just support the end result but the history and the current developments and visionaries that are trying to change and contribute to art history one project, art fair, artist or exhibition at a time.
In collaboration with Urban Nation Museum, the Fair will present installations focusing on social, economic and ecological injustices, providing a platform for voices that are trying to bring about change. The invited artists will create original works which will be on view at the Fair's installation hall.
The selection includes Lek and Sowat, who will look at the personal journeys we take, and how they're affected by race and societal disadvantage; the South African muralist Faith XLVII who will work with mixed-media and conceptual art; the emerging British artist Dan Rawlings, who will create a human-vs-nature post-apocalyptic scenario in his unique style of scrap metal and machinery manipulation; the Canadian artist Li-Hill, whose work attempts to decipher the complexities of the rapid development in our modern age; the former graffiti-writing artist Ann J Lewis who will explore the Syrian Refugee Crisis in an immersive installation, and Axel Void who will bring his style of fine art portraiture to challenge our current understanding of mental health; and Vermibus, who will create an immersive installation that focuses on our self-image formed through repetitive messages in corporate advertising, and VESOD, combining Futurism and the Renaissance to challenge our current understanding of mental health.
List of Exhibitors
Side Program
Once again partnering with The Art Conference, Moniker brings a thought-provoking Talks Programme, giving audiences a chance to hear from and debate with industry and scene legends, hotly- tipped artists and those shaping the contemporary art landscape worldwide on social, ecological and technological fronts.
As part of The Secret Art Prize, one talented emerging artist to be presented with their own solo exhibition at Moniker Art Fair, sponsored in Curious Duke.
It will also present NuArt Journal, a forum for critical discourse and commentary on urban art cultures and street art practice which will present a curated day of talks and panel discussions.
The audience will be able to enjoy the Vintage Event Bars where Bar & Restaurant partner will be offering refreshments and Moniker signature cocktails for the duration of the Fair.
The Location of Moniker Art Fair London 2018
Practical Information
The Moniker Art Fair 2018 will take place at The Old Truman Brewery in Brick Lane, London between October 4th and October 7th, 2018. The Press & Collectors Preview will take place on Thursday, October 4th from 3 to 5 p.m, while the Private View will take place between 5 to 10 p.m.
The doors of the fair and its events will be open from 12 p.m. to 10 p.m. on Friday, with the Public View between 5 to 10 p.m., between 11 a.m. to 9 p.m. on Saturday and between 11 a.m. to 6 p.m. on Sunday. The price of the tickets for Thursday Private View will be £15 (≈$19), the price of the Day Fair Pass tickets will be £15 (≈$13), and the price of the Multi-Day Pass tickets will be £20 (≈$26).
For more information, visit the official website of the fair.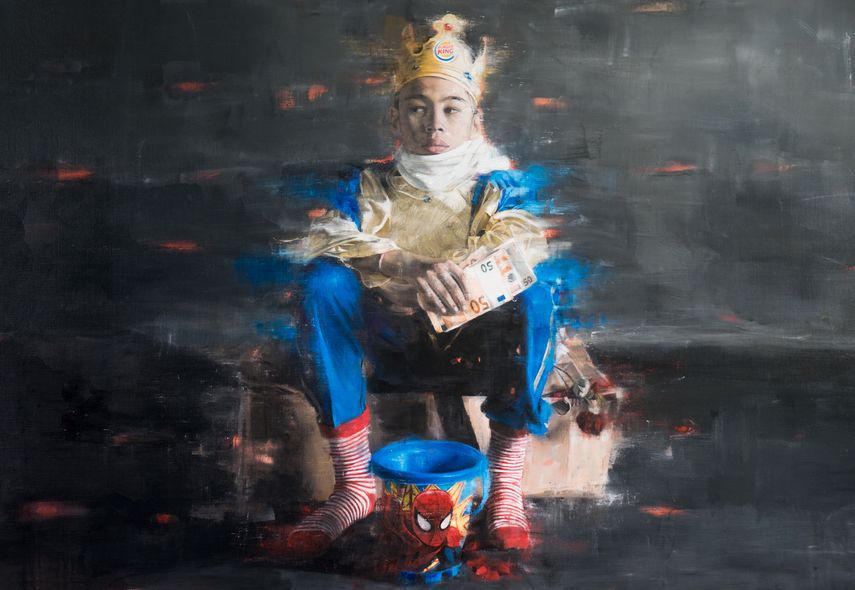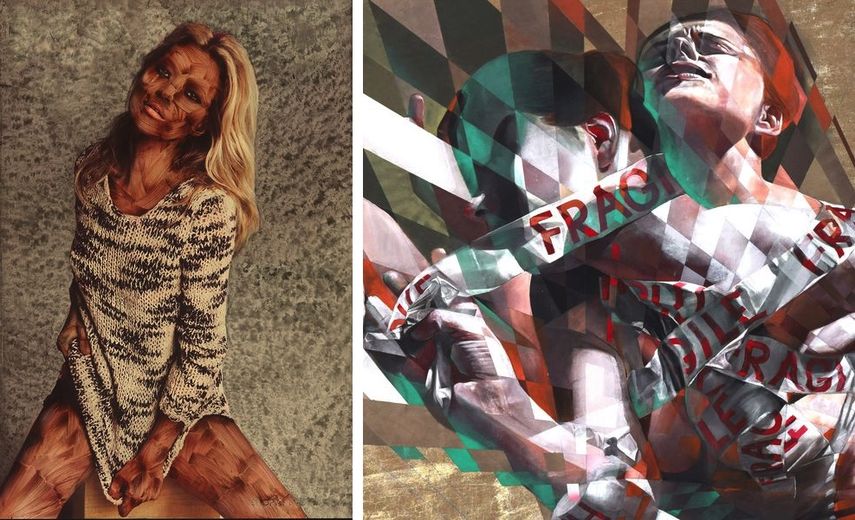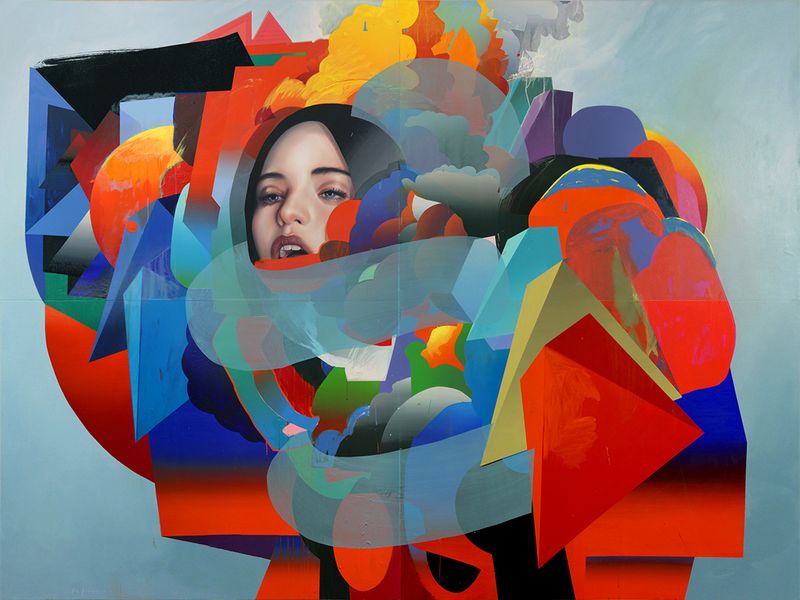 Featured image: Moniker Art Fair 2017. All images courtesy of Moniker Art Fair.