Founded nine years ago, Moniker Art Fair is London's only contemporary art fair with its roots embedded in urban culture. Focusing on the burgeoning contemporary art movement characterized by its subversive and innovative spirit, the fair is dedicated to spotlighting emerging and established talent.
Debuting in New York this May, Moniker brings four days of exciting and interactive programs celebrating urban contemporary art. Taking place in a city with a long history of urban and contemporary art, the fair will welcome 27 exhibitors presenting the best of international galleries and individual artists from all around the world.
Held in the cavernous industrial space of Greenpoint Terminal Warehouse in Brooklyn, the New York edition of Moniker will embrace the interactive, immersive and participatory elements of the carnival. Under the curatorial theme Coming to Town, the fair will create a unique setting for the display of artists and their work, at the same time creating a sensational environment for visitors to appreciate it.
Promising a rich and varied program, Moniker Art Fair New York is an event not to be missed.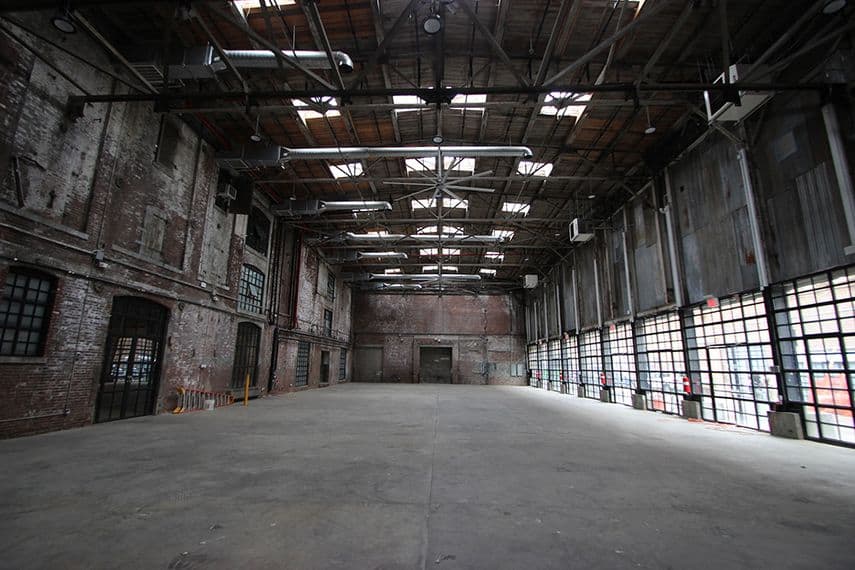 Moniker Art Fair New York Exhibitors
Moniker Art Fair New York will bring together 27 galleries and artists coming from around the world including Hong Kong, Iran, Lithuania, France, South Africa, Philippines, the UK, and the USA.
Be sure not to miss booths by Azart Gallery from New York, focusing on innovative and original work of artists influenced by abstract, figurative, illustration, pop culture and street art; Jonathan LeVine Projects from New Jersey, committed to new and cutting-edge art; PDP Gallery from Paris, a cultural platform of new generation, exploring the limits of contemporary art; Spoke Art from New York and San Francisco, specializing in new contemporary painting, sculpture and illustration with an emphasis in accessible programming; Thinkspace Projects from Culver City, one of the most active and productive exponents of the New Contemporary Art Movement; Vertical Gallery from Chicago, committed to exhibiting and promoting urban, contemporary and street art; Over the Influence from Los Angeles and Hong Kong, focusing on emerging and established artists who are conceptually engaged with the urban environment; and Vinyl on Vinyl from Makati, featuring modern-day pop culture artists working in surrealism, after-modernism, underground and street art, along with other emerging and unexplored genres; among others.
As part of their Open Studios, Moniker will welcome artists Egle Zvirblyte from Lithuania & Jose Miguel Mendez from Spain, Vermibus from Spain, Faith XLVII from South Africa, Derek Gores from California, ASVP from NYC, and Bom.K from France.
The List of Exhibitors
The Program Highlights
Following the curatorial theme Coming to Town, the fair has prepared a number of interactive projects, including the Hand-Painted Carnival themed circular bar designed by Egle Zvirblyte and a fully immersive mechanical installation Temporal Infinity by INSA.
As part of its rich and diverse program, Moniker will present the first NYC solo installations by European Urban Contemporary artists Vermibus and BOM.K; Brusk from the notorious Da Mental Vaporz Graffiti, but also solo exhibitions by Skewville, Hera, Hebru Brantley, Derek Gores, ASVP, Egle Zvirblyte and Jose Miguel Mendez.
Inside the fair, the viewers will have an opportunity to see video installations by FaithXLVII and Specter, a sculpture installation by ICY & SOT. On the outside, D*FACE has created a large-scale mural. Also, be sure to check out an all African art show by Creative Debuts featuring works by Papay Solomon, Ken Nwadiogbu, Ayogu Kingsley, Alex Peter, and Chicanery.
In addition to the immersive exhibition program, Moniker will present three days of curated talks, panel discussion and short films hosted by The Art Conference, an educational platform founded in London in 2016.
Other highlights of the fair include a curated art sale DATE / TIME by Paddle 8, The Heliotrope Foundation auction with Paddle 8 inside their booth and a Reading Room by Juxtapoz Magazine.
As part of the off-site programming, the fair will invite the visitors on a walk around Brooklyn to visit the Moniker Outdoor Mural program in partnership with the L.I.S.A Project that will feature iconic artists such as D*FACE, Faith XLVII, Fin Dac and Brusk.
The Location of Moniker Art Fair New York 2018
Practical Information
Moniker Art Fair New York 2018 will take place at The Greenpoint Terminal Warehouse in Brooklyn from May 3rd until May 6th, 2018. The VIP & Press Preview will take place on Thursday, May 3rd, from 3 to 5 p.m., while the Private view will take place from 5 to 10 p.m.
The doors of the fair will be open from 12 to 10 p.m. on Friday, from 12 to 8 p.m. on Saturday and from 12 to 6 p.m. on Sunday.
The price of the Private View ticket will be $25, One-Day Pass will be $15, Early Bird will be $23, Door One-Day Pass will be $30, and a Multi-Day Pass will be $28.
For more information, visit the official website of the fair.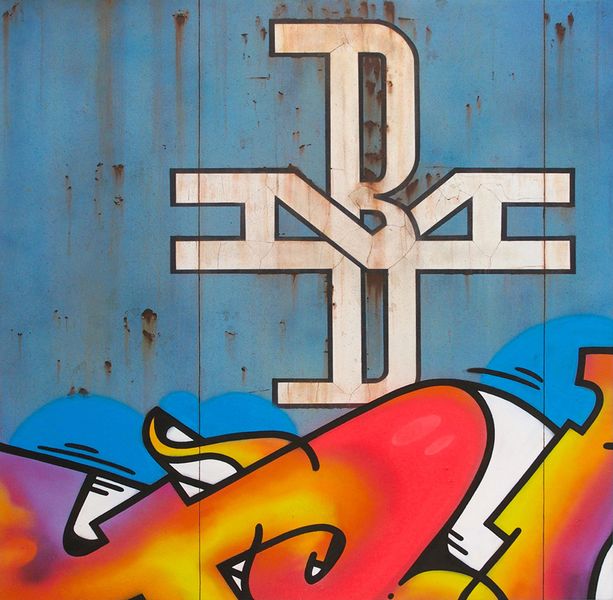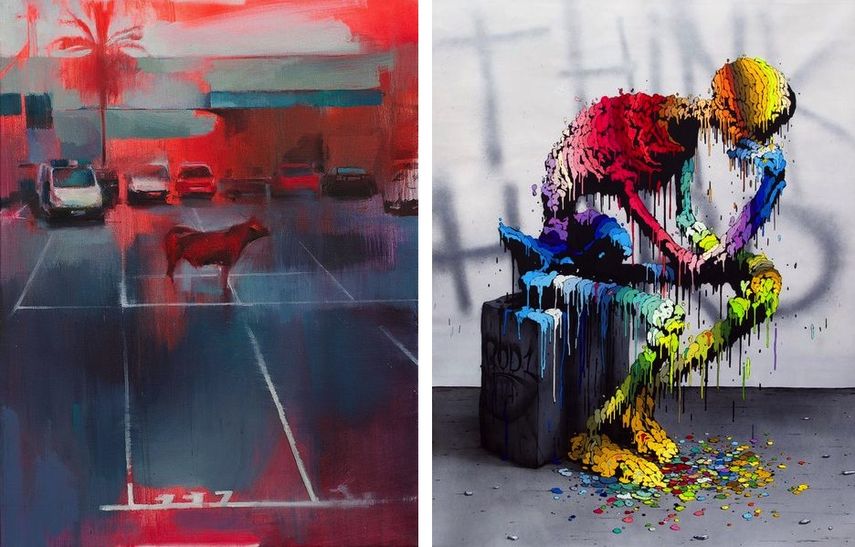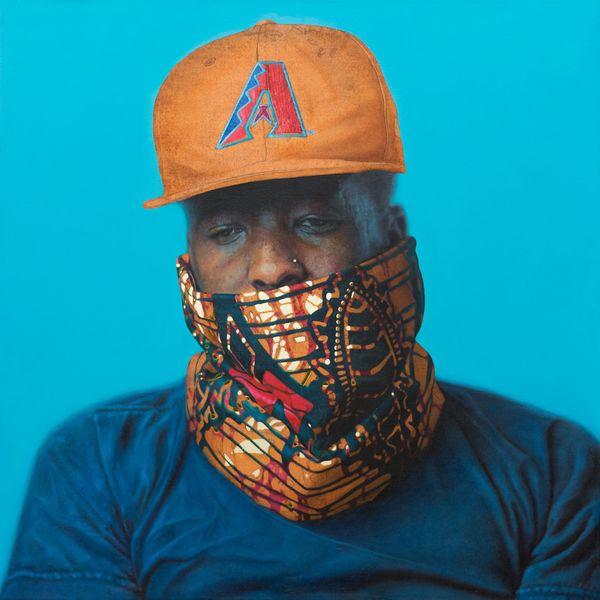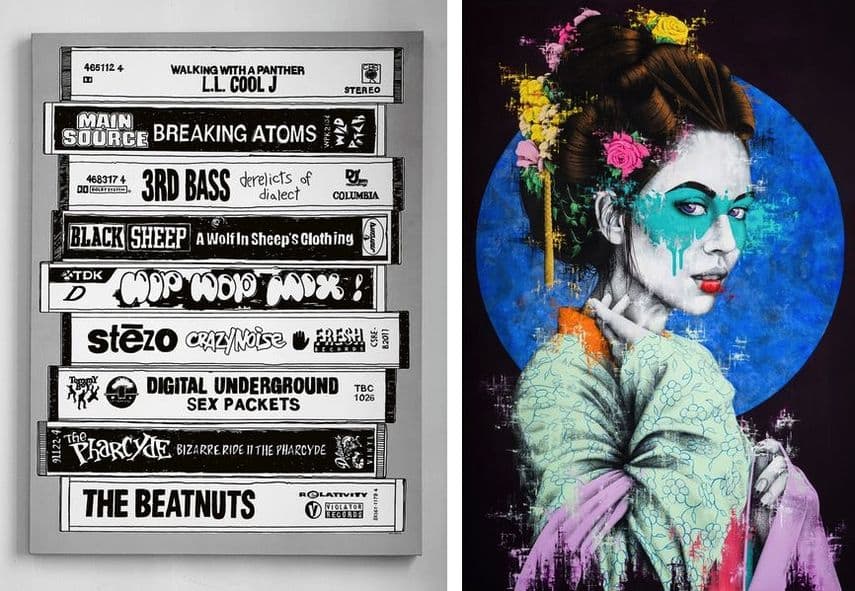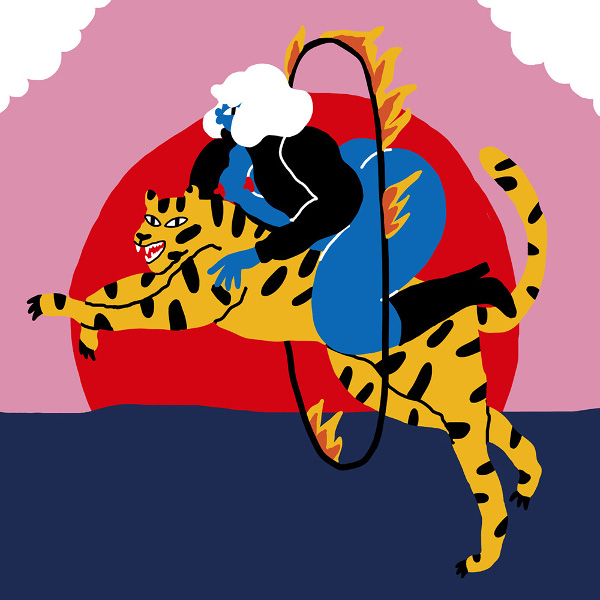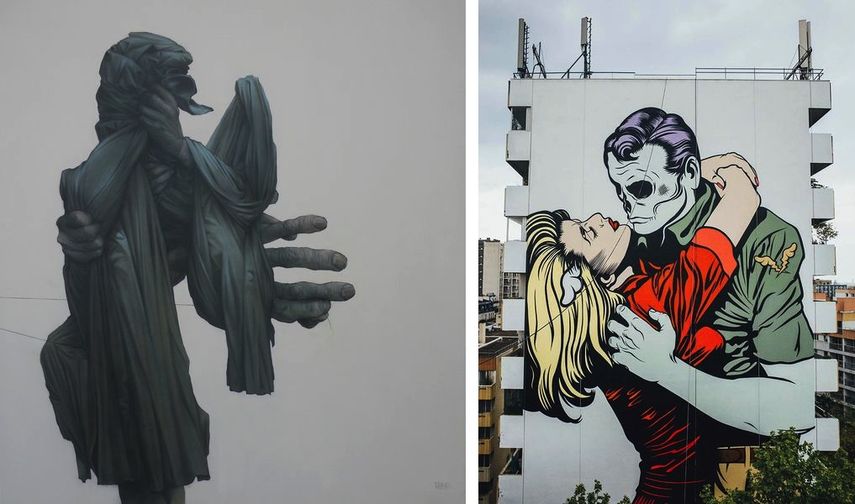 Featured images: Icy and Sot - Untitled at the lot radio. Moniker Installation Artists; VERMIBUS - Unveiling Beauty. Photo Mark Rigney; VERMIBUS - Unveiling Beauty. Photo Mark Rigney; Icy Sot - Fence Installation. Moniker Installation Artists; Icy and Sot - The New American flag, Moniker Installation Artists; Jose Mendez - Tropical Desire. Moniker Open Studios. All images courtesy of Moniker Art Fair.