Throughout art history, the color blue was increasingly used by the artists due to its enormous visual appeal and strong symbolism associated with various cults and religious practices. From the Byzantium blue and the Chinese cobalt blue, to the Renaissance ultramarine and modern times, this particular color was highly regarded and used/interpreted differently. However, it seems that during the 20th-century blue became a sort of a phenomenon - it was used by a new generation of practitioners willing to summarize the mentioned historical connotations and extended the notion of the color.
The current exhibition at Ordovas under the title Monochrome No.2 tends to revisit the usage of blue by European and American artists and to emphasize explorations of the color's aesthetic possibilities through various media.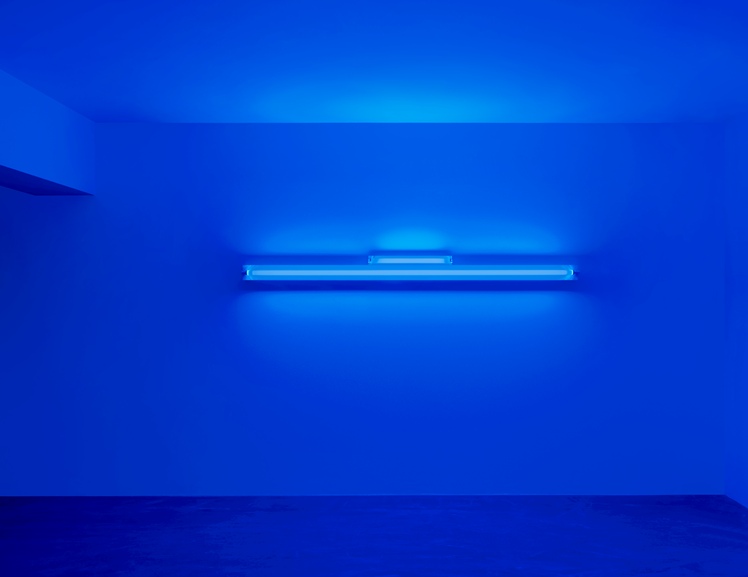 The Historical Survey of Blue
The hues of this enigmatic color evokes various emotional states in regards to that the word blue is often used in English to describe the state of melancholy or sadness, and can induce contemplative gaze. Pablo Picasso's Blue Period and the publication of Sigmund Freud's The Interpretation of Dreams marked the new phase in the artistic investigation of this phenomenon.
Therefore, Monochrome No.2 unravels how the 20th- and 21st-century masters exploited/explored both the aesthetic and the psychological potentials of blue.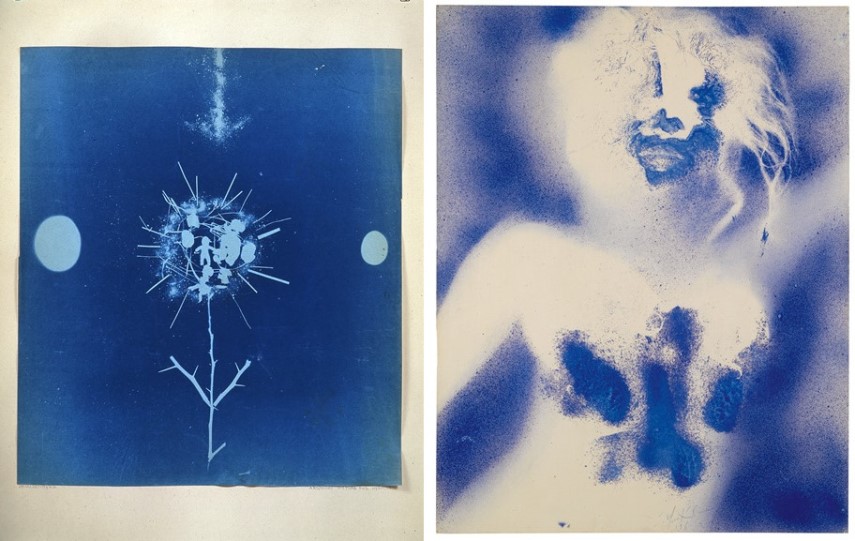 The Works
The visitors can see the works Jackson Pollock made in the late 1930s while the artist was engaged in psychoanalytic therapy. Dozens of drawings in cheap notebooks were a result of his therapist's belief they could unravel his unconscious processes and provide clues for the causes of his depression and alcoholism.
The installment also includes works by another American - surreal blue monochromes made by Robert Rauschenberg and his then-wife Susan Weil in 1949.
At the core of the exhibition are the iconic works by a celebrated French proto Conceptualist Yves Klein who experimented much with the color blue - the artist created his own pigment called the International Klein Blue (IKB) in collaboration with the Parisian color merchant Édouard Adam, that he used for a series of monochrome paintings, sculptures from IKB-drenched sponges, and performances with human bodies as living paintbrushes.
Among the highlights are also Cy Twombly's 2005 sculpture consisting of three rectangles of wood and plaster positioned like miniature megaliths coated with blue acrylic paint; as well as a blue paper object titled Untitled (Loverboy) made by Felix Gonzalez-Torres in 1990.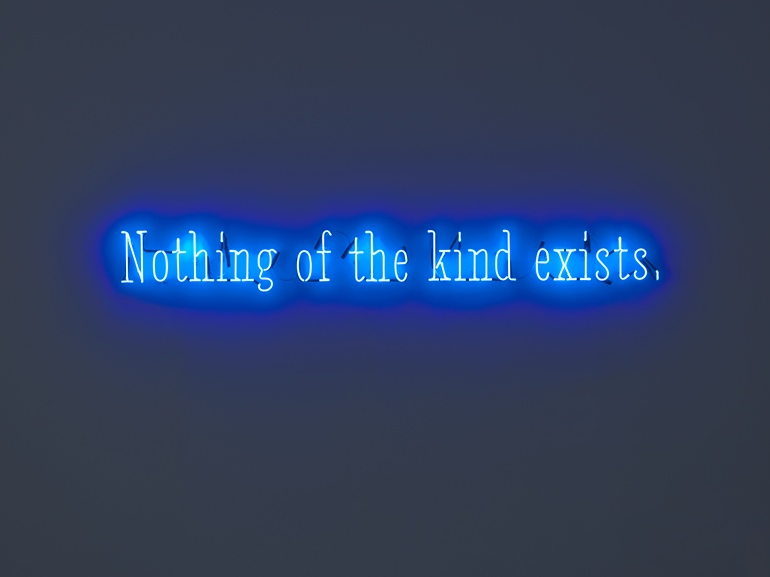 Monochrome No.2 at Ordovas
This is the second in a series of exhibitions at Ordovas focused on the exploration of the use of a single color in the work of the leading twentieth and twenty-first-century artists.
A fully illustrated catalog including an essay by Dr. James Fox, art historian, and celebrated broadcaster, accompanies the exhibition.
Monochrome No.2 will be on display at Ordovas until 25 April 2020.
Featured images: Installation views of Monochrome No.2 at Ordovas, London, 2020. Photo: Stuart Burford and Andrew Smart. Courtesy Ordovas.