People have probably been intrigued by the Moon since the beginning of time, and it is no wonder that it is still as inspiring as it was thousands of years ago. We have been seeing the Moon appear in art many times, in the works of great art masters, such as Van Gogh for example, and contemporary artists as well. The forthcoming exhibition at Haven Gallery will be focusing on the same subject matter, giving a spectacular homage to our faithful natural satellite and all the metaphors and beliefs it stands for.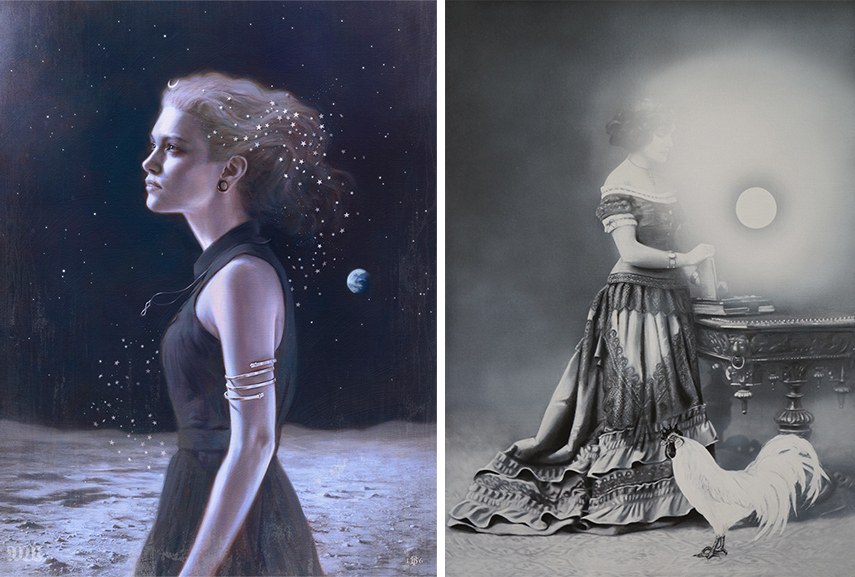 Moon in Art
The group show is titled La Lune, and it features 35 artists, whose art approaches the matter both directly and metaphorically, depending on each artist's sensibility. Their works show that the Moon can be seen from a scientific, literal, or poetic point of view, and also that the ways in which it affects humans can be demonstrated through various interpretations and phenomena, figuratively or through abstract landscapes and shapes. Therefore, even if most of these works do not depict the moon itself, as a physical occurrence, they aim to embody the effect of moonlight, in terms of atmosphere, or even inner feelings and appearances of the characters portrayed. In some cases, we can sense its presence through a gentle beam of light that it casts, which adds a gleam of mystery to the picture.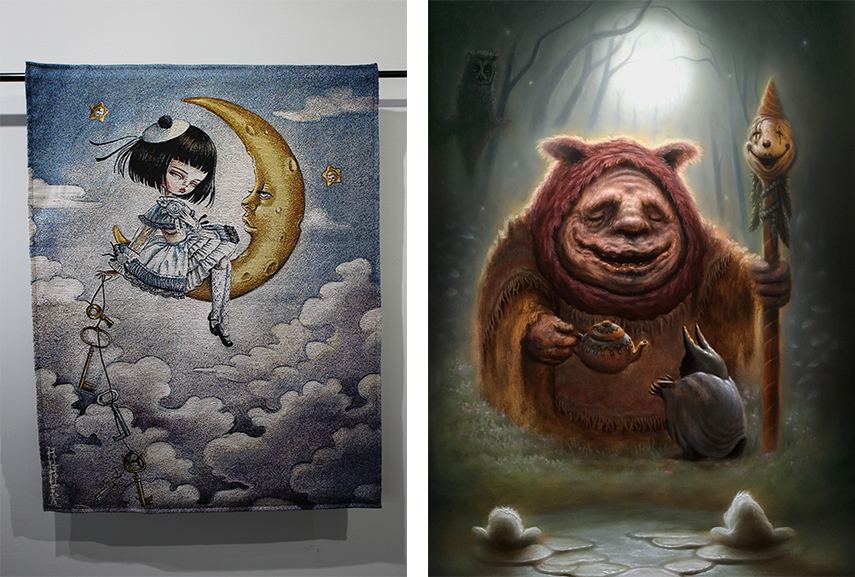 Human Fascination with the Moon
Throughout history, people have been documenting and depicting their fascination with the Moon. Our relationship with it has been changing, and it continues to do so, but the awe remains the same. It has been repeatedly associated with magic, occultism, religion, folklore, empirical theories, etc. The more we know about the Moon the more interesting it becomes, although the very basic fact that it gives us light at night is already wonderful enough. But what we also know today is that it affects the level of water, the tides, Earth's rotation and consequently many aspects of life on Earth. Also, since our species has been lucky enough to reach it physically, chances are that this love for the moon is really going to last forever.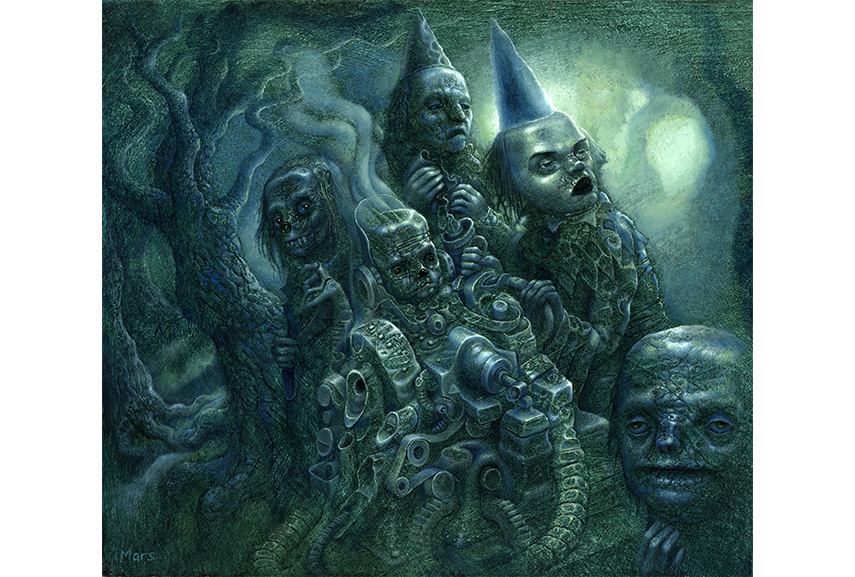 La Lune at Haven Gallery
So what are all the possible ways to interpret the Moon in art? La Lune will be a nice opportunity to find out. The exhibition will run from June 25th through July 31st 2016, at Haven Gallery in Northport, New York. The opening reception will be held on June 25th, from 6 – 8 PM, and most of the participating artists will be in attendance. The entire list of the artists can be found on the gallery's website.
Featured images: Jacub Gagnon - Moonlit Dinner; Syd Bee - Achelois. All images courtesy of Haven Gallery.