Couple of weeks ago, we covered the news coming from Russia that was quite controversial; it was about Pyotr Pavlensky being removed from the shortlist for the state-sponsored Innovatsiya (Innovation) Prize, an equivalent of Russia's Turner Prize. But, now we have quite nice news coming from Moscow, and it's about Moscow Biennale for Young Art. The Moscow International Biennale for Young Art announced the artist list for its fifth edition, confirming the participation of 87 artists from 36 countries, all of whom are in the emerging category. The previous edition took place from June till July 2014. It's very important to mention that this Biennale should not be confused with "regular" Moscow Biennale that will take place in 2017.
Focus on Ecology and Economics
The list of 87 young artists and artistic duos, representing 36 countries has been announced by curator of the biennial, Nadim Samman: The open call received an overwhelming response from artists worldwide. More than 2000 applications from more than 80 countries were submitted, and the quality of the proposals made choosing the final selection a difficult but eye-opening process. Ranging from installation to video, interdisciplinary collaborations, painting and more, the scope of artistic approaches was huge. This year's biennial is titled Deep Inside and is themed around penetration and "abyssal culture," according to Nadim Sadim, this edition's curator. As Samman wrote in the statement about the biennale's theme: We are climbing, or falling, ever deeper into a kind of black hole. As we do, it is perhaps to be expected that artists should be fascinated by opacities, by occultations, encryptions, and conspiracies—the other side of the event horizon. In addition to ecology and economics that are the curatorial focus this year, the Biennale will also tackle questions regarding the dangers presented by new technologies and social instability.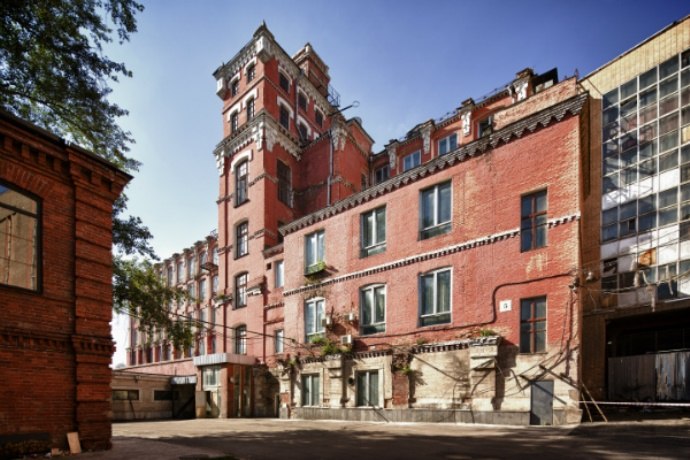 The List of Participants at the Moscow Biennale for Young Art
The Moscow Biennale for Young Art was first held in 2008, and grew from the combined efforts of the National Centre for Contemporary Arts (NCCA) and the Moscow Museum of Modern Art (MMOMA) to offer a platform for emerging artists. Since 2008, hundreds of artists participated at the Moscow Biennale for Young Art. Bellow you will find the list of artists who will participate in this year's edition!
Moscow Biennale for Young Art Events
Parallel with the main exhibition, the biennial's Organizational Committee has announced the names of the curators, whose concepts were selected for realization as part of the two Strategic Projects. João Laia, a curator from Portugal, will present the exhibition H Y P E R C O N N E C T E D, which will be held in the Moscow Museum of Modern Art at Ermolayevsky Pereulok; Silvia Franceschini and Valeria Mancinelli, curators from Italy, will be showing their project Time of Reasonable Doubts in the National Centre for Contemporary Art. Both projects will run from June 30-August 14, 2016. The Moscow Biennale for Young Art takes place this summer, from July 1 until August 10, 2016 at the Trekhgornaya Manufaktura, one of Moscow's oldest textile mills.
We would like to hear your opinion! Please comment on our Facebook page!
Featured Image: Installation view from the Third Moscow Biennale, 2012 (via amir-fattal.com). All Images used for illustrative purposes only.