When in 2008, a then-27-year-old Dasha Zhukova founded Garage Museum of Contemporary Art in Moscow, the media instantly greeted her with hostility. The British press only wrote about Zhukova as being the girlfriend of billionaire Roman Abramovich (a massive art fan as well, owner of one of the world's biggest art collections), portraying her as another spoilt rich girl that perceives art as a vanity project. Now, almost seven years later, the public image of Zhukova is much different than the initial one. Apart from changing her status from girlfriend to Abramovich's wife, Zhukova's involvement on the museum project didn't stop there. Today, Garage is a cultural institution that reflects on current developments in Russian and international culture, affording young people a place for public dialogue and open discussion, highly needed in Russia. Garage is currently based in a temporary pavilion in Moscow's Gorky Park, but the young entrepreneur and art enthusiast Zhukova is already on a mission to find a permanent home for her brainchild. In 2010, she met the renewed Dutch architect Rem Koolhaas and the two immediately became partners in crime – they began working on a new space for Garage. Journalist Tony Perrottet did a coverage on the story for The Wall Street Journal, and here is what these art partners said…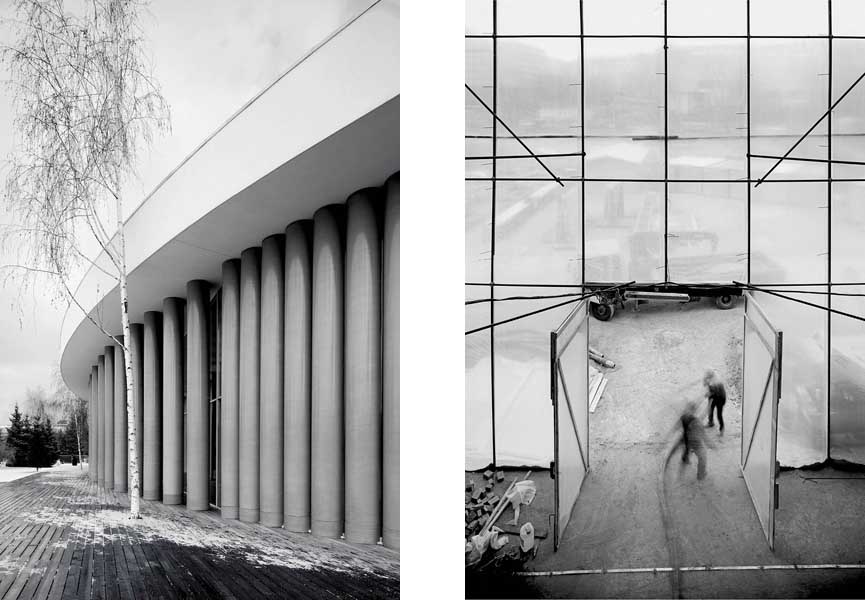 Russian Underground Art
It is fair to say that Russian contemporary art is rooted in the tradition of underground art. During the U.S.S.R. era there was no freedom for major art shows and in 1991, when the Soviet era officially ended, there was no financial possibility – no art market, no media coverage and therefore no art promotion. However, the art scene was flourishing but it was hidden from the eyes of a regular citizen. Art was exhibited at secret and illegal locations, abandoned spaces, but it meant it was accessible to a closed group of people. Similar to Chinese approach to art, in today's Russia we have another type of censure – art is mostly not forbidden for its citizens, but the art made outside of the country boundaries is rarely seen within Russia. Thanks to the internet and the growth of social media like Instagram that now even serves as an online gallery, Russian youngsters are as informed as their peers in other countries, but they don't have the chance to see most of the art in first hand. This was a main premise for a Moscow born Zhukova, who spent most of her childhood in USA and London, but decided to give these young people, which she calls a new type of global Russia, using the Internet and with a deep thirst for knowledge, an outlet for that youthful energy.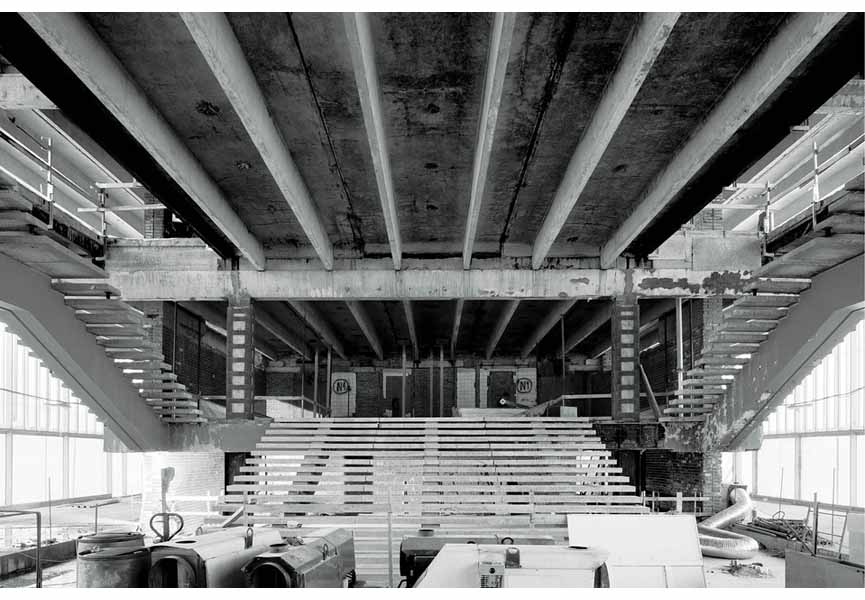 Koolhass and Zhukova – Artistic Power Couple
The location for the new Garage museum will be a groundbreaking renovation of the famous 1960s Vremena Goda pavilion in Gorky Park. The $2 billion project, which began in 2011, has been assigned to architect Rem Koolhaas whose creative ideas have so far transformed Gorky Park into a 58,000 square feet artistic center with an ultimate mission – to approach Russians the global art scene. As Koolhaas explains that the existing structure will stay intact, it will only be wrapped in a new layer, giving it a modern depth. And when saying modern, it means there will be also be a roof terrace, cafe, screening room, bookstore and outdoor sculpture – all the additional elements familiar to every museum-goer around the world. Koolhaas' infatuation with Russia goes back to late 1960s, when the interest for the work of constructivist Ivan Leonidov brought him to U.S.S.R. Koolhaas even says, without Russia, I would never have become an architect. The next time he came back was in 2009, when he met Roman Abramovich. The year later he met Abramovich's wife, art collector, connoisseur and gallery sponsor Dasha Zhukova and the collaboration began. Today, Garage is like an incubator for Russian youth – from the team of average age of 28, to its visitors. Even the director, Anton Belov, was only 26 when he was hired in 2010. But, even though the focus is on youth, it is interesting to know that the heart of museum is a historical archive - the world's largest repository of Russian art from 1970s to 1990s, when the downfall of the U.S.S.R. gave way to economic crisis and a sense of social collapse. It was actually Belov who suggested that all the archived material like photographs, press releases, invitations and posters (documented for years by Sasha Obukhova) need to be preserved in Gorky Park.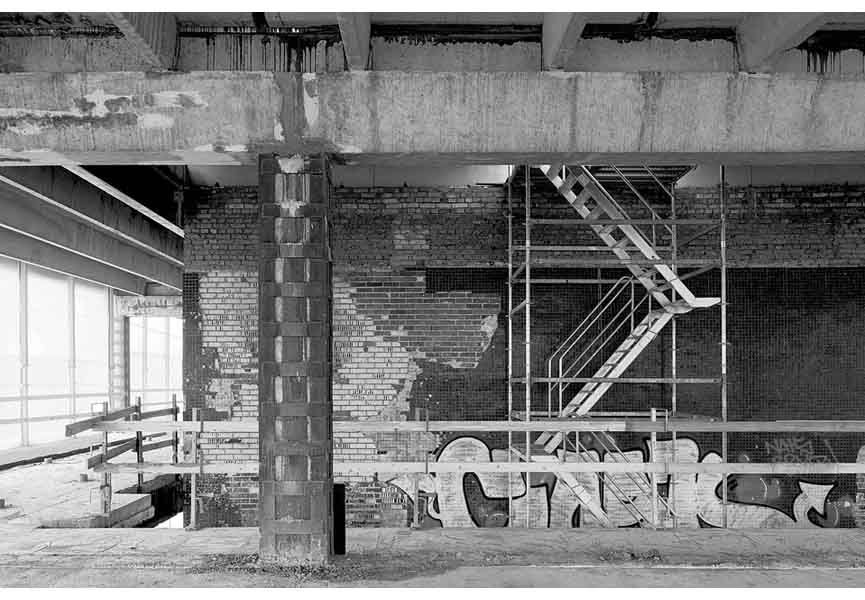 The museum on a new location officially opens in June and with the main solo exhibition by Rirkrit Tiravanija (who participates in A Man Walks Into a Bar exhibition opening January 25th), only to have the Louise Bourgeois retrospective later in the year. Zhukova's wishes for the future of Garage is to be the place where, as she says, art and ideas meet to create history.
If you want to know more about Russian contemporary art, sign up for My Widewalls for free today!
All images courtesy of The Wall Street Journal.
Featured image: Dasha Zhukova and Rem Koolhaas photographed by David Bailey