Known internationally for their conceptual approach regarding the original medium of Graffiti, Moses & Taps belong to the avant-garde of the scene. Described as concept-vandalism, their work at the same time implicates a creative handing of the graffiti scene's unwritten rules and an exploration of issues on how society treats this form of art. Characterized by deconstruction and rearrangement on a pictorial or material level, their latest body of work will soon be on view at Galerie Droste. Titled Schöpferische Zerstörung, the show refers to the idea that destroying something yet existing is the necessity for an act of creation.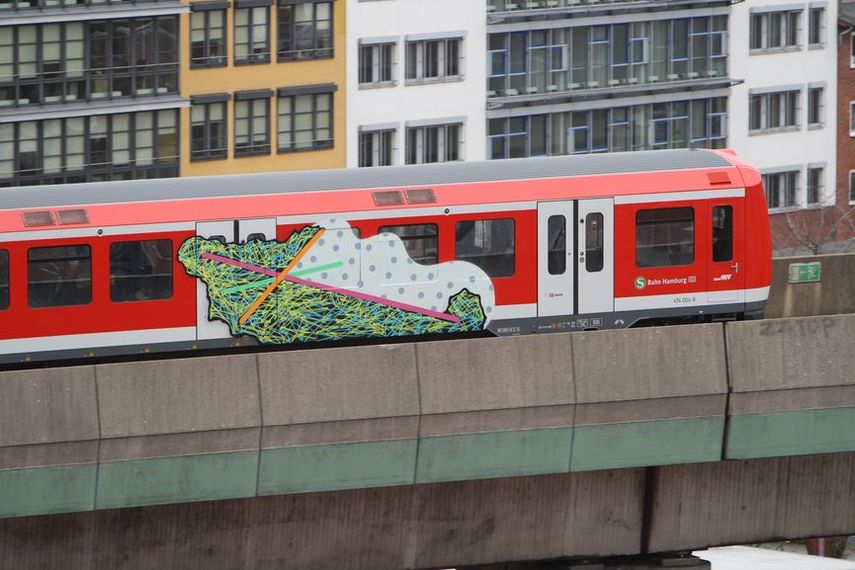 Painting as a Performance
The artistic careers of MOSES & TAPS™ began independently of each other in 1994, but the collective has been cooperating together since 2007. Forming the artist collective TOP SPRAYER™, their first project was an ambitious one: painting 1000 trains all over the world in 1000 days, using each other's names. Well-known for their graffiti on trains and walls all over the world, the collective focuses on the painting process that they feel should always be a performance that highlights the rapid movements of the body. In April 2015, the collective painted a train in Hamburg, subsequently releasing a video that made the whole action into a performance. Their works translocated from the streets into the gallery space, reflecting the urge of expansion of graffiti which simply adopted a new sphere of activity within a public space.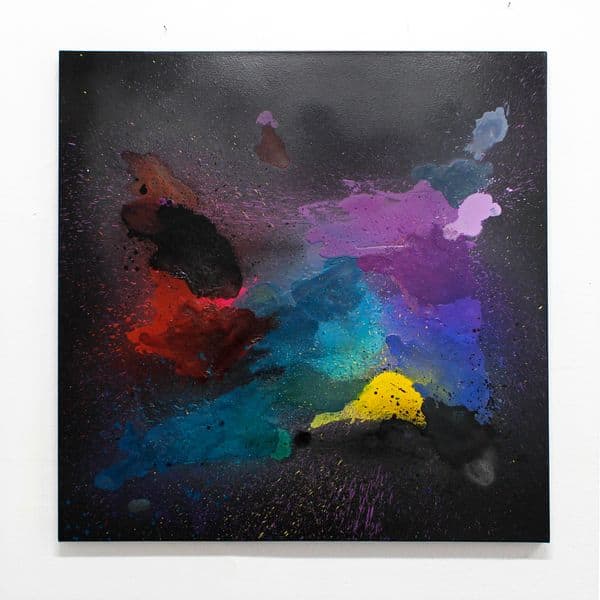 The Creative Approach to Graffiti
The work of MOSES & TAPS™ is characterized by recognizable colors – yellow and cyan blue - that are now a part of the collective's corporate identity that often acts as a proof of ownership. Yet, in the series SPLASH™, the collective have used all shades of expressive colors, emerging from previously pricked spray cans and covering huge surfaces in short period of time. After the complete dissolution of shape and outlines with the splash-works, the collective has not lost sight of the classical forms of graffiti, as highlighted in the series IMAGE OF GRAFFITI™ and SCRATCHITI™. Pieces from these acclaimed series will be presented at the exhibition at Galerie Droste.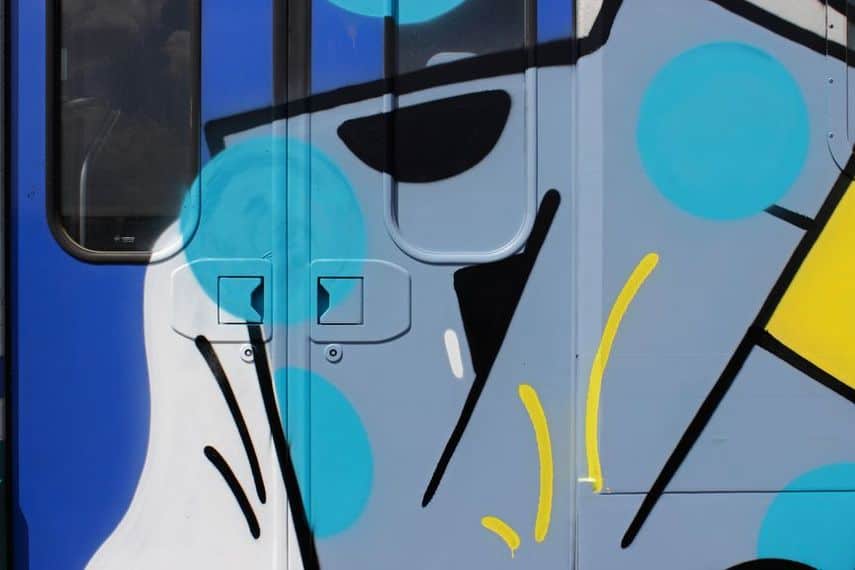 Moses and Taps Art Exhibition at Galerie Droste
MOSES & TAPS™ have managed to create a brand characterized by a creative approach regarding the commonly berated street art and an intrinsic critique of the authorities dealing with it.Their productions and compilations are in strong contrast to the innocent and pleasing street-art-chic these days. The exhibition Schöpferische Zerstörung will be on view at Galerie Droste in Wuppertal, Germany from September 2nd until November 4th, 2017. The opening reception will be held on September 2nd from 6 p.m.
Featured images: MOSES & TAPS™ Train Graffiti. All images courtesy of Galerie Droste.