Two years ago, the German graffiti legend MOST had his first solo exhibition in Soest. While the 2015 show and its title hip to be square represented an ode to the square shape, the 2017 exhibition is titled nothing else letters, as a new reference to yet another famous piece of music which also allows a more intense discourse. As always, however, MOST tends to consult art history, the revolutionary ideas of Kazimir Malevich and the typographic experiments of Robert Indiana, mixing it up with his own approach and ultimately result in the latest display of work at art is just a four letter word gallery.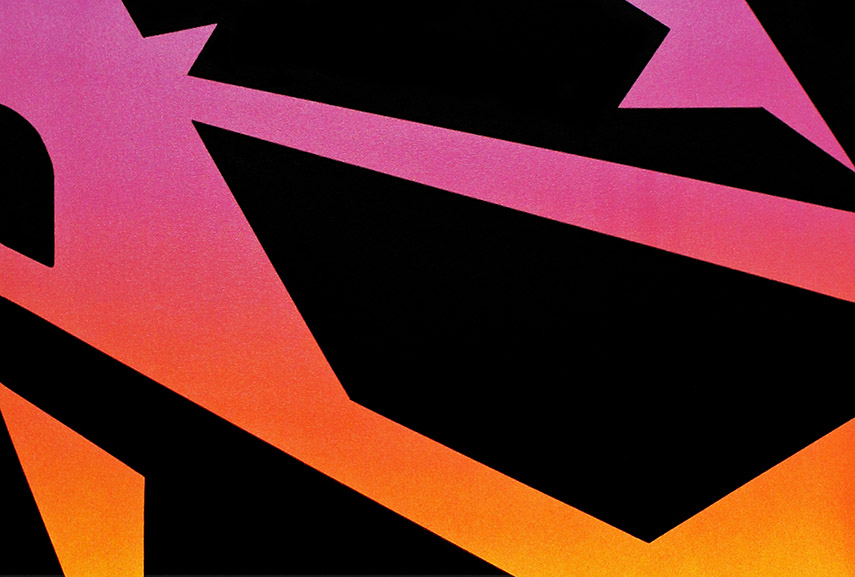 Mostalgica
To this day, MOST is considered a pioneer of the urban and graffiti art scene in Germany, having started in the 1980s by mastering the use of spray can and successfully testing the limits of legality. He managed to develop a unique artistic identity over the years, one fueled by constant motivation and the urge to keep his hands busy. In fact, the Mostalgica series takes us back to this time, the reduction to black and white reminding us of the images in the first graffiti magazines, for which we had to imagine the colors of the pieces while accurately remembering their structure. Thanks to MOST's distinct craft in applying these colors, his graffiti works are now successfully applied to canvas as well, as he mostly works from a studio nowadays.
Nothing Else Letters
The smaller-scale works by MOST still carry his roots in street art within. However, the artist made sure they do not fall under the category of pure imitation of style. According to him, the characteristic approach should stay noticeable, which is why his work escape the faith of being dead graphically and ooze in spirit and vitality. Furthermore, despite the reduction he applies, MOST doesn't consider himself a Minimalist artist; rather, he avoids any use of historical terms. He tries to approach art while staying away from trends. The new work mirrors his intentions to use a new perspective as well, changing his former repertoire of arrows and other font extensions into partly geometrically-dissolved basic forms and creative intertwining.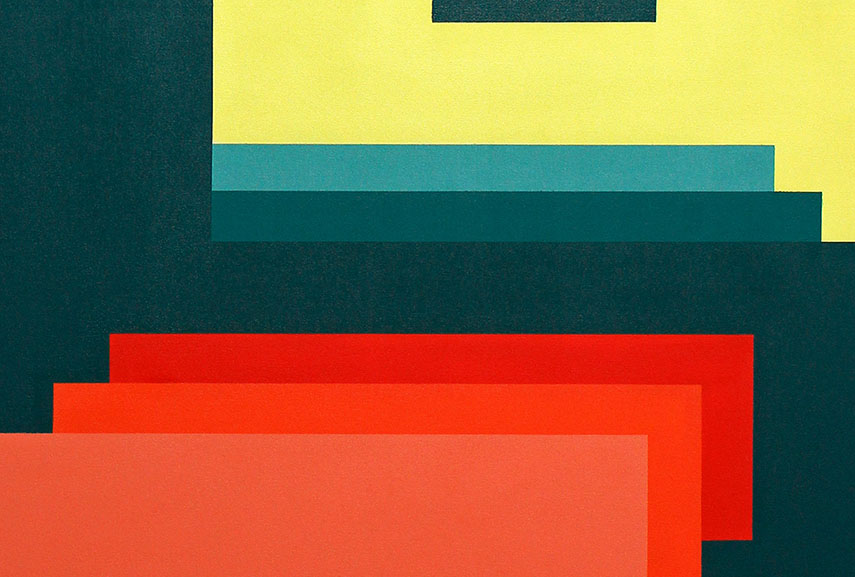 MOST at a4lw Gallery
For Metallica, the song "Nothing Else Matters" occurred in the time of their reorientation. While this moment could be described similarly for MOST, he wouldn't want his art to live through the same kind of mainstream popularity as the song it inspired him, as it would not live up to his sensitive use of forms. Nothing Else Letters, an exhibition of works by MOST, opened on July 8th at art is just a four letter word gallery in Soest, Germany. It can be visited until August 31st, 2017, by appointment only.
All images courtesy a4lw.