It seems that, lately, more and more street artists have been making the much contentious move of stepping into the environment of galleries. Many would argue that such a transition may cost the artists their "street credibility", because what they're doing now is no longer an act of defiance and rebelliousness, that they're taking the "true" fight out of street art by becoming a part of the "system" and associating themselves with fancy galleries, which are almost considered a nemesis of a real street artist. Well, one must admit there is something a little bit childish and immature in such a point of view, but then again, weren't we all most dedicated and honest about something when we were children?
Either way, let us focus now on the German artist MOST who has been a part of the graffiti scene ever since the 90's. Places he used to work in so far were usually walls and trains of various cities worldwide, where he would leave his unique typographic marks in forms of tags, throw ups and graffiti pieces, which gave him a substantial amount of attention and respect from his fellow-art community. So, it is safe to presume, this giant leap from the illegal world of street art into the bright lights of a gallery environment will be something new and exciting for this anonymous artist. His debut solo show is cleverly titled Hip To Be Square, and the gallery hosting this premiere is Art Is Just A Four Letter Word in their Partisan Creative Corner showroom.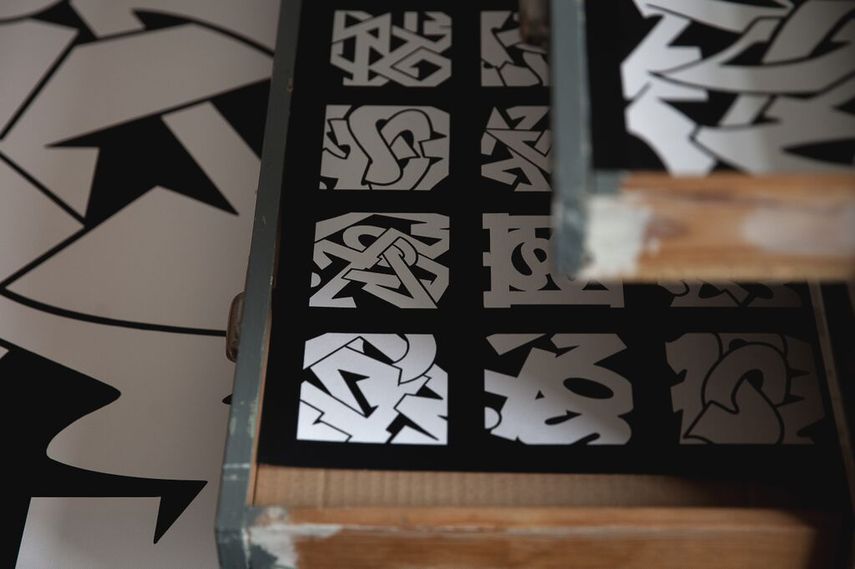 Freedom Within Boundaries
The artist has chosen an obvious, and at the same time - unorthodox, shape to frame his work for this exhibition. A square is something not often found in the world of graffiti, and equally difficult to come across in the urban space around us. Playing around with his usual format, questioning and redefining his unique typographic style, within the boundaries of a single square, is what MOST wants to challenge himself with. As if stepping out of his comfort zone into a whole new world wasn't enough of a confrontation! This brave artist is not scared to meddle with his work in a fresh and yet - undefined way in order to get rid of the usual dogmas graffiti artists work under. MOST applies his distinctive style of typography by tempering with letters to the point of utter abstraction, but remains within the self-imposed boundaries of a single square. The dichotomy of frame and image, outlines and fillings, boundaries and freedom resonate throughout the artwork of MOST.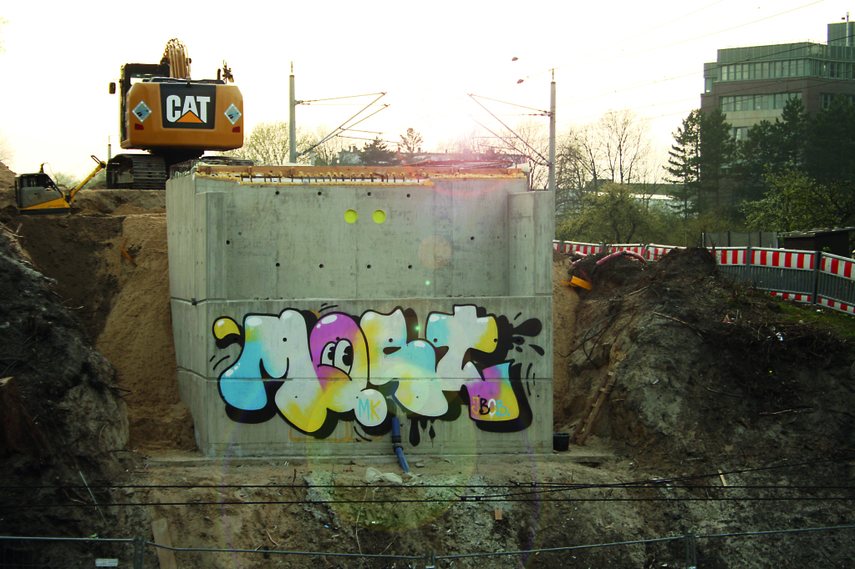 Radical Evolution
It may seem difficult not to stray into the spheres of illustrative and figurative art, when making a transition like this one. Nonetheless, MOST stays true to his roots of graffiti writing, not even thinking of replicating any of his urban artwork. Even though he is using the classical tools of traditional graffiti and typography, the artist still manages to push the boundaries of the pre-conceived notions. With his masterful handling and cessation of letters, he simply celebrates the artistic process that stood behind his name in the previous decades, while still aiming to achieve a moment of evolution with this bold move. MOST is a crucial part of the first generation of style writers and definitely serves as a paragon for the younger ones.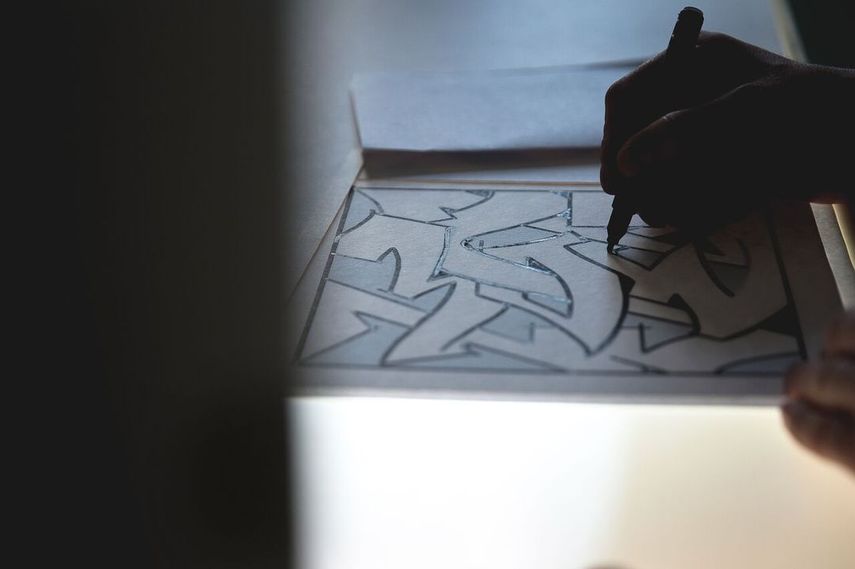 MOST's Debut Solo Show at Art Is Just A Four Letter Word
Existential questions like who, or what is Most, have been at the forefront of this artist's career, leading him up all the way to this point, where he enters a completely new surrounding for him, exposing his artwork to the limelight of a gallery. Hip To Be Square, MOST's first solo show takes place at the showroom of Art Is Just A Four Letter Word gallery's Partisan Creative Corner in Soest, Germany. The exhibition will be on view from August 1st to August 30th, 2015.
Don't miss any of the upcoming exhibitions! Sign up for free to My Widewalls!
All featured images courtesy of Art Is Just A Four Letter Word gallery