Each month, we make a list of most popular artists you liked the most. As we approach the end of 2016, it is time to take a look back and see which artists have marked this turbulent year behind us. From contemporary painters, sculptors and installation artists to acclaimed urban creatives, these artists have contributed to the versatility of the art world, but our daily lives as well. If you have been following our monthly lists regularly, the yearly one won't come as a surprise. The majority of these names never leave our list anyway and their popularity is only growing. Yet, each of these artists is here for a reason. Scroll down and discover the most popular names from our ever-growing database that have marked the year 2016. See if your favorite made it to the list!
Featured images: Spencer Tunick Installation, via pinterest.com; Guy Denning - Gaza family (nowhere to go), via ephemeralink.com; David Hamilton Photography; Alexis Diaz Mural, via goblinmagazine.com. All images used for illustrative purposes only.
Guy Denning - The Dark Urban Artist
A self-taught English contemporary artist and painter based in France, Guy Denning is regarded as one of the most important painters on the Urban Art scene at the moment. Appreciated in artistic circles, his art is often described as very dark. Developing a distinctive style that builds images from drawing and stenciled text, he creates raw and gritty artworks and portraits that evoke melancholy. Mixing several media and techniques together, he uses stencils, spray cans, brushwork, dripping paint or crayons. His distinctive aesthetics has made a significant mark on the contemporary art scene.
Featured images: Guy Denning
Hush - Blending Old and New Techniques
Finding inspiration in graphic novels, graffiti art and Japanese animation and tradition, Hush mixes up several techniques such as collage, graffiti, stencil, painting, and drawing. Successfully blending old and new practices, he screen prints and hand-paints backgrounds, subsequently adding graffiti elements by hand through a method he calls pure expressionism. Finding his inspiration in geishas, he portrays these Japanese traditional female entertainers through their feminine beauty and sensuality. With identity often hidden or covered by colorful patterns, his mysterious female figures are embellished with gold leaf finishing touches. His pieces cover street walls all around the globe, but have also invaded the gallery space in the form of screen prints.

Featured images: Hush - Lay Dreaming, via metrogallery.com.au
Jeff Koons - The King of Postmodernism
A regular on our list, Jeff Koons is regarded as one of the most influential and controversial artists of the post-war era. Situating his practice somewhere between high and low culture, he often toys with kitsch, pioneering new approaches to the readymade. Transforming the role of the artists into the cult of celebrity, he works with popular culture subjects, often reproducing banal object and elevating their status to high art. His piece Ballon Dogs has broken the record for the most expensive sculpture by a living artist ever sold.
David Choe - The Creative Rebel
A recurring name on our list, David Choe is an American painter, muralist, and urban graffiti artist. He portrays explicit sexual scenes as a way of demasking the true nature of the human soul. Self-proclaiming his style as dirty, his pieces are blatant, raw and bold. Presenting himself as a creative rebel, he first rose to fame with a mural painted on Facebook headquarters in 2005.

Featured image: David Choes, via thedailybeast.com
Alexis Diaz - Creating Chimerical Creatures
A Puerto Rican painter and urban muralist, Alexis Diaz is known for his chimerical and dreamlike depictions of animals in a state of metamorphosis. His captivating murals are characterized by a very detailed technique and line-by-line precision. Using tiny black brushstrokes on white to render his creatures, his pieces look like highly-detailed pen-and-ink drawings. Having a preference for wild animals, he often portrays those from the Savannah, blending them with other fantastical creatures.
Featured image: Alexis Diaz, via artpeoplegallery.com
Spencer Tunick - Having a Unique Approach to Nudity
The New York-based photographer Spencer Tunick has a truly unique approach to nudity. He has been creating complex and breathtaking mass nude photo shoots in public places for over twenty years. Gathering a large group of volunteers, from hundreds to thousands of them, he creates controversial human installations worldwide. These stunning architectural masterpieces made of human skin are perfectly blended with various surroundings. These mass scenes are meant to personify the battle of nature against human culture.
Featured image: Spencer Tunick, via vice.com
Jwan Yosef - Painting Backwards
The artist Jwan Yosef was born in Syria, raised in Sweden and has studied art in London. He has always aspired to develop a new approach, a new way of composing, organizing and communicating. Fueled by the concept of telling as much as possible by presenting as little as possible, he creates eclectic and intriguing pieces in the form of stripped-down canvases with unpainted sides and unfinished parts. He often uses materials such as Perspex, painting on its surface and adding layers backward to present the mirrored unpainted surface.
Featured image: Jwan Yosef
Leng Jun - The Meticulous Painter
Recognized for his Fine Art paintings of still lifes and detailed and realistic portraits of women, Leng Jun endows his works with vitality, reliability, and richness of color. His work is the result of careful observation and his meticulous practice. Getting really close to his subjects, he portrays the tiniest movements and gestures with an artistic technique that is truly masterful. Showing the mentality of simplicity, his works are at the same time imbued with tranquility and powerful emotional drive.
Featured image: Leng Jun
Banksy - Always Ranking High
Always ranking high on our list, Banksy is always the topic of conversation, controversy, even politics. He seems to be omnipresent and everything he does is immediately in the spotlight. The subject of his identity has been largely debated and speculated, with hypotheses ranging from the strangely plausible to completely outrageous. This month, a video from 1995 has resurfaced supposedly showing the anonymous street artist at work. In this blurred footage, he discusses his activities under the cover of the night.

Featured image: Banksy, via dailymail.co.uk
David Hamilton - The Controversial Photographer
Concerning the controversies that surrounded the life and death of David Hamilton, it is no wonder he is the first artist on our list. The controversial photographer was best known for his photographs of early-teen girls, often nude, placing him in the center of child pornography accusations. Last month, Hamilton was found dead at the age of 83 in his apartment in Paris in an alleged suicide. His death came just a few days after a French radio hostess accused him of raping her during a photoshoot at the age of thirteen, leaving these allegations wide open for good.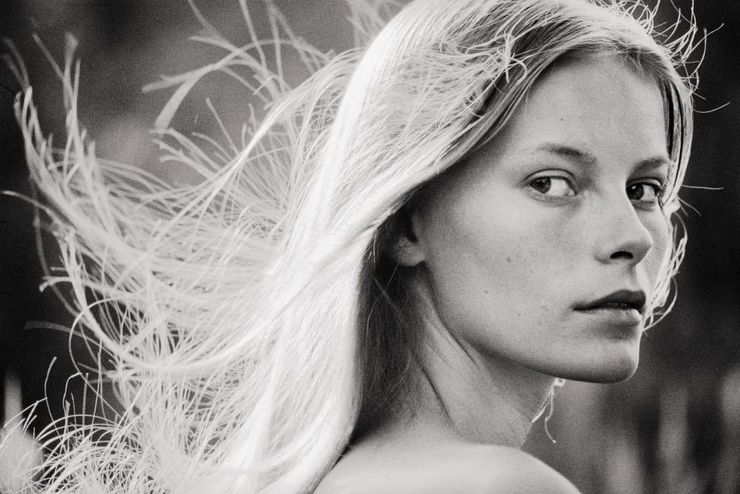 List of the Most Popular Artists in 2016
Below, be sure to check out the full list of the most popular artists of the year as seen through the eyes of our global public. Is your favorite there?