Finally, we reach the end, or should we say the top, of our list. He was the first American artist to gain international reputation and acclaim as an innovator without having studied or worked in Europe, where modernism originated from. Famed for his style of "drip", "drip and splash" or "action painting", and sometimes even mixing broken glass with his paint, Jackson Pollock remains as one of the biggest names in the world of art. At the age of four, he chopped off the end of a finger, but it was not an act of artistic madness (read Van Gogh), it was an accident while playing with a hatchet, although Pollock did have a nervous breakdown which left him in a psychiatric care unit for a few months in the summer of 1938. Be that as it may, it probably only added even more flavor to his eccentricity and provocative nature. Interestingly enough, the artist lived in very poor financial conditions, forcing him to steal food and gasoline during the 1930s. Fast forward to 2006 when Pollock's No.5 became the world's most expensive painting, sold for a staggering price of $140 million. His alleged paintings were involved in a recent scandal, but his true artistic legacy lives on, inspiring numerous generations of artists.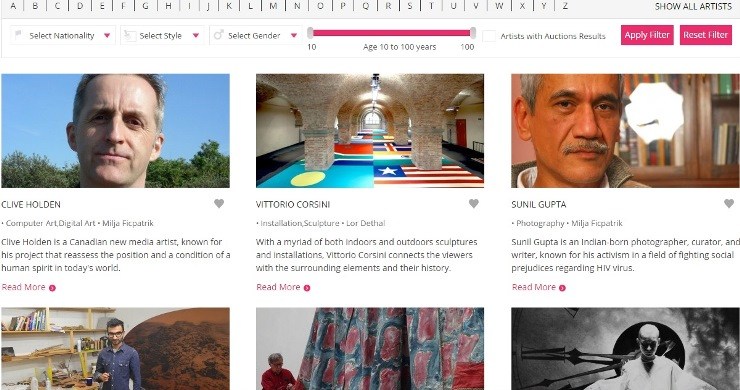 List of 1000 Most Popular Contemporary Artists in February!
Below, you will find a more elaborate list of most popular contemporary artists in Widewalls database.