And, they're off! Both Christie's and Sotheby's wanted this collection badly, so they could put it on auction, but Sotheby's won. Yes, the whole fuss was about the collection of late A. Alfred Taubman - he died this April, aged 91, and left behind a huge collection of highly valuable pieces. Sotheby's announced that they will organize four auctions from November to January 2016 at Sotheby's New York where they will sell artworks from Taubman's collection. This collection of 500 works is worth around $500 million, say people from Sotheby's, and claim that this is the most valuable private art collection ever offered at auction.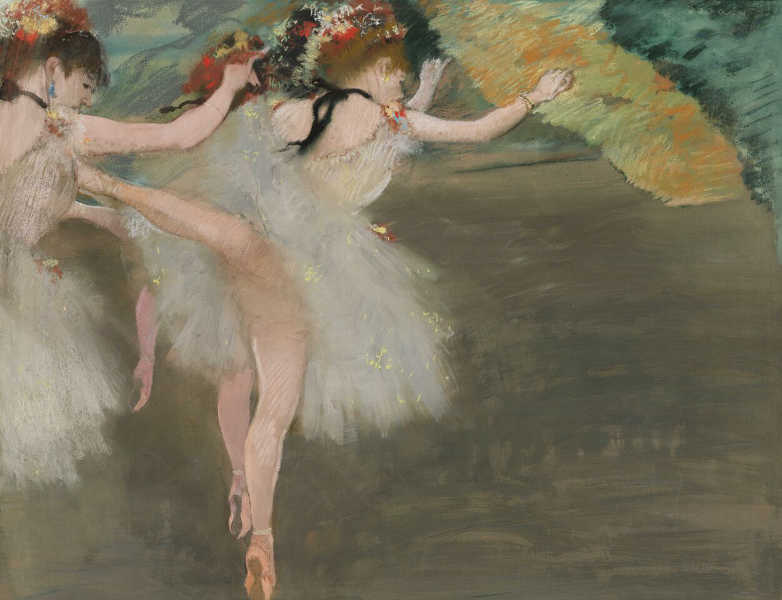 Yes, They Both Have Modigliani
So, who are the artists whose work Taubman collected for almost 70 years? The list of big names that are featured in his collection is impressive one: there's Pablo Picasso's Femme Assise sur une Chaise from 1938, that is estimated at $25-35 million; there's Will Kooning's Untitled XXI from 1976, with the same estimate, as well as Amedeo Modigliani''s Portrait de Paulette Jourdain from 1919. Of course, people from Christie's promptly responded: never mind that, we've got our own Amedeo Modigliani, and it's gonna be the most expensive Modigliani ever - they estimated that Modigliani's Nu Couché will sell for at least $100 million. This work, needless to say, will also be auctioned at New York, the center of the art world.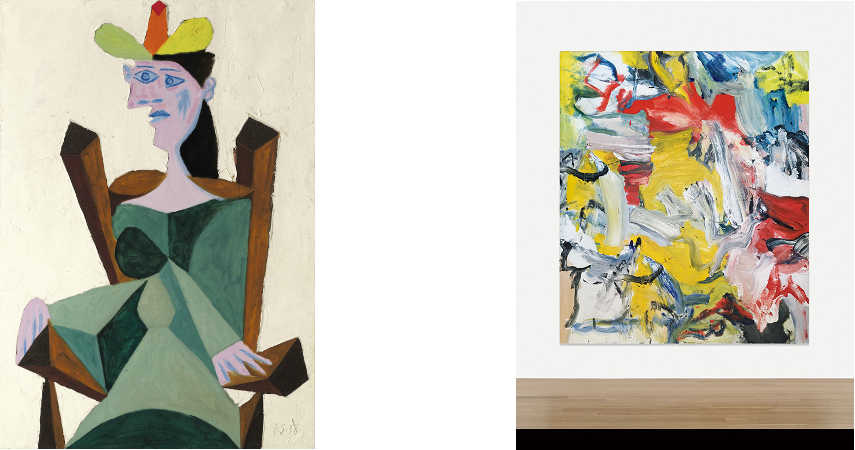 Three Auctions in November and One in January
But, let's go back to Sotheby's - after all, they've won this battle with Christie's, and gained rights to sell collection by their former majority owner. During these four auctions (Masterworks sale on November 4th, Modern & Contemporary Art sale on November 5th, American Art sale on November 18th, and Old Masters on January 27, 2016), crème de la crème of the collectors' world will also be able to buy two works by Mark Rothko, (Untitled - Lavender and Green from 1952 and No. 6 / Sienna, Orange on Wine from 1962: both are estimated at $20-30 million), Frank Stella's Delaware Crossing from 1961 (estimated at $8-12 million), Edgar Degas' Danseuses en blanc from 1878 ($18-25 million), Egon Schiele's Freundin, Rosa-Blau from 1913 ($2.5-3.5 million), John Chamberlain's Captain Cooke from 1988 ($600,000 - –800,000), another Picasso (Femme á la Guitare dans un Fauteuil from 1915-16, estimated at $500,000 -– 700,000)...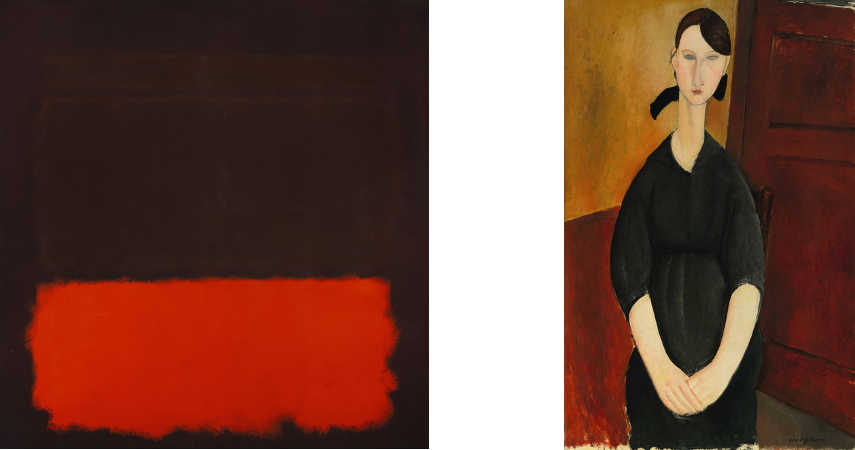 The Life of Alfred Taubman
During his long and fruitful life, Alfred Taubman was much more known as a businessman than as an art collector. He started building his collection way back in 1950, with loaned $5,000, but he got rich by building more than 25 shopping malls all across the United States. In 1983, Taubman purchased Sotheby's, and begun transforming the whole auction business, using skills that he learned in retail. He used to say that selling art is a lot like selling root beer - people really don't need to buy either, but it's his job to make them believe that by purchasing art/root beer, they'll have a happier experience. However, in the beginning of 2000's, Taubman ended up in jail for one year, as he was found guilty of collaboration with Sotheby's great rival, Christie's, in price-fixing, violating antitrust laws and cheating customers for about $100 million. He served his punishment as the only person that was imprisoned in this scandal (Christie's chairman Sir Anthony Tennant refused to go to trial to the U.S., and therefore he couldn't be extradited from United Kingdom to States). Taubman sold the controlling share of Sotheby's in 2005, wrote memoirs in 2007, and lived another 8 years. In 2015, the year of his death, Forbes Magazine estimated that Taubman's fortune is worth $3.1 billion, and ranked him as 577th richest person in the world.
Of course, WideWalls will follow all the mentioned auctions - be sure to check regularly our Art Auctions page.
Your opinion is valuable to us! Please join us for a discussion on our Facebook page.
Sign up for My WideWalls for FREE and be up-to-date with contemporary and street art.
All images courtesy of Sotheby's.