Last Friday, Mr. Brainwash announced the release of his latest creation, "Just Did It. 13" one of a kind Nike Air Force One sneakers. Only 13 pairs are made, each pair is splattered with paint in typical Mr. Brainwash style. Packed in a hand-finished shoebox that is signed and numbered, each pair includes a certificate of authenticity. Priced at $1000 a pair, the unique sneakers are available for purchase as of today.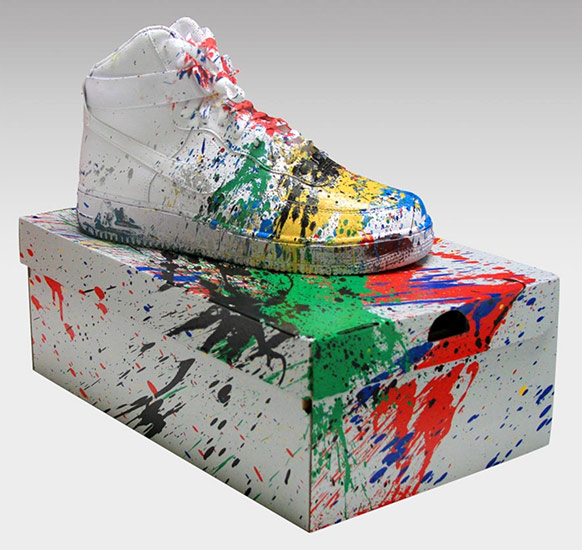 Attempt to Return to Fashion
The new series of Nike Air Force One sneakers is MBW's latest attempt to try his hand in the fashion industry, which is somewhere close to his beginnings in Los Angeles. Mr. Brainwash was the owner of a vintage clothes shop in LA.  Mr. Brainwash, born Thierry Guetta, first came to the world's attention as the star (with an obsession for filming things) of Banksy's Oscar-nominated documentary Exit Through The Gift Shop what initially was hundreds of hours of footage Guetta had collected for a film about street art and ended as Banksy's film about a filmmaker making a film about famous Brit.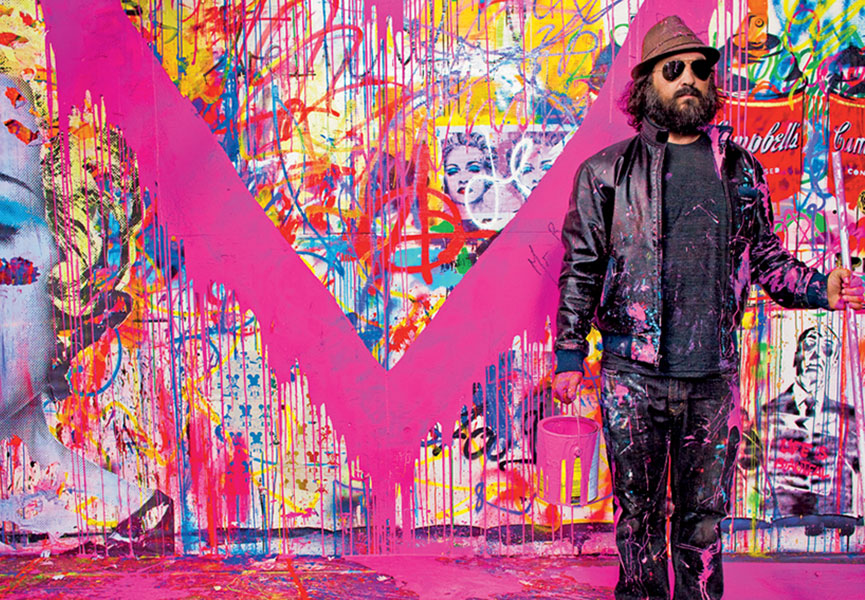 Consumerism and Celebrity
Having realized that Guetta is not really a documentary filmmaker, Banksy advised him to try his hand at street art. Banksy, on the other hand, had no idea how seriously Guetta would take his suggestion to become an artist, but to everyone's surprise, the Frenchman soon became the street artist Mr. Brainwash. In 2008 Mr. Brainwash had his first exhibition, titled "Life is Beautiful", that marked his emergence into art and adoption of the spray-can. It actually cinematically overnight made Mr. Brainwash a commercial art superstar. He sold nearly $1 million in art in the week after the show. Mr. Brainwash is now best-known for his works on the streets of New York and Los Angeles based on two major themes: consumerism and celebrity.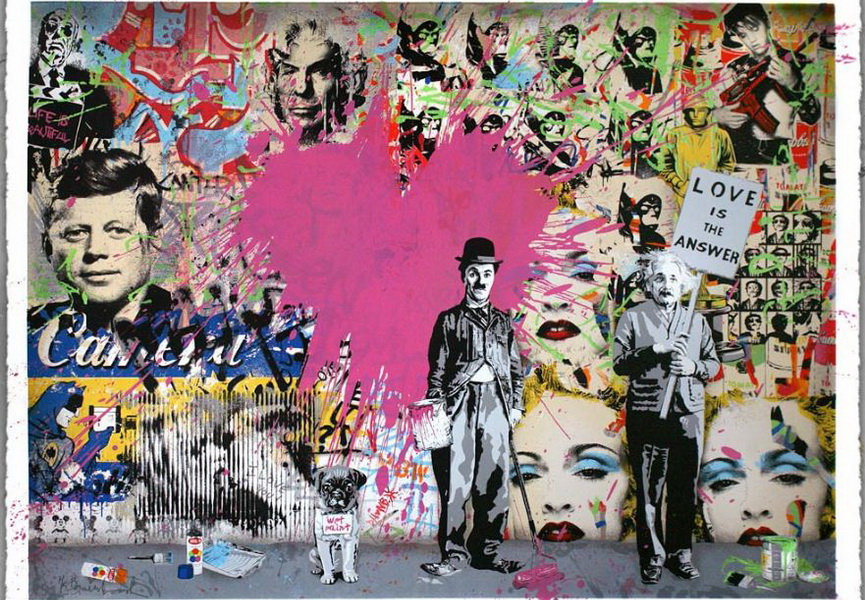 Hype over Substance
Yes, he copies everyone but originality has never been what sells his works. It is his personality. Mr. Brainwash lasts on the street art scene for quite some time now to be considered an example of the art world's reliance of hype over substance. His bank account certainly proves this. Still, we would lie if we say that we see art in these new sneakers by Mr. Brainwash, but we are aware that they will be sold in a matter of minutes. One way or another, Mr. Brainwash is an art enigma. He keeps selling his work for thousands, baffling all, especially his fellow street artists, with his controversial artistic evolution.