Explosive abstraction, chromatic psychedelia or dynamism at its best describes latest pictorial adventures of Mr Jago, an urban art legend and a painter. Coming from the world of graffiti, he made a major shift in his style through the years, drawing inspiration from organic forms and insinuations, where tides of colors never cease. Still, these abstract paintings are sensibly composed, with a distinct focal point, where all of the fantasies and nightmares of Mr Jago's imagination collide. Profoundly contemplative, these works leave a viewer catching glimpses of robotic elements pertinent to early artist's oeuvre, although there is nothing cybernetic about them. They are alive and moving, bursting portals to another universe, abundant with obsessive notions and anxieties, resolving fears and inducing energy and amazement within the observer. They are Mr Jago's therapy, without which he cannot endure.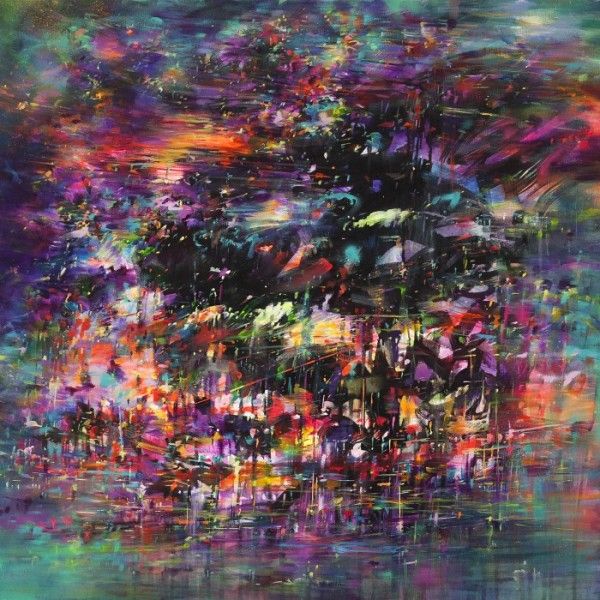 Mr Jago
Duncan Jago was born at the beginning of the 70s in the UK, and he graduated in illustration in Bristol in 1998, and has been building his abstract expression since, allowing his style to broaden from strict rules imposed during studies. His interactions with graffiti came when he was still growing up in the Suffolk village, where he got interested in sketch books, comics and early graffiti characters, describing himself as largely self-taught. He's been often singled out as the pioneer of the so-called Scrawl Movement. He founded the Scrawl Collective agency with Steff Plaetz and Will Baras as well. Selecting a valiant moniker - Mr Jago, the artist exercises his skill in numerous media, from illustration and painting, to design, while he keeps working outdoors and indoors, seeing both of his canvas selections as absolutely legit. Mr Jago is a very prolific artist, constantly participating in numerous group exhibitions throughout the world, besides his solo presentations.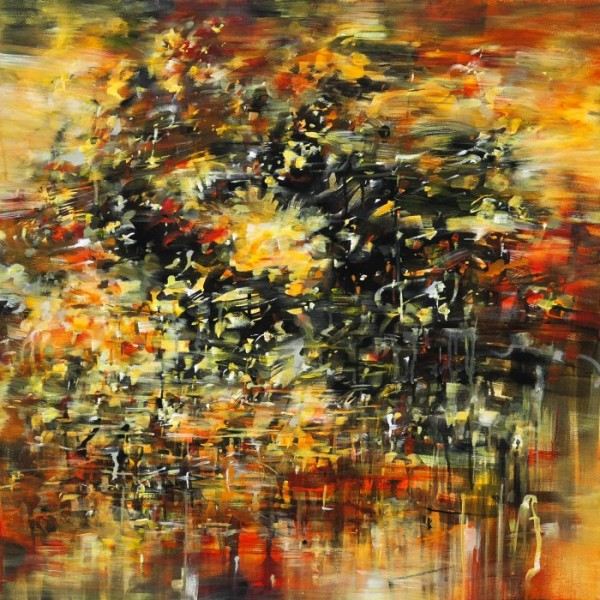 New Coordinates
Mr Jago prepared a completely fresh body of work for his upcoming exhibition at White Walls San Francisco. The collection will be his most abstract work to date, showcased in a show entitled New Coordinates, where the attention is drawn to wondrous and frightful journey of men towards the unknown realms. Layers of color will disclose Mr Jago's original visions about the planetary future, merging all of natural riches into overwhelming chromatic clusters. Everything is there, from the luminous water reflections, to the flaming sun and thriving forests and flowers, where the artist implies his own perceptions, but deliberately leaves any of his works accessible and open to interpretation.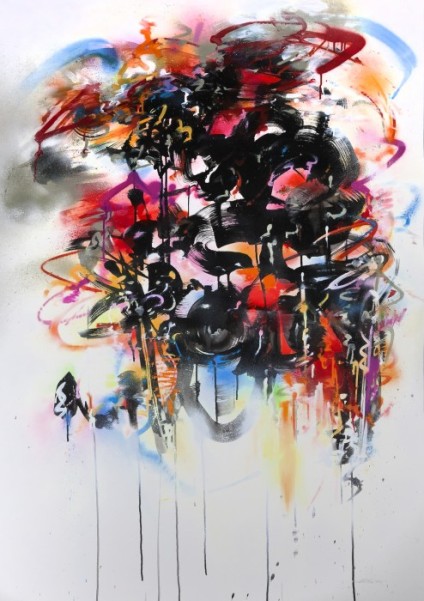 Mr Jago at White Walls
New Coordinates at White Walls SF is opening this Saturday, on August 16, presenting a selection of 25 paintings, on canvas and on paper, with a special exhibit of a 10 feet long painting. The show will run through September 6, 2014, opening the portal to yet another introspective visual demonstration of Mr Jago's pictorial style.
Mr Jago has recently exhibited in a Le Feuvre group exhibition in Paris, and he will be participating in their exhibitions coming this fall, while keeping busy painting for art fairs and various commissions. He was also recently counted into out 10 British Artists You Need To Know.