Square23 Gallery in Turin is pleased to present the first solo exhibition of the works of the urban artist MrFijodor. The show is encompassing a fictional bestiary, composed of imaginary animals, myths and paradoxes. You will get the opportunity to find the Bigfoot, the Yeti and the leviathan, a biblical figure that the American romantic and transcendentalist writer Herman Melville embodied in the cachalot, or the sperm whale if you will, that ostensibly existed on Earth. You will also be able to find creatures of the past as well as creatures that stemmed from modern-day urban myths and legends. You will face the occupants of the fantastic, phantasmagorical world that have been haunting people's dreams for hundreds and thousands of years.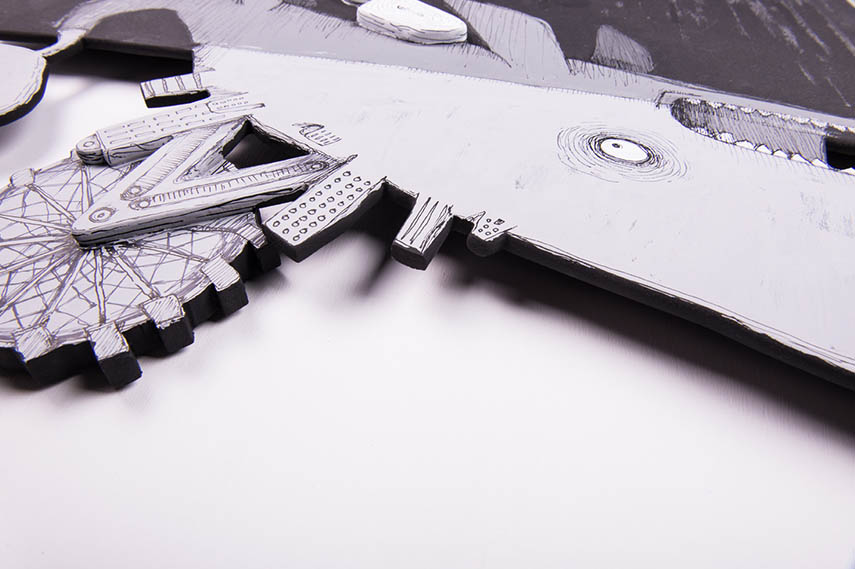 Fantastic Beasts and Where to See Them
Ungainly hominids, fantastic Minotaurs, enormous fish and frightened dinosaurs, the creatures of MrFijodor's imaginary world become almost tangible on paper, they develop inside abandoned places and ultimately, become a whimsical gallery of black and white characters, immortalized on canvas and wood. MrFijodor draws up the grotesque but hauntingly familiar figures starting from his own notes made on his dreams and night terrors, from the archaic mythology, spanning from creepypasta characters to beings associated to cryptozoology. With the surreal and unsolicited simplicity that makes him stand out from the sea of similar artists, MrFijodor gives a face and a character to inherited fears, dreams and to the occupants of the subconscious realm. The Pillow Theory inspires the viewer to reflect on how those motifs of ancient myths and legends still manage to furtively run their everyday lives and govern the way we respond to someone or something different, with the unknown and with the society.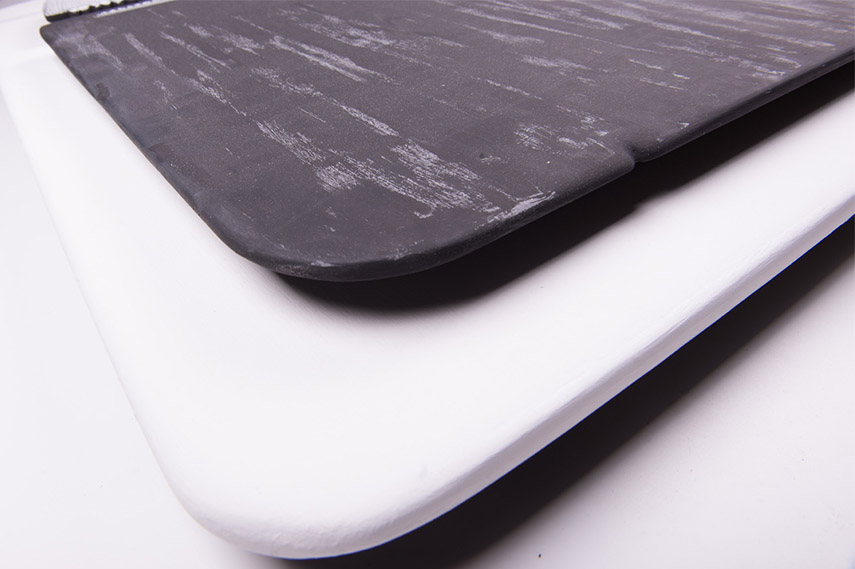 MrFijodor's Bestiary
MrFijodor's compendium of beasts is a modern day systematization of the magical creatures we all know, love, and fear. MrFijodor – alias Fijodor Benzo is an urban artist and an illustrator who had expressed his creativity when he was only a kid. He used to build monsters with Legos and draw them on the walls of his bedroom. Several years later, MrFijodor has become a versatile artist who does not shy away from installations, murals, and performative works and graffiti that he has been painting since 1994. His works convey an ironic message and they depict subjects which spark dialogues with and among the audience. His oeuvre is often marked as a form of criticism of the social and the ecologic. The mysterious creatures that occupy the walls and canvases inspire the viewers to reflect on their inner fears and childhood dreams people usually repress and try not to think about when they get into adulthood.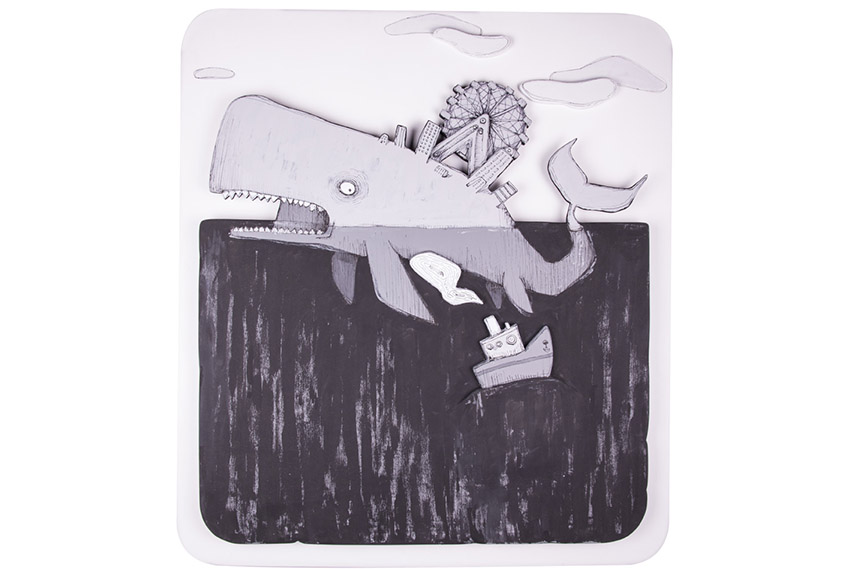 The Pillow Theory at Square23
MrFijodor's exhibition The Pillow Theory will be on display at Square23 Street Art Gallery in Turin, Italy. Vernissage is scheduled for Thursday, March 24th from 6 PM. The show will be on view from March 24th to May 7th, 2016 at via San Massimo 45, Turin, Italy. Make sure to leave all inhibitions at the door and put on your bravest face and enjoy this fantastic exhibition of the magical beings!
All images courtesy of the gallery and © MrFijodor.
Featured image: MrFijodor - Drago, detail