After this new exhibition at Tate Britain, you will never be able to look at these 20th century British paintings the same way again. The Tate Sensorium show will introduce a new way of experiencing and exploring art - by having visitors use all five of their senses. Put together by London-based creative studio Flying Object, it is the result of a collaboration between experts in sound, taste, scent and touch, as well as lighting and theatre, looking to enhance our visual impressions of artworks by activating and connecting all our other stimulus receptors as well. This rather experimental project might just change our perception of arts for the better by offering new dimensions to our response to the arts.
A video presenting the Tate Sensorium exhibition
Tate Sensorium - A New Art Experience
Only four people at a time will be able to attend this very intimate exhibition, which will involve only four paintings. Each of them is accompanied by interactive technology inspired by that very masterpiece - a sound piece created by audio specialist Nick Ryan, special chocolates developed by master chocolatier Paul A Young, a scent by Odette Toilette and a recreation of a sense of touch, using the "ultrahaptics" technology. This way, Francis Bacon's 1945 Figure in a Landscape becomes even groomer as gritty chocolates overwhelm your taste buds; Full Stop, the 1961 piece by John Latham gets revived in a rain downpour you can feel on your hands, the smell of hairspray takes over Richard Hamilton's 1964 Interior II, and David Bomberg's 1913-14 In the Hold is fragmented even further through the notes coming from the earphones. To examine just how all this new information is affecting the visitors, there will be wristbands recording their electrodermal activity, to complete this innovative multisensory experience.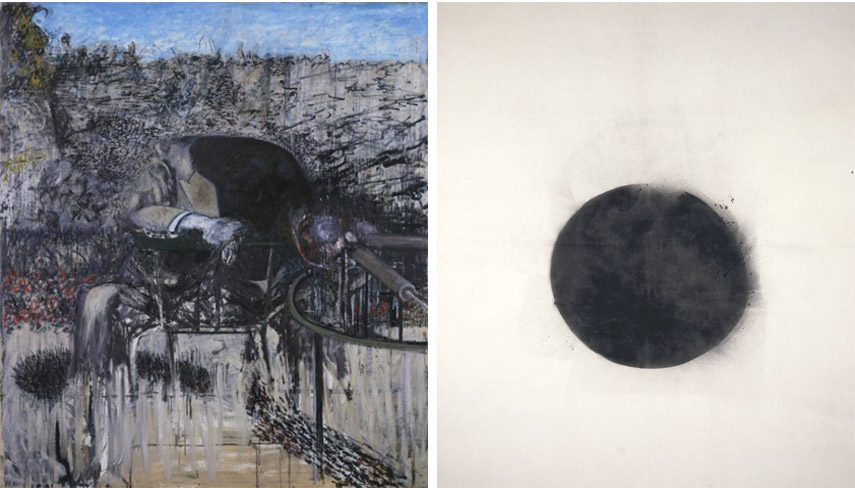 Flying Object at Tate Britain
The multisensory exhibition Tate Sensorium is a project developed by Flying Object, winners of the Tate's 2015 IK Prize. Awarded for the second time only, the Prize is given to "an idea that uses innovative technology to enable the public to discover, explore and enjoy British art from the Tate collection in new ways." The winner gets £10,000 prize and a £60,000 production budget with which to turn their idea into a reality - and that's exactly what the Flying Object creative agency did. The inspiration for Tate Sensorium came from many neuroscientific studies, claiming that none of our senses work in isolation and that they are deeply interconnected and influential on one another. The founders of Flying Object hope that their ambitious project will show people that art can provoke different interpretations from different people and that the universal experience of an artwork is actually non-existing.
Tate Sensorium will open on August 26th and will run through September 20th, 2015 at Tate Britain.
Would you like to "feel" the arts with all your senses? Tell us what you think on our Facebook page!
Don't miss out on exciting events around the planet - sign up for My Widewalls for free!
Featured images in slider:
Visitors at Tate Britain. Photos by Suki Dhanda for The Guardian
The members of Flying Object creative agency. Photo via Tate