An annual international street art festival held every June since 2013 in Montréal, the MURAL Festival is dedicated to celebrating the democratization of urban art in the city. An eleven-day celebration and an important gathering of the global artistic community, it champions live art, music, exhibitions and artist talks.
This flagship cultural event of Montréal's early summer will return this year to Saint-Laurent Boulevard for its 7th edition. Through six successful editions, the MURAL Festival has transformed the city, reinforcing it as a go-to global destination for contemporary urban art and an ultimate tourist destination. The festival will now add new murals and installations to an already extensive tour stretching from the Quartier des spectacles to Mile End, expanding its permanent public legacy.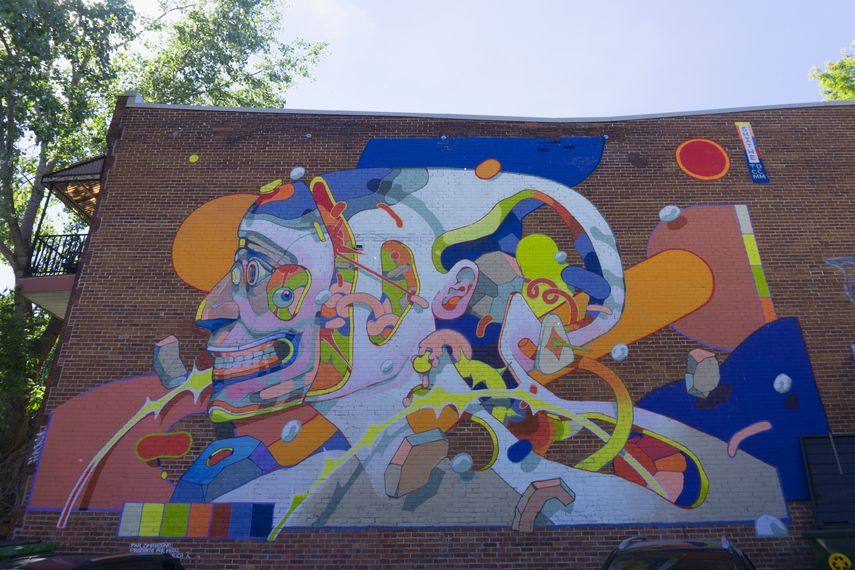 Introducing Creations in Diverse Media
This year, the MURAL festival will modify some important aspects of its programing - it will break away from its traditional creative medium, the painted wall, by supporting a greater number of creations in diverse media, such as digital platforms and original materials.
Some of the highlights include a wall installation of LED light strips by Spanish artist Spider Tag, on an immense wall located at the corner of Saint-Laurent and Mont-Royal, a first in North America; the complete decoration of a car wash and a car, by American artist Joshua Vides, presented by Mercedes-Benz Canada in collaboration with the SDC Laurier-Ouest; a series of large-scale sculptures by Montréal artist Laurence Vallières, presented by Little Burgundy; digital creation workshops and interactive architectural projections with the Tagtool application, presented by TD Bank in collaboration with MAPP Montreal; and a trompe l'oeil art piece painted on the pavement by Dutch artist Leon Keer.
The festival will also bring together amazing international muralists such as Miss Van, Insane51, PichiAvo, Gleo, Hyuro, Ben Johnston, Germ Dee, Marc-Olivier Lamothe, and Waxhead, among others.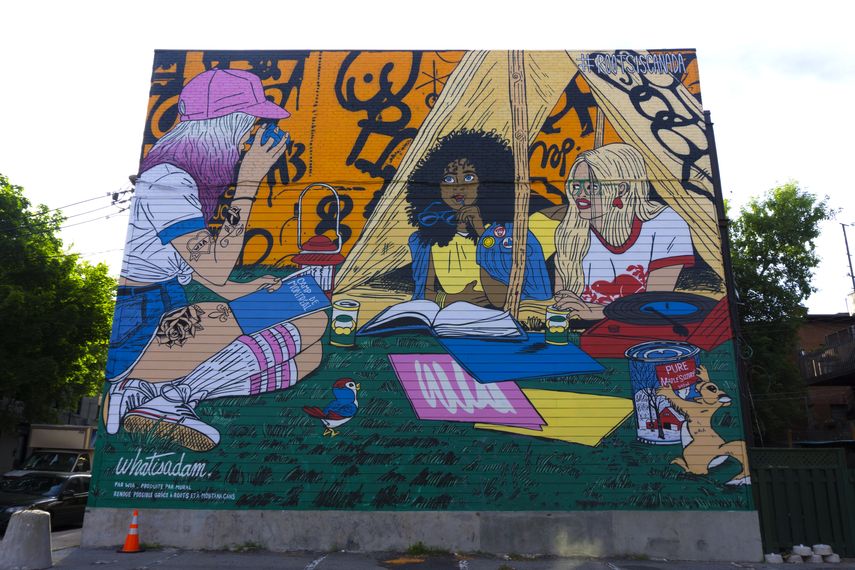 The Programming
The festival will also transform its programing and rearrange its main zone, located on Saint-Laurent between Milton and Prince-Arthur. With the support of partners like Fido, Hennessy and Little Burgundy, the zone will present ten evenings of free musical events, seven more than in 2018. Program highlights include artists and groups like Milk & Bone, Alaclair Ensemble, Moonshine, among others.
The festival will also present its Grill Saint-Laurent culinary event which will be open over four days, from June 11th to June 14th.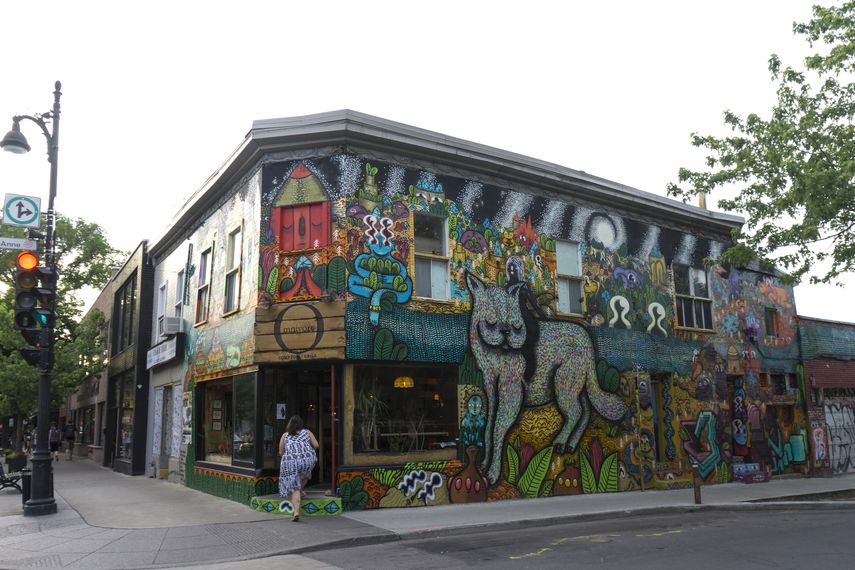 The MURAL Festival 2019
The MURAL Festival will take place at Saint-Laurent Boulevard in Montreal from June 6th until 16th, 2019.
The festival's main zone and its famous terrasse will be open every day except Monday, June 10, bringing a more intimate and comfortable ambiance.
MURAL Festival 2019 - Teaser
Featured images: Works by Poni and Cyrielle Tremblay; Waxhead; Tristan Eaton; Sara Erenthal; Saner; Sandra Chevrier; Michael Reeder; LSNR; Le Monstr, at Mural Festival 2018. All images © Davi Tohinnou.