This December, there is another very good reason to find yourself in Miami, more particularly in the mural-covered Wynwood neighborhood, where the first institution dedicated to one of the most successful art movements of our time will soon open its doors.
A new venue dedicated to contemporary art, The Museum of Graffiti is already promising to be a real treat. Conceived by Alan Ket and his business partner Allison Freidin, it will be devoted to the cultural phenomena that are graffiti and street art through exhibitions, installations, special programs and collaborations. By chronicling the movement, it will offer an insight into its rich history; Alan Ket's own remarkable collection will be a part of the Museum's permanent one, featuring artworks by legendary artists such as Phase2, Blade, Doze Green, Lady Pink, or Dondi White, and accompanied by photos, videos, and ephemera to provide historical context.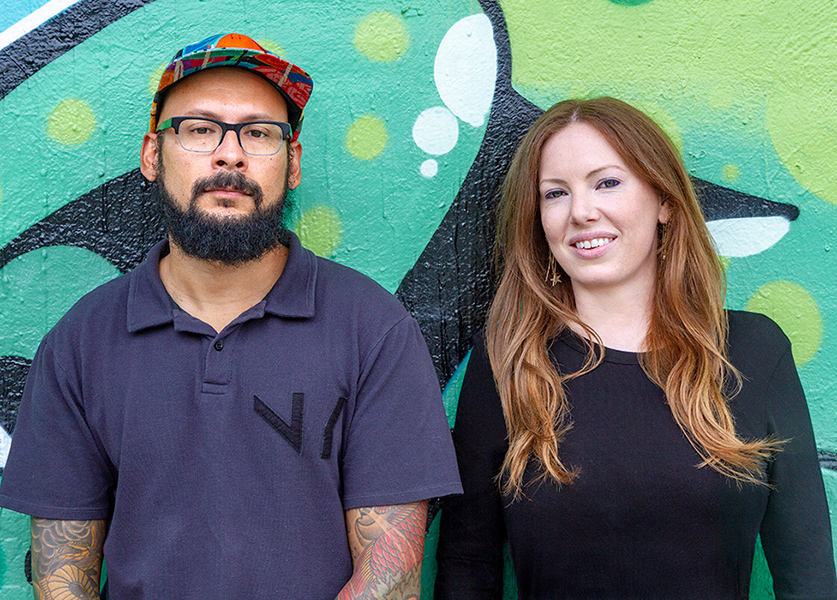 Niels Shoe Meulman, Negative Space at The Museum of Graffiti Wynwood
The exhibition to inaugurate Miami's Museum of Graffiti surely is an event of a grand scale, perfectly fitting the occasion. Negative Space will put on display new works by one of the most representative artists of the graffiti and street art scene in Europe and beyond, Niels Shoe Meulman.
A master of calligraffiti, Meulman exhibits paintings that focus on the negative space, one that comes to define the image itself, and to bring balance to the canvas.
Every stroke I paint –calligraffiti or otherwise– creates a positive shape, but instantly, also a negative one. To paint and focus on these negatives is similar to a sculptor carving out a block of marble. Even when invisible, we should see that it is the negative space keeping the positive together.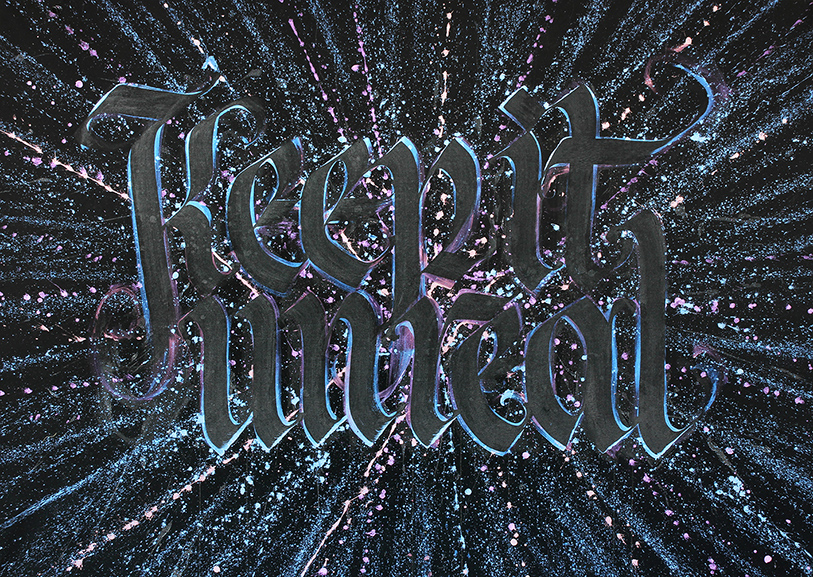 Miami's Brand New Museum of Graffiti
Apart from the permanent and feature exhibition rooms, The Museum of Graffiti will also have a special space dedicated to educational programs, aiming to become a great source for students, educators and visitors interested in the movement. For the Miami Art Week 2019, there are plans to hold monthly events including print signings, artist guided tours, film screenings, painting demos, limited edition product launches, and a series of art talks featuring the artists whose works are represented in the collection.
Also not to miss will be the gift shop, which by the looks of it will not be just another museum gift shop: there, one can find several limited-edition collaborations with artists, as well as a curated collection of toys, apparel, books, prints, accessories and items made exclusively for the museum. In fact, on December 6, following the Museum of Graffiti's opening on December 5 at 299 NW 25th Street in Miami, the American artist RISK will be at the Gift Shop to sign and embellish exclusive prints of his work.
What else can we expect from this fantastic venue? I sat down with Alan Ket to discuss this, and much more. Listen to our podcast below!
For more Widewalls podcasts with the world's top artists, art professionals, and enthusiasts, visit our page on SoundCloud!
Featured images: The Museum of Graffiti, under-construction on NW 25th Street in Wynwood (Miami); photo by Alan Ket; works from the Museum's permanent collection: Dime2 (PEL) masterpiece, 1973. Photo by Robert Browning; Doc black book drawing, 1992. Photo by artist; Lee Quinones' wild style on a subway car, 1977. Photo by Don 1; Phase 2, Tag with Crown, cir. 1976. Spray Paint on Canvas, 37.5 x 60 in; RISK, 2018. Photo by Alan Ket. All images courtesy The Museum of Graffiti.