Founded in 2002 in New York, the Museum of Sex emerged as one of the most distinctive places in the museum world, soon becoming one of the most dynamic and innovative institutions in the world. Serving as a landmark on New York City's Fifth Avenue, this unique institution aims to preserve and present the history, evolution and cultural significance of human sexuality. Producing exhibitions, publications, and programs that bring the best of current scholarship on sex and sexuality to the widest possible audience, it is committed to encouraging public enlightenment, discourse, and engagement.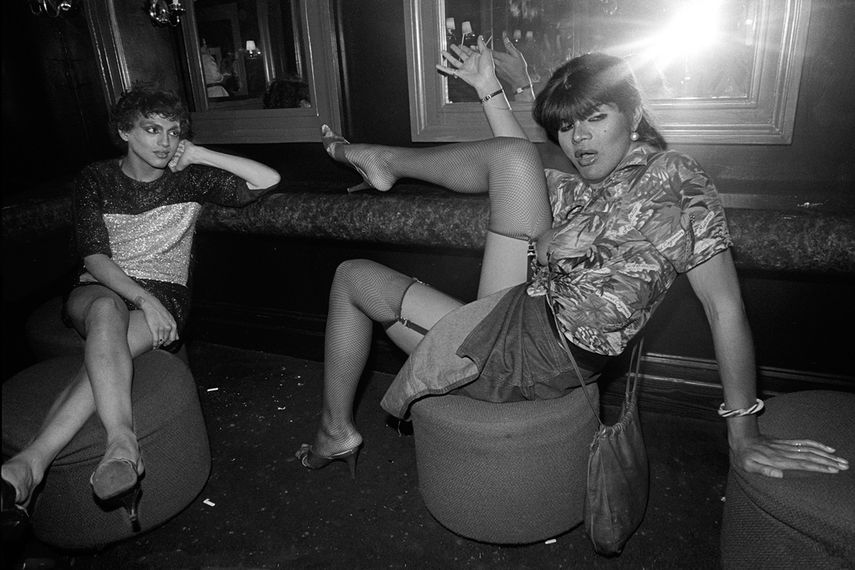 Advocating Open Discourse Around Sexuality
With the aim of turning a scholarly eye to a subject often considered vulgar or taboo, the museum has mounted over 30 exhibitions and 6 virtual installations. Advocating open discourse surrounding sex and sexuality, it features over 20,000 artifacts from different continents, cultures, time periods and media, including art, photographs, movies, clothing, and inventions – all relating to sex, of course. In this vast offering, the Museum of Sex preserves an ever-growing collection of sexually related objects that would otherwise be destroyed and discarded due to their explicit sexual content. With the New York City's friskiest collection of exhibits, the museum has mounted shows such as US Patent Office Sex Inventions, Sex Lives of Animals, Hardcore: A Century & Half of Obscene Imagery, Rubbers: The Life, History & Struggle of the Condom, and many more. With each new exhibition, lecture series, event, and publication, the museum is striving to present to the public the best in current scholarship unhindered by self-censorship.
To find out more about the work of this impressive institution, we've had a chat with Lissa Rivera, the associate curator at the museum. In an exclusive Widewalls interview, Lisa talks about museum's beginning and history, the highlights from their vast collection, their latest exhibitions, changes in the sexual attitudes and behaviors over time, future plans and projects, and much more.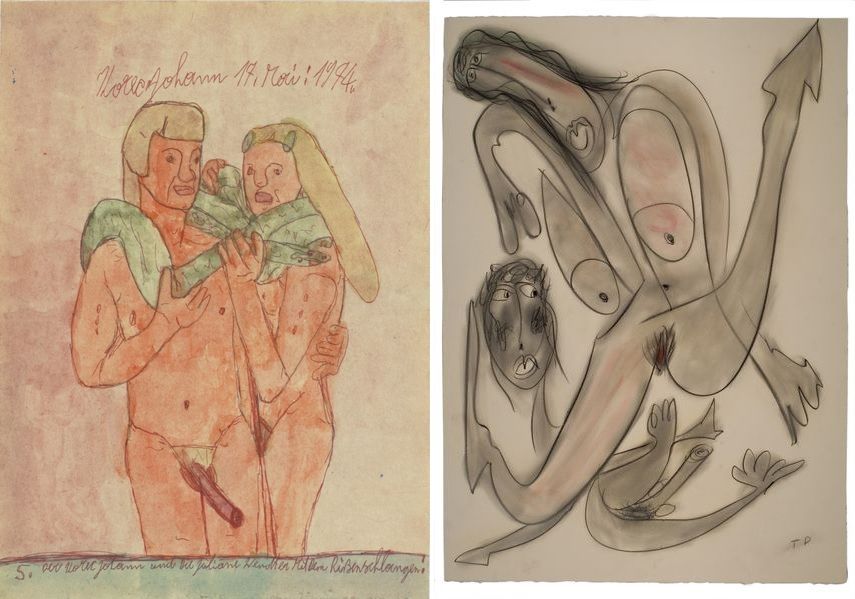 The Museum of Sex And Its Vast Collection in New York
Widewalls: The Museum of Sex opened in 2002 with an idea to preserve and present the history, evolution and cultural significance of human sexuality. Could you tell us a bit about its beginnings and history?
Lissa Rivera: When the idea for the Museum came to founder Daniel Gluck, it originated from a profoundly interesting question - why had there been no 'serious' museum dedicated to the history of sexuality in the modern sense? This question interested him as an artist and entrepreneur concerned with history's potential to help understand the desire in the digital age. Erotic institutions in Europe were more akin to dusty cabinets of curiosity—charming, but not exactly active forums of academic and artistic inquiry.
Although quite young (in his early 30s), Gluck found a momentum to carry the Museum into fruition when his idea became a larger, more public conversation. Artists and academics threatened by a conservative cultural shift came together in support. Sexual communities nearly erased by the moralist Giuliani administration were keen to preserve their history. In 1998, Gluck approached over 100 potential investors, finding 16 individuals to offer the funds required. Despite the denial by the New York State Board of Regents to apply for not-for-profit status (it was suggested that the word 'Sex' would create a mockery of the word 'Museum'), the inaugural exhibition NYC Sex opened to worldwide acclaim. This was during a time when internet porn was not yet a casual subject.
The Museum underwent many physical transformations, changing the entrance from 27th street to 5th avenue, opening up a full-service bar, and developing a retail outlet curated with luxury products. Since opening, the Museum has doubled its gallery space and hosted over 30 world-class exhibits. Two additional galleries open this spring. A major help has been the transformation of the Flatiron District itself. Once rampant with illegal trafficking, the neighborhood is now a major hub. Another key factor in the Museum's more recent success is the ability to publicly advertise, something that was not granted until quite recently. Although venues such as the MTA are still harder on the Museum than (exponentially) more suggestive alcohol and cosmetic surgery ads, this visibility has increased our audience dramatically.
Widewalls: The Museum's permanent collection is comprised of over 20,000 artifacts, ranging from works of art, photography, clothing and costumes, to technological inventions and historical ephemera. Could you give us some highlights of this fascinating collection that you are the most proud of?
LR: An all-time favorite artifact is the late nineteenth-century Anti-Onanism Device manufactured by Ferier Brothers, Paris. Masturbation, also known as "onanism" or "autoeroticism," did not become an issue of social concern until 1712 with the publishing of Onania or, The Heinous Sin of Self-Pollution, and all of its Frightful Consequences. The authors legitimized their theory with a biblical reference to Onan, a man punished by God for having "spilled his seed". Described as an "abominable practice", masturbation was projected to have frightening and terrible physical and social consequences. This Anti-Onanism Device was created to prevent a young male from being able to both touch his genitalia as well as achieve an erection. While this artifact reflects a negative view of sexuality, it is pertinent to be able to look back to a time when attitudes about sexuality were much more restrictive. In the nineteenth century, many individuals in the medical community promoted devices such as these along with the destructive concept that masturbation would lead to illnesses including epilepsy, feeble mindedness and even stroke.
Widewalls: The Museum also hosts an extensive moving picture collection. What is the collection comprised of and what is the curatorial concept behind it?
LR: The media collection includes 8mm, Super 8mm, 16mm, BETA, VHS, and DVDs. These materials range from stag reels discovered in a New Jersey motel, to 1990s VHS cassettes like menstruation-themed Ragtime. There are also iconic 35mm films such as Deep Throat that would have been shown in larger theaters. The bulk of the material is from the Ralph Whittington collection, which includes more than four hundred 8-millimeter films and 700 videos. Whittington, a retired Library of Congress curator, privately collected and cataloged an encyclopedic mass of pornography with the discipline of a librarian. When the Museum acquired the collection, Mr. Whittington had been housing the materials in a modest home shared with his unassuming 85-year-old mother.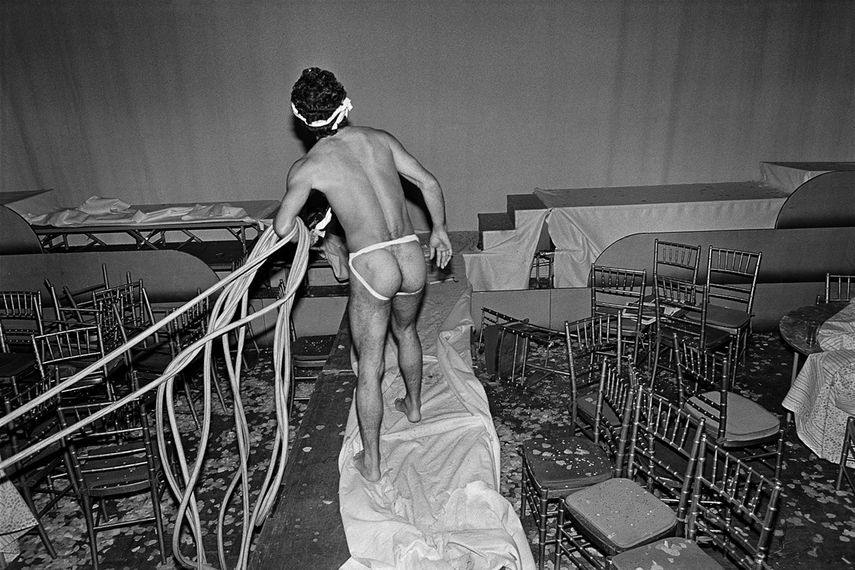 Thought-Provoking Exhibitions at the Museum
Widewalls: You have worked closely on the exhibition Known/Unknown: Private Obsession and Hidden Desire in Outsider Art that is currently on view, showcasing over 100 rarely seen provocative works by self-taught artistic masters. In what way does their imagery differ from ordinary experiences of sexuality?
LR: Known/Unknown is a special show, because it brings together the works of individuals who in many cases created prolific bodies of work within the most unlikely circumstances. I don't know if I would consider any of the sexual expressions unordinary, as I feel that sexuality has limitless manifestations. I do feel that the works are extraordinary, because they are deeply personal expressions, in many cases made for the artist's eyes only. Because much of the work was not created for commercial purposes, it is very unlike other erotic representations that are commodities, and follow certain patterns. There is a sense that many of the artists could not find the material culture related to their fantasies, and thus were driven to produce their own imagery. It is a world-building exercise in which the artists felt more comfortable entrenched in imagination than the world at large.
For artists like Aurie Ramirez, who lives with autism and is non-verbal, her discovery of art created a release valve of expression. Ramirez had a personal awakening at a Kiss concert, where she connected to the glam rock aesthetic. She explores fantasy relationships that play out through a cast of characters within her work, experimenting with sexuality, gender transformation and fetish-glam fashions.
Edwin Lawson, an architecture professor at the University of Cincinnati, left a trove of secret drawings found after his death. These large-scale, brightly colored drawings all explore flamboyant fashions. All use the same figure, who was most likely Lawson himself. This was during a time when gender exploration and transgender identities where not culturally accepted, and sharing these drawings during Lawson's life might have been relationship and even career-threatening.
Widewalls: Another interesting current exhibition that you have been working on is Night Fever: New York Disco 1977–1979, The Bill Bernstein Photographs that explores the sexually and socially radical multiculturalism inside the New York disco clubs of the late '70s. Could you tell us more about these revolutionary, boundary-crossing communities?
LR: Pre-Stonewall, it was illegal for same-sex couples to dance in public. Abuse at the hands of the police was not uncommon. When these laws were eradicated, queer communities threw parties to celebrate. These parties evolved into clubs, which had the most creative crowds and best music. DJs would play records, and the sales would rise on the Billboard charts, which had previously been controlled by record companies. This was a time when Donna Summer's 16-minute vocal orgasm Love to Love You Baby, as well as the queer anthems of the Village People, became worldwide hits. Y.M.C.A, a euphemism for the hostel's known gay cruising in the 1970s, is still sung at weddings across America. These clubs caught the eye of celebrities, who attended to experience a sense of freedom and a creative lifestyle. Bernstein photographed clubs that ran the gamut from exclusive, like Studio 54, to inclusive venues like GG's Barnum Room. GG's was a safe-haven for transgender and gender non-conforming individuals who could find community and celebrate their beauty. There was even a net above the dance floor where party-goers known as 'Disco-Bats' could practice aerial display!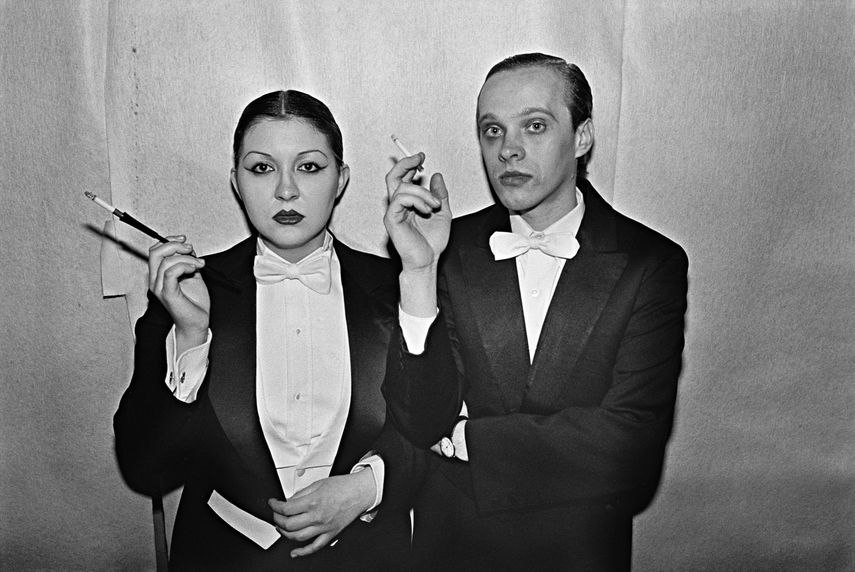 The Sexuality and Wider Culture - in a Museum
Widewalls: The items in the collection serve to reflect and shape sexual attitudes and behaviors of their time. When observing this history of sex and sexuality, what has changed and what has stayed the same?
LR: One thing that's changed is the reality of sexually transmitted diseases. Many of the most horrific diseases are no longer as threatening as they once were. Diseases such as syphilis were devastating and had many symptoms that were disfiguring to the body, including the face and brain. Before antibiotics, contraceptives, and sexual education, it is easy to understand why people were a bit more terrified of sex.
Sexual behavior is deeply linked to the norms of the society in which one lives. Your reality and the normative behaviors within it are a reflection of the social and cultural world you inhabit, and sexuality cannot be divorced from the wider culture.
Widewalls: Sex and human sexuality are often treated as a taboo. How do you think the museum contributes to normalizing these conversations?
LR: A great exhibit is The Sex Lives of Animals. Here, we explore diverse and often surprising forms of sexual expression, many non-reproductive. Based off of the revolutionary research of Stanford University evolutionary biologist Joan Roughgarden, who served as chief advisor to the show, we share instances of same-sex group sex, masturbation, gender-change, and genital variation, as well as matriarchal dominance. It contradicts the notion that non-heteronormative, non-monogamous relationships are unnatural or deviant, because so many of these behaviors are a part of sexuality within the entire natural world. It challenges peoples' assumption that what is normative in their own culture and time is natural or biological. Some visitors are disappointed to see a room full of animals when they're looking for something more titillating, but really what I have observed is a sense of relief and joy in the discovery of these rarely seen expressions not available on the Discovery Channel.
Widewalls: For the end, could you give us some insight into Museum's future plans and projects?
LR: In a few months, we are opening up an entire additional floor, with two galleries. We are also working on an extensive remodel of the building, introducing facilities for expanded events and programming, as well as immersive installations exploring cutting edge technology, as well as historical tableaus.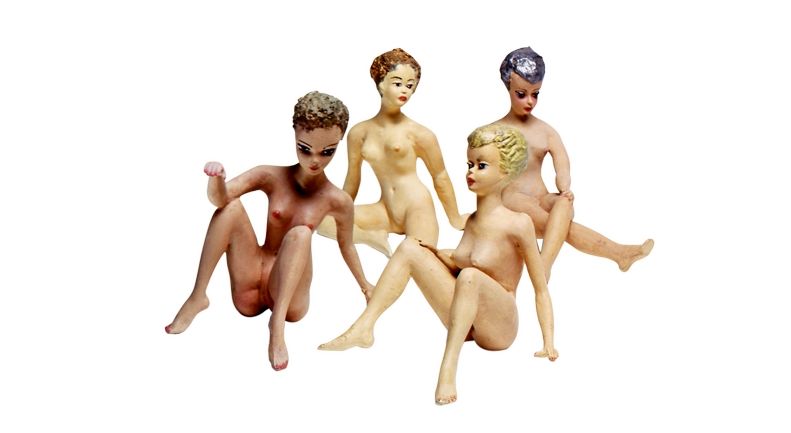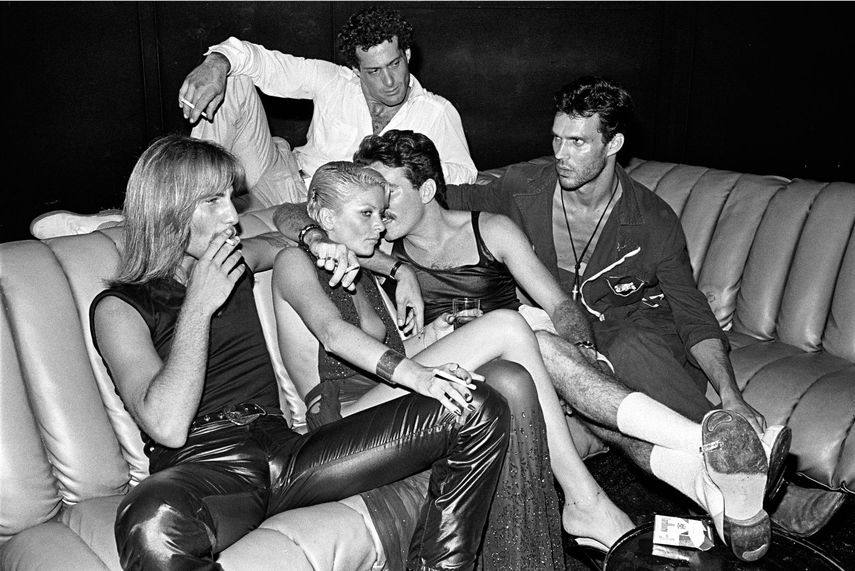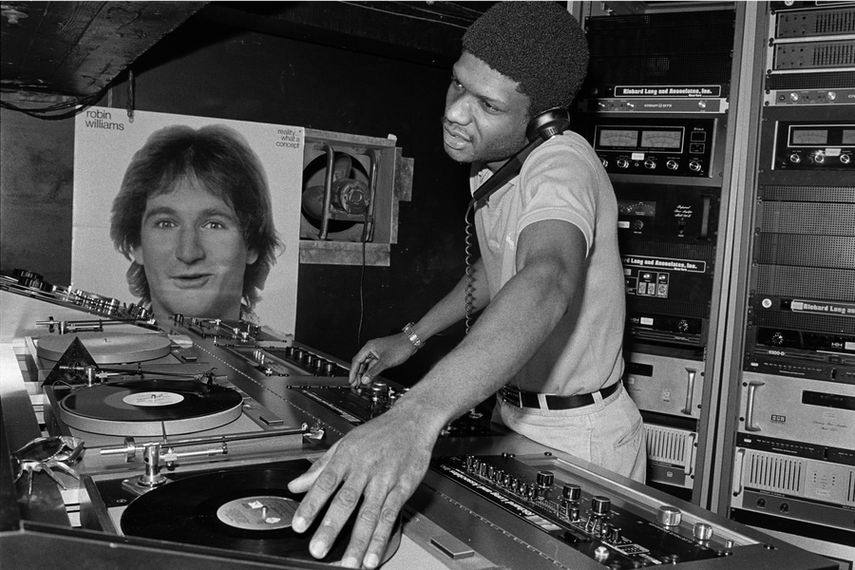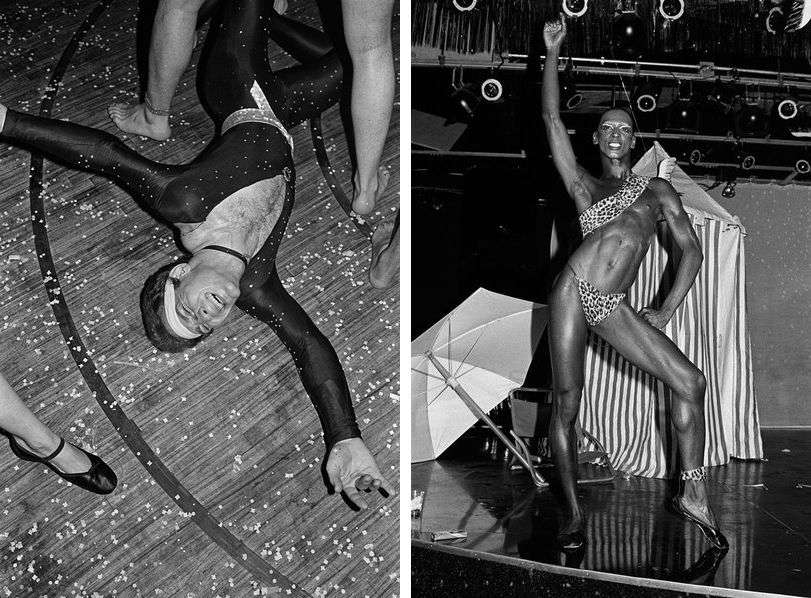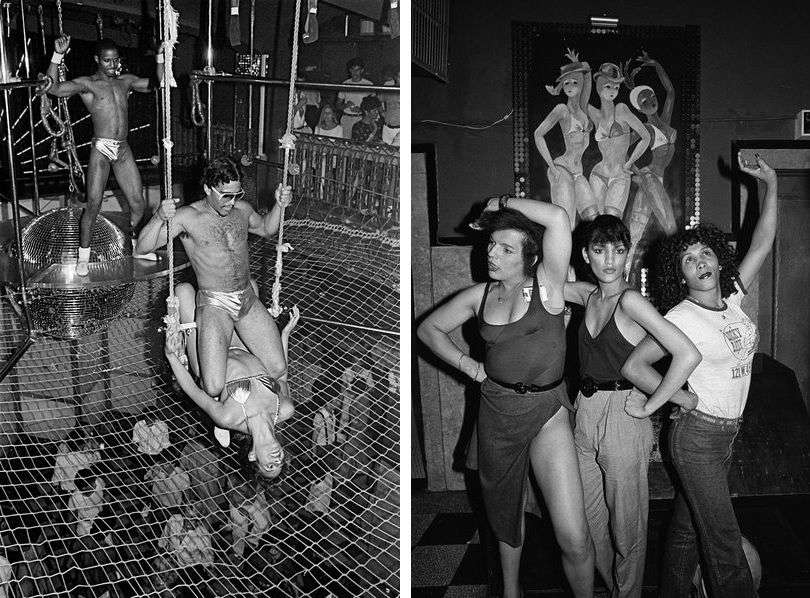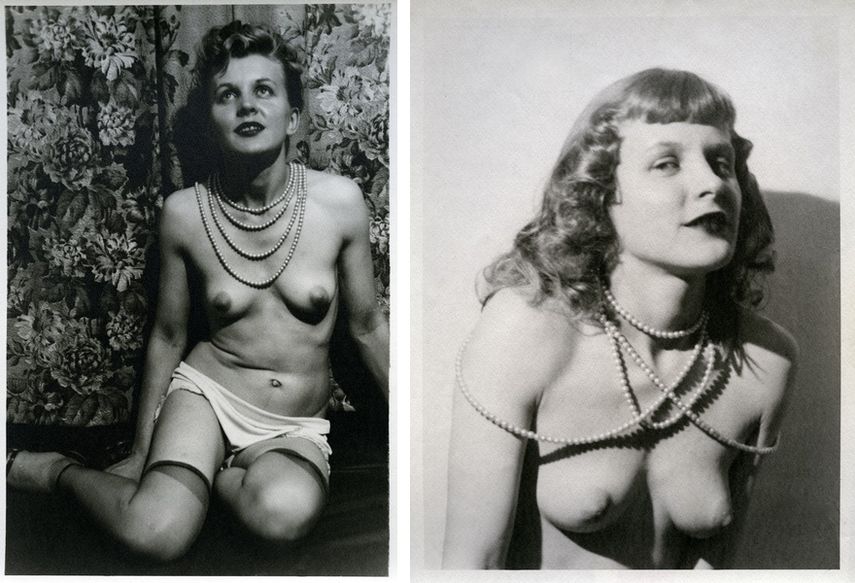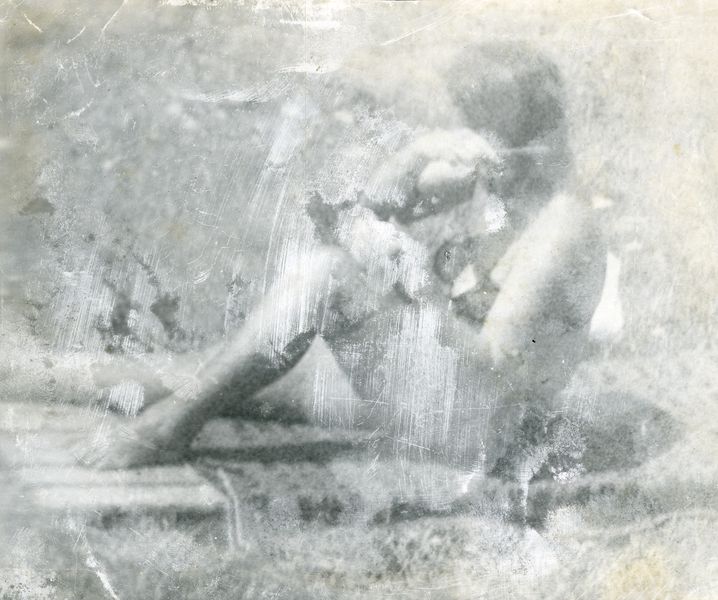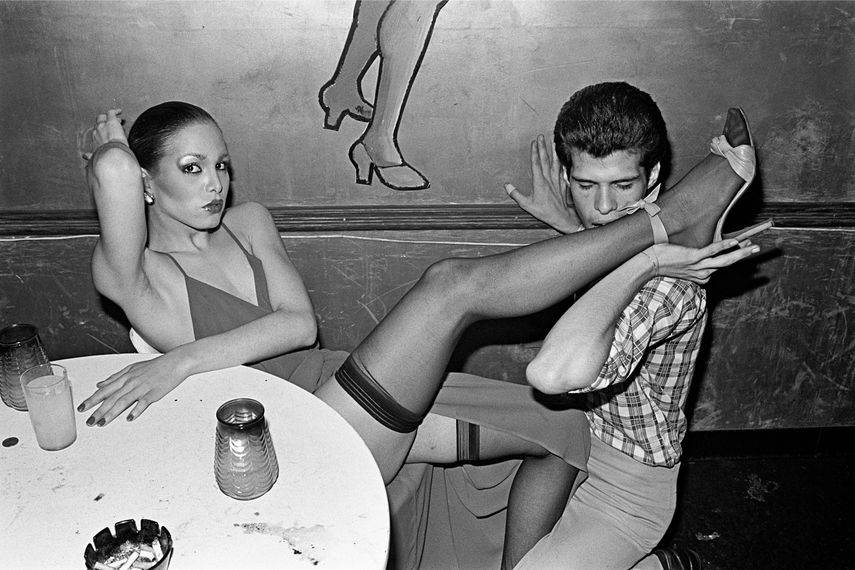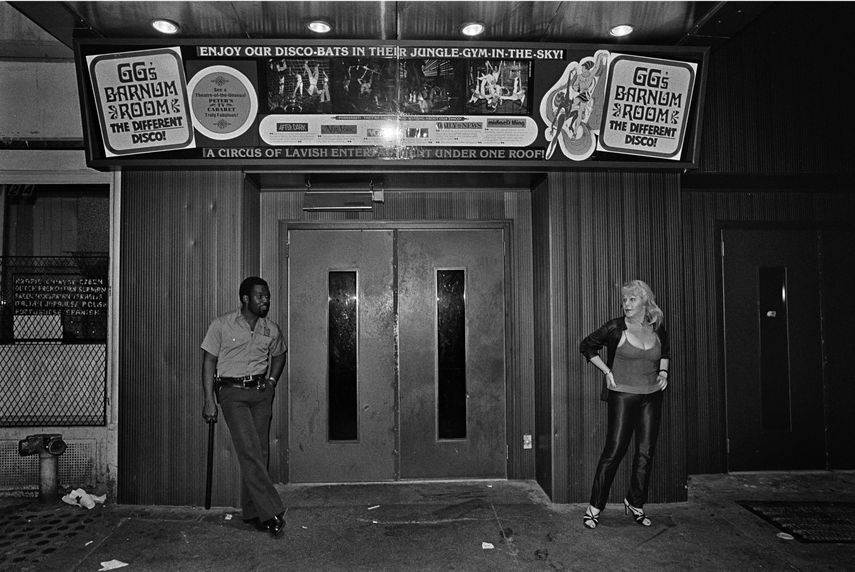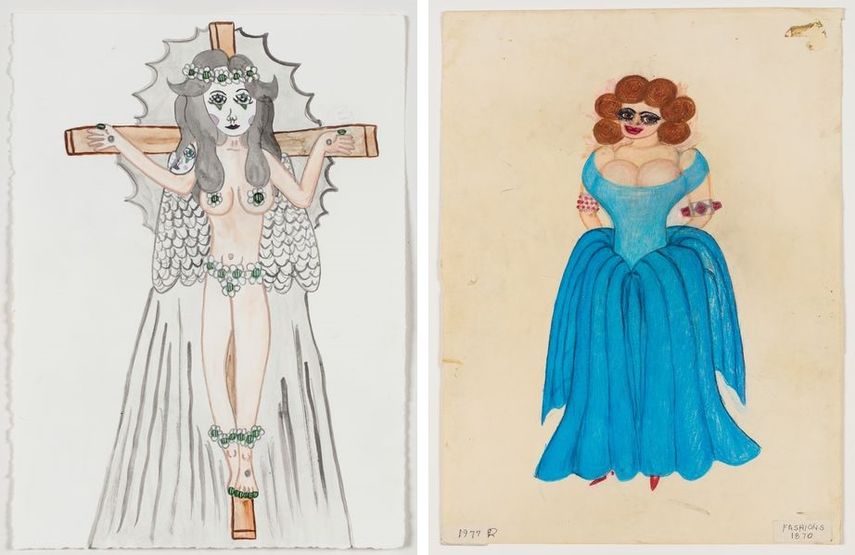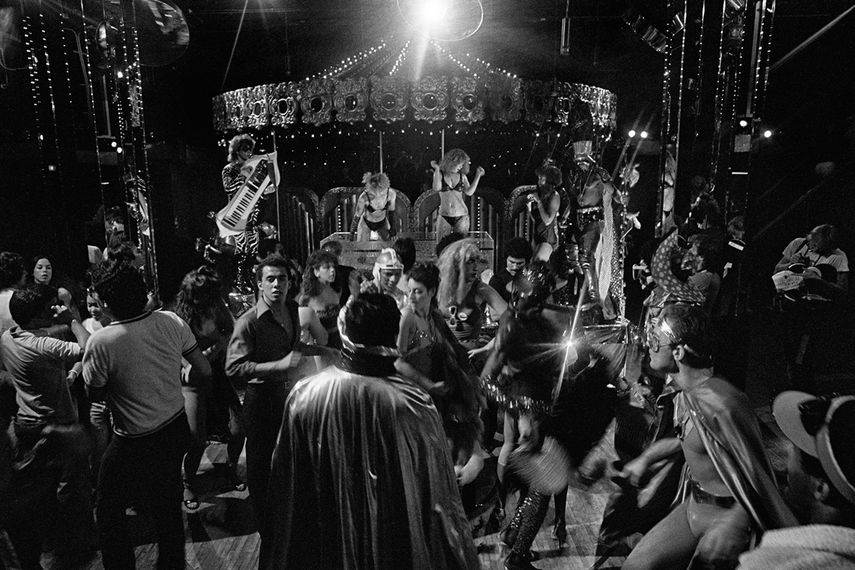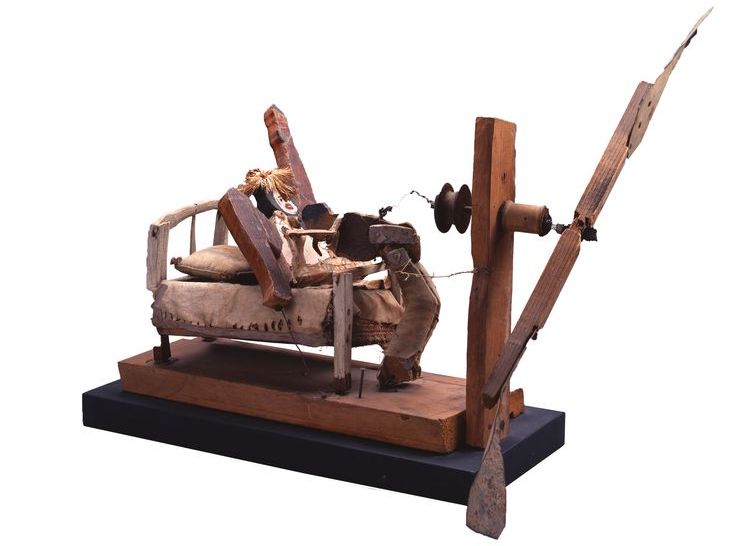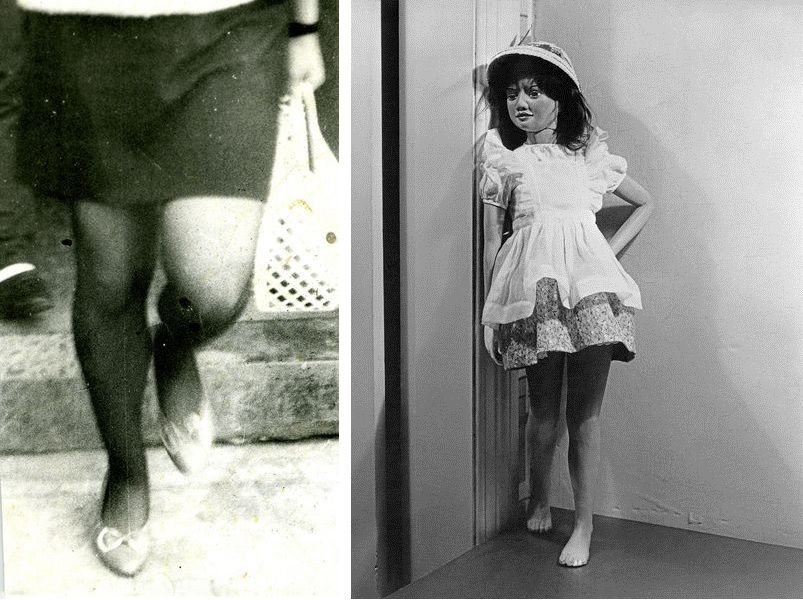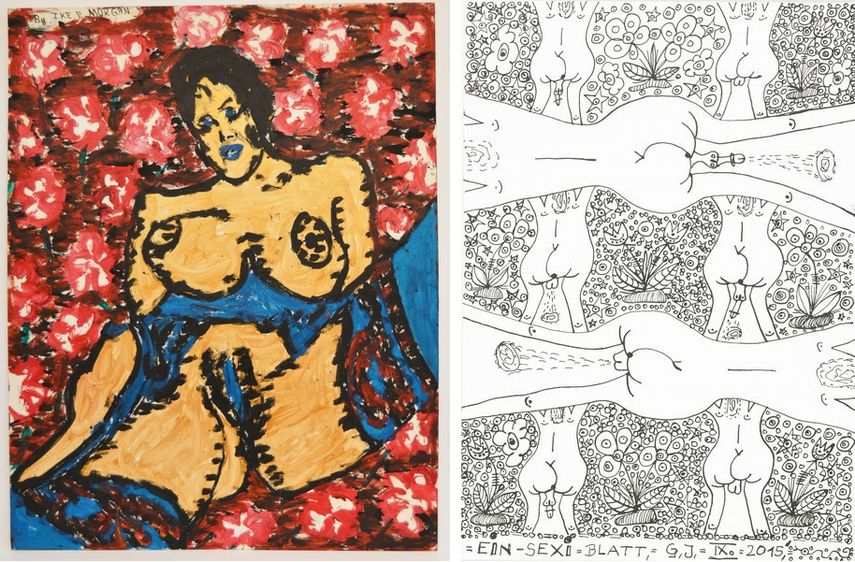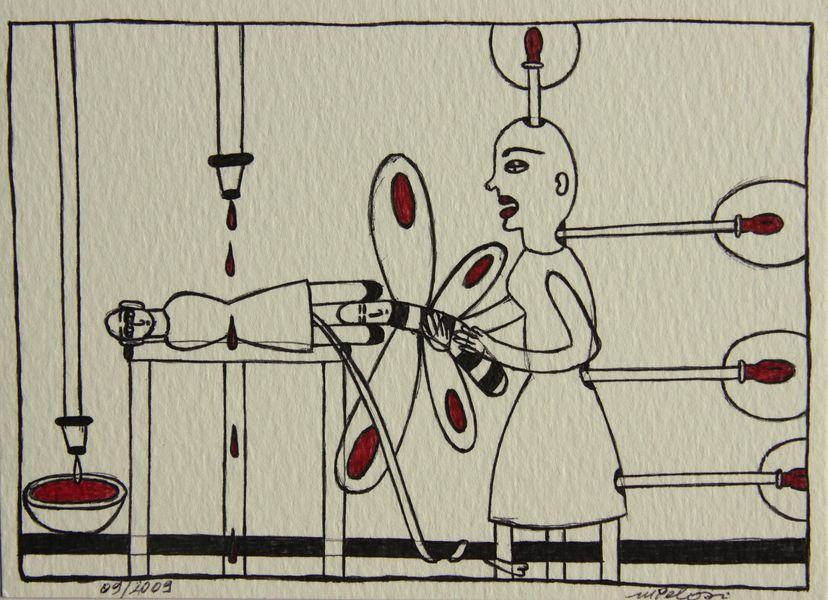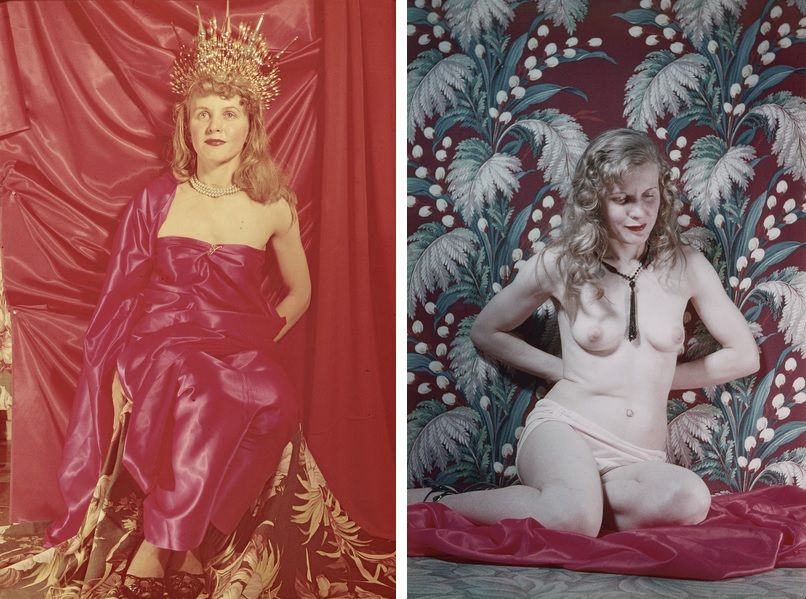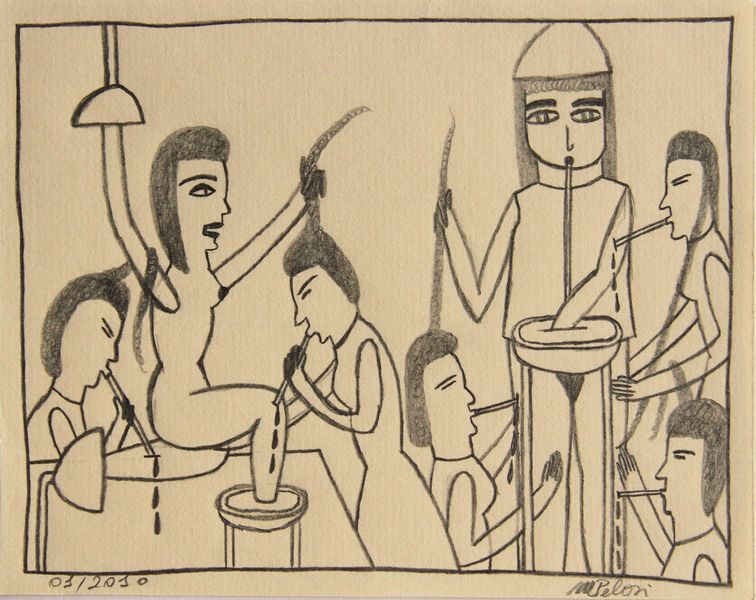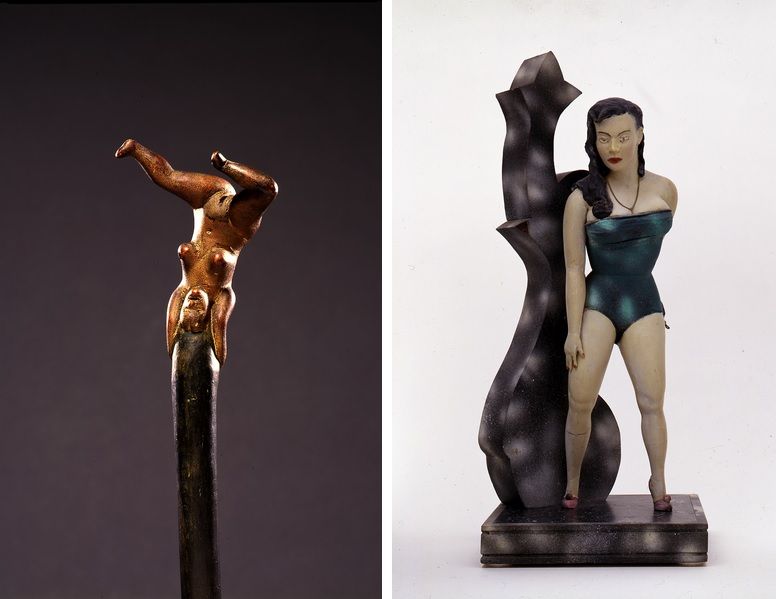 Featured images: Disco Night Fever, Courtesy of Bill Bernstein; Lissa Rivera, Courtesy of Lissa Rivera; Disco Night Fever, Courtesy of Bill Bernstein. Night Fever Installation Shots courtesy of Lissa Rivera and Museum of Sex.