The historic Luz Station in São Paulo, Brazil, where the Museum of the Portuguese Language (Museu da Lingua Portuguesa) is located, caught fire on December 21st, leading to the death of one fireman involved in the extinguishing operation and causing what appears to be a minimal damage, it was said in a statement released by this art institution. While the cause of the fire is being investigated by the authorities, the latest press reports say that it was a short circuit after a lamp exchange. The blaze seems to have broken out in a temporary exhibition area on the second floor, from which it quickly spread to the third floor, where it was finally put out. The Museum extended its condolences to the family of the deceased fireman, Ronaldo Pereira Da Cruz.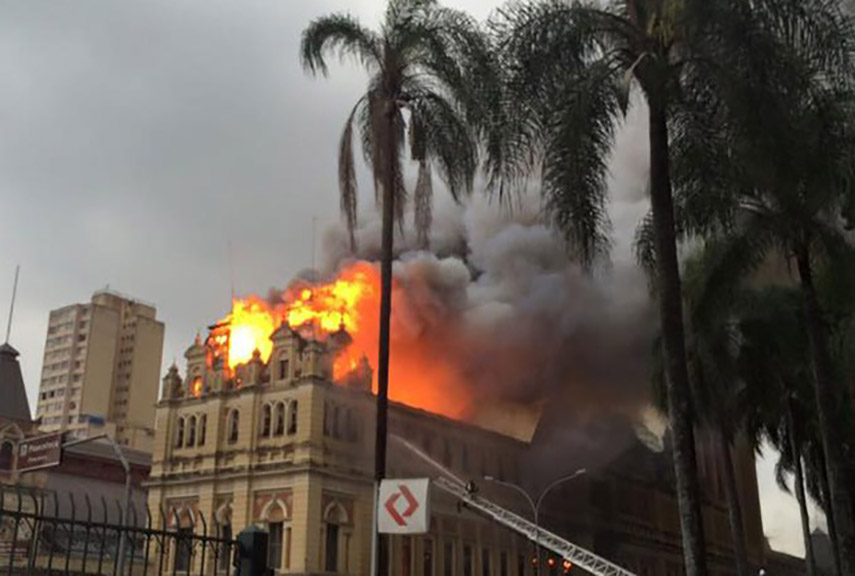 Fire at the Luz Station in Sao Paulo
The Museum of the Portuguese Language statement regarding the fire stressed out that the institution regularly carries out all security routines and that was in possession of a fire insurance. They also added that their virtual collection may be entirely reconstructed from the museum's backups and archives, and that the temporary exhibition (dedicated to Brazilian anthropologist, folklorist and lexicographer Luís da Câmara Cascudo), also affected by the fire, did not contain original parts, but only replicas and museographic elements. More than 60 vehicles and 120 firefighters were involved in the rescuing operation, which took place for more than three hours. The Museum closed on Monday, with a promise they will "find other ways to continue the cultural activities" while the facility is being rebuilt. "The Museum, just like our language, remains alive and dynamic."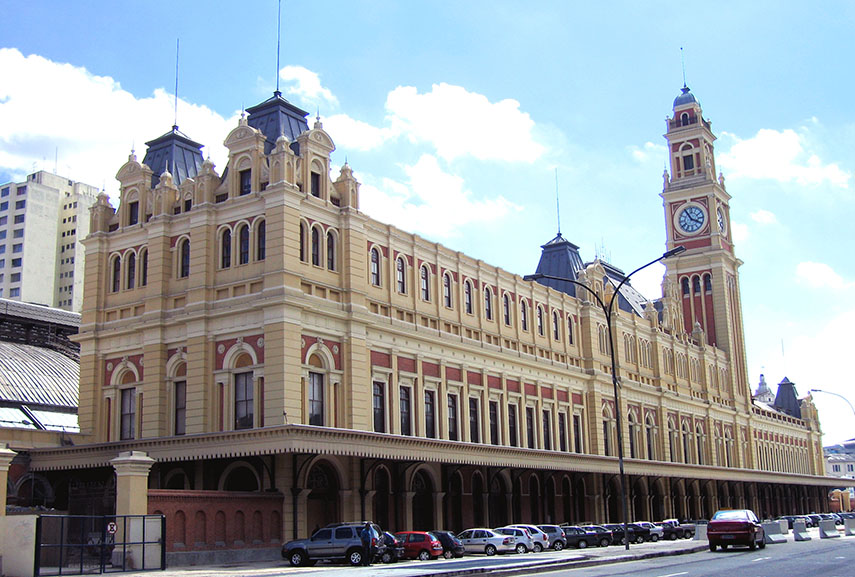 The Museum of the Portuguese Language - Museu da Lingua Portuguesa
The Museum of the Portuguese Language represents the only museum in the world dedicated solely to one language. Inaugurated in 2006, it was set inside the Luz Train Station in downtown São Paulo, and Its 4300 square meters of space on three floors were housed by this historic building dating back 1901, constructed in Victorian style by prominent British architect Charles Henry Driver. The Museum is dedicated to the presentation of the rich history of the Portuguese language, its adaptation to Brazil and the development of its many regional accents present today. Since the opening, the institution has had over two million visitors and has become one of the most popular and respected museums in Latin America.
Have you ever visited the museum? Tell us on our Facebook page!
All images via ibmtimes and globo, used for illustrative purposes only.