Fusing the transcending quality of music and the visual arts, the second edition of Music Box exhibition at the Haven Gallery exposes the inspiration and the expressive force of music. As the most abstract form of creativity, music follows us from the prehistoric era and has served a number of purposes throughout the evolution of mankind. For the occasion of the second Music Box exhibition, Haven Gallery is proud to present the works of Vince Natale, Kelly McKernan, Kristin Shiraef, Mandy Tsung, Shane Pierce, Genevive Zacconi, Che Leviathan, Helice Wen, Kane Kokaris, Kukula, Anka Lavriv, Joshua Lawyer, Bec Winnel, Nicolaus Ferry, Brendon Flynn, Sasha Ira, Rebecca Yanovskaya, Rachael Bridge, Gianni Monteleone, Rebecca Mason Adams, Susannah Kelly, M de Vena, Matt Mrowka, Michael Hayes, JoKa, Erica Calardo, Scott Grimando, Alessandra Maria, June Leeloo, Joseph Weinreb and Brian Viveros. This amazing group of artists will show how music inspired their artworks.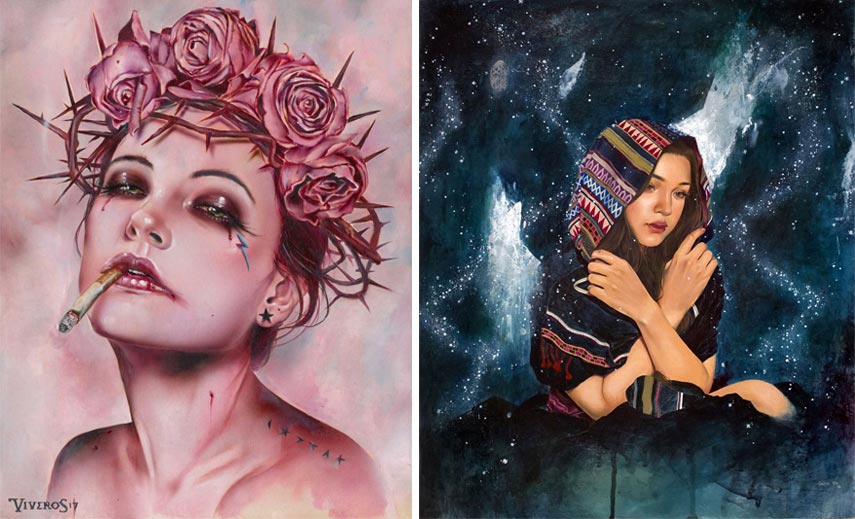 Music Box Exhibition – What Sounds Does It Display?
Showcasing the link between music and arts, and displaying the relationship between the two, featured artists of the Music Box II exhibition showcase the expressive force behind various sounds, lyrics, or music genres. Intertwining the music genre to their visual language and aesthetics, the artists attempt to bridge the emotions of the two arts in order to further enhance the bridge between the artwork and the viewer. Aiding this is the fact, that each artwork exhibited will contain its musical inspiration alongside its title to further enhance the already connective forces of the visual arts with their mellifluous counterparts.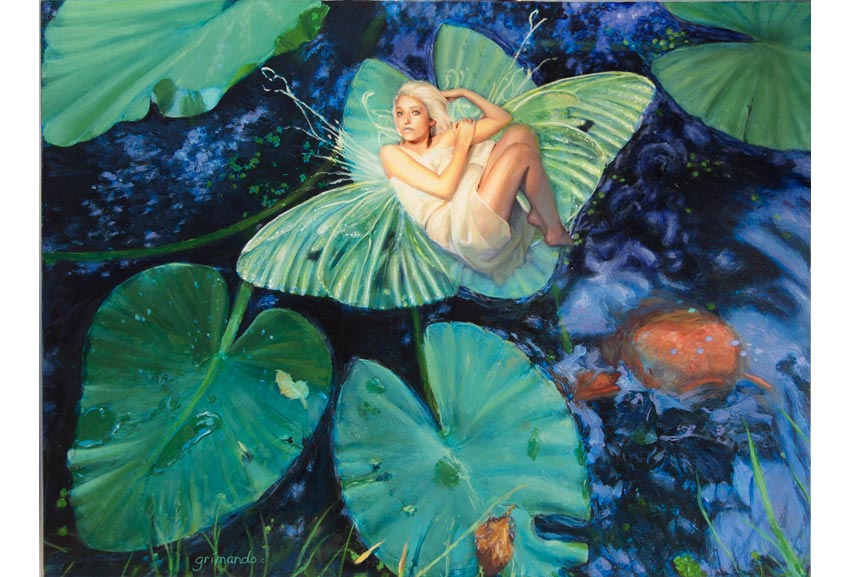 The Magic of Representation
Haven Gallery is famous for its promotion of both emerging and well-established artists who focus on creating emotionally, intellectually, and imaginatively driven representational artworks. With its program and exhibitions, Haven Gallery exposes the stream of artists, which display the interest for the new figuration. Investigating the painting, watercolor, and the drawing mediums, the Music Box II exhibition, continues the exploration of both the world around us and the inner world of the featured authors.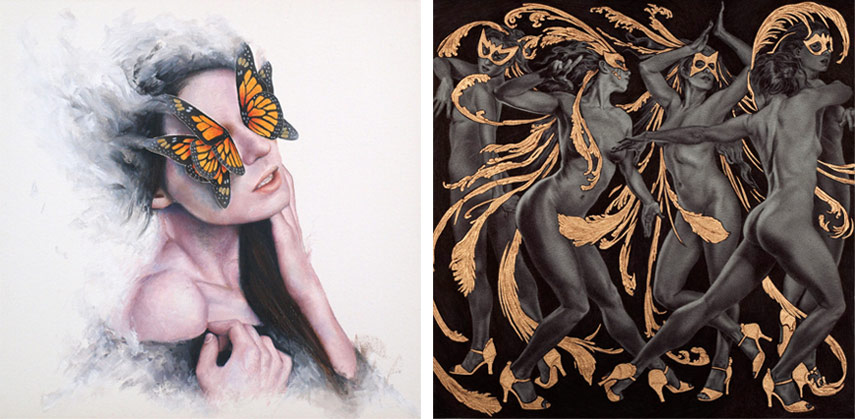 The Music Box II Exhibition at Haven Gallery
As the second edition of the Music Box II exhibition, Haven Gallery in Northport New York has gathered over twenty artists who will show the public the inspirational force of music. The transcending medium of sound, paired with the visual expression, exposes the various roles music holds. Opening on January 14th, 2017 and lasting through to February 19th, 2017, the public is offered a world of magic, and of the visual representation of favorite lyrics, genres, and of emotions music continues to spark. If you are a lover of vibrant images, and if you appreciate when two forces of art meet, then this exhibition should not be missed.
All images courtesy of Haven Gallery.Featured image: Kane Kokaris - Its Happening Again, detail