French artist Xavier Veilhan has announced not one, but two upcoming exhibitions running under the name Music that will be hosted by Galerie Perrotin in both their New York and Paris locations. The Music exhibitions at Galerie Perrotin (you can read about the Claude Rutault in New York exhibition they presented and the Daniel Arsham The Future Is Always Now show they presented in Paris) will run simultaneously and will see Xavier Veilhan, known for his works that include sculpture, film, painting, photography and installation art, present a visual reminder that we are surrounded by sounds and music , translating our auditory environment into a visual display and paying tribute to some of those people responsible for filling our lives with music. The central theme to the show being that in order to listen, it helps to see.
Music at Galerie Perrotin, New York
The Music solo exhibitions by Xavier Veilhan (whom you can read more about in the Pharrell Williams curated GIRL exhibition also hosted by Galerie Perrotin) will be his seventh with Galerie Perrotin. For the New York Music show, Xavier Veilhan has decided to pay tribute to those music producers that have made a big impact and created the soundtracks to our recent times. Veilhan has created a series of sculptures based on well know music producers such as Quincy Jones (read here about how he inspired the name of the exhibition by Awol Erizku, The Only Way is Up), Rick Rubin, Lee 'Scratch' Perry, Giorgio Moroder, Guy-Manuel de Homen-Christo and Thomas Bangalter (read about the Thomas Bangalter action figure in the Hottest Designer – And Art Toys article and check out the Daft Punk Deux exhibition article for images inspired by Daft Punk) created from 3D scans and crafted in a variety of materials (perhaps take a look at the Art Of The Future article about the exhibition of Eric van Straaten and Chris Dean that uses 3D technology in the creation of works). Having collaborated with musicians such as AIR, Sébastien Tellier and Eliane Radigue for his shows, this time Veilhan has opted to create a piece titled Mobile (Music) that is composed of thirty floating spheres that will evoke the music of the producers featured in the Music exhibition.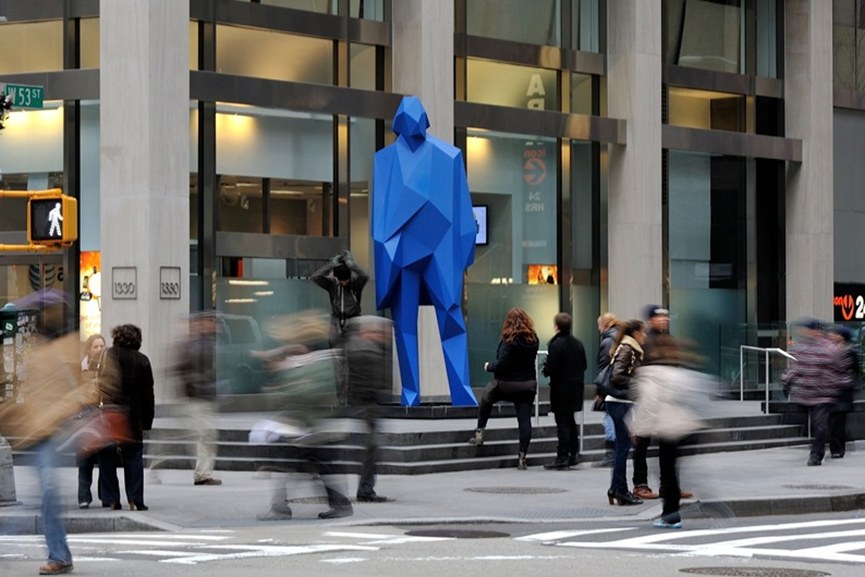 Music at Galerie Perrotin, Paris
For the Music (check out the Bust A Move and and Snoop Pollock articles for more music inspired art activities) exhibition at Galerie Perrotin in Paris, Xavier Veilhan, who has become recognised for his largely figurative sculptures that refer to classic sculptural and architectural elements created with the help of high technology (read here an interesting article Digital Urban Art that raises interesting issues around technology), will present several more of his Producer sculptures with a bigger selection of works on how the auditory can be translated into the visual. There will be a number of works dedicated to his musical performance Systema Occam along with a number of pieces about his collaborator Eliane Radigue including statues, oil paintings, lithophanes, lithography prints and a LED light machine displaying a performance. Also on view will be a hybrid piece of furniture, similar to the work of Donald Judd that explores the idea of pedestals and plinths as being essential to the works, on which will be placed statues also inspired by Systema Occam.
Music by Xavier Veilhan will be showing at Galerie Perrotin, 909 Madison Avenue, New York between February 26th and April 11th 2015 and at Galerie Perrotin, 76 rue de Turenne, Paris between March 7th and April 11th, 2015.
For all the latest exhibition news sign up to My Widewalls today!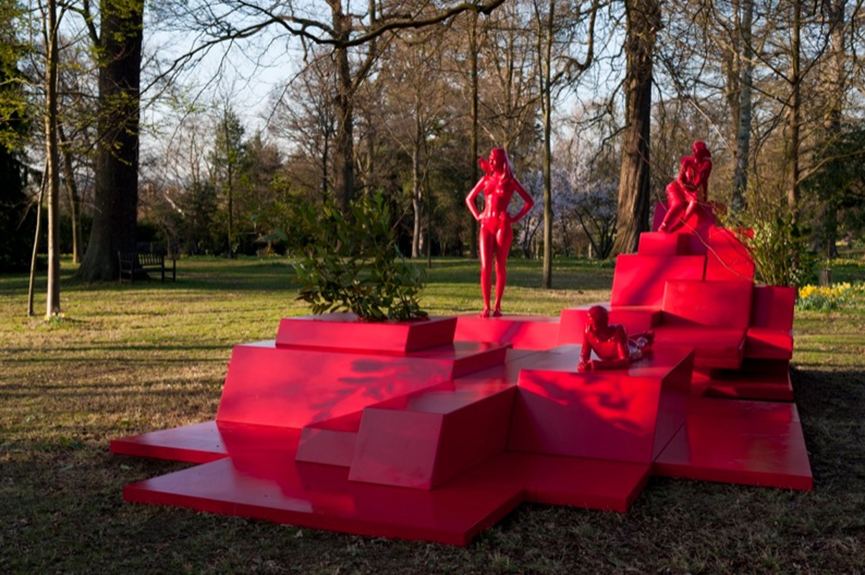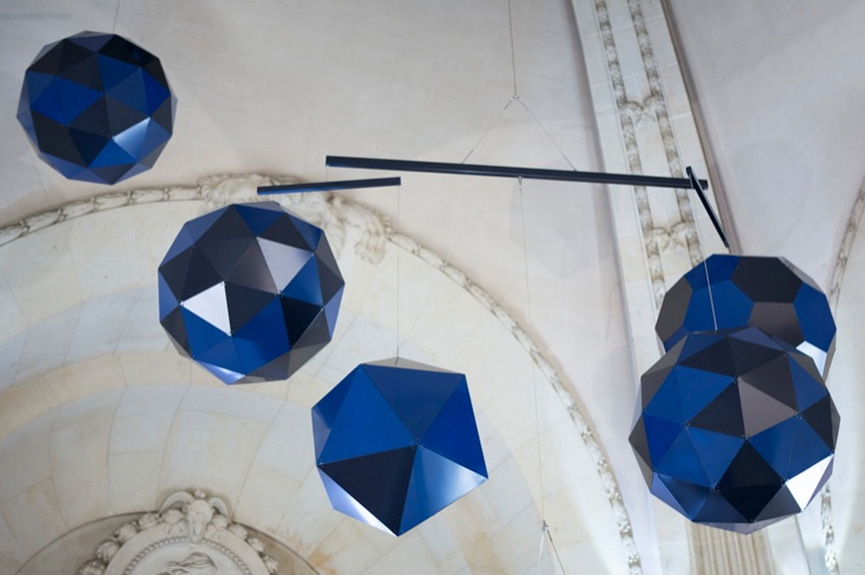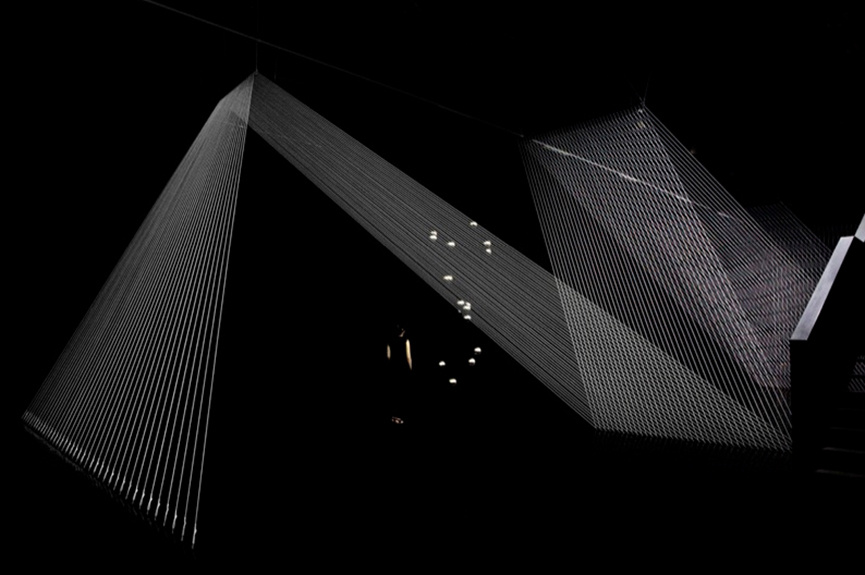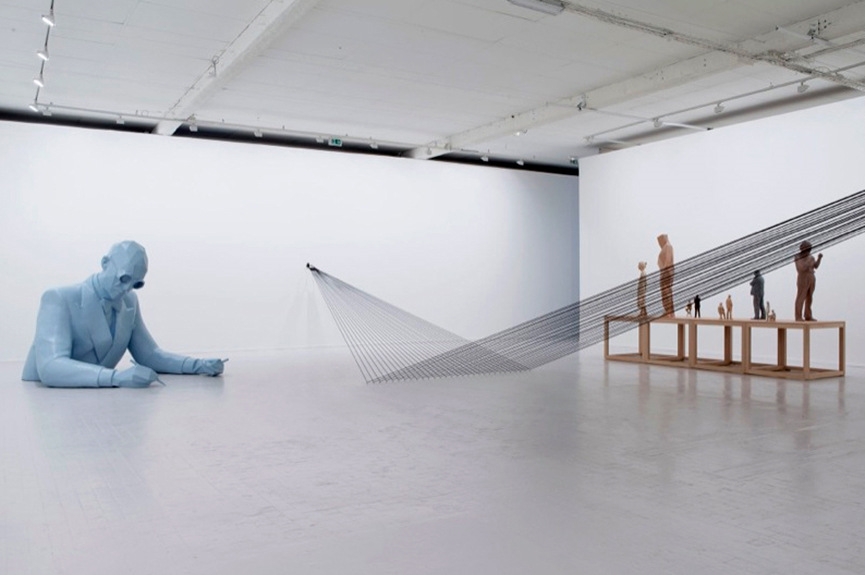 Images other than Lee 'Scratch' Perry for illustrative purposes only.
All images courtesy of Galerie Perrotin.