During the month of February, Vertical Gallery plans to host a solo exhibition of My Dog Sighs, titled Days and Nights and the Places in-between.
This will be his second solo exhibition with Vertical Gallery and it will introduce the audiences in Chicago to a creative combination of melancholic and often naive portraiture.
As always, found materials will yet again play a major role in My Dog Sighs' forming of narratives as the process of rediscovering something long forgotten really fascinates this artist. Tin cans, which he uses frequently, are a great example of this - once the receptacle of our sustenance, they are too quickly thrown away and utterly abandoned.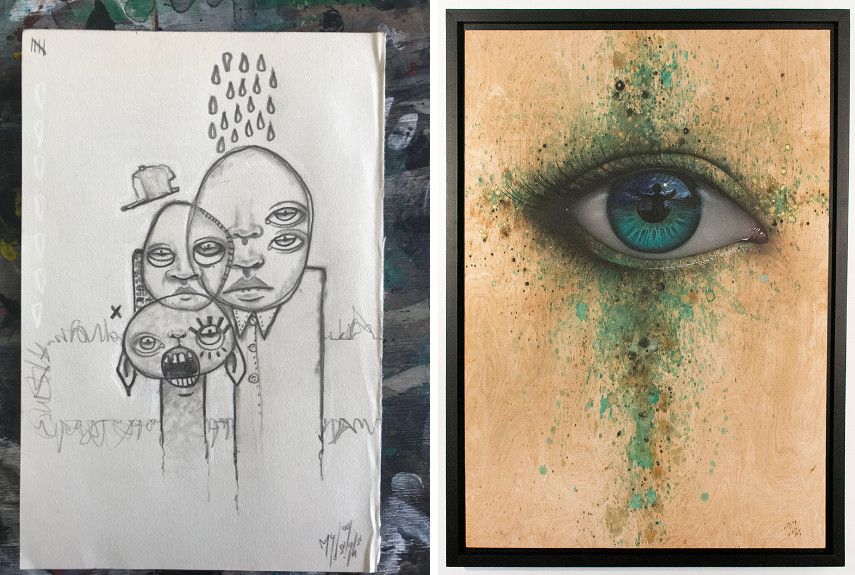 The Importance of the Free Art Friday Project
Over a decade ago, My Dog Sighs launched a project that inspired countless art lovers. This famous campaign, called Free Art Friday, saw the artist embrace a practice of leaving his artworks in public locations for random people to find.
Free Art Friday, with its extremely unconventional approach to promoting art that brings in no profit whatsoever, helped My Dog Sighs establish a very highly-regarded status in the art community, gaining an incredible international following in the UK, USA and Japan.
Over time, he became a genuine star of the contemporary art scene and has been a relevant figure ever since.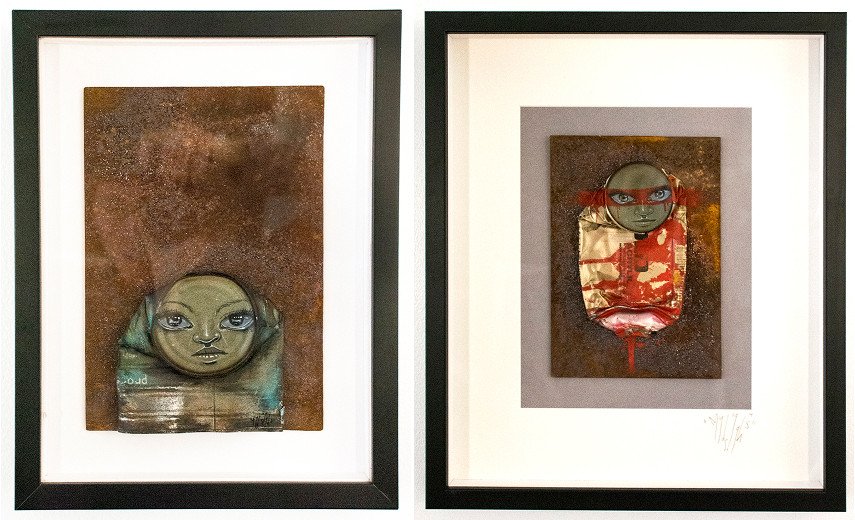 Days and Nights and the Places in-between
Following his successful USA debut at the Vertical Gallery back in September 2014, My Dog Sighs now returns to Chicago with hopes of reenacting the same success once again. This time, he plans to engage the audience with a slick selection of familiar and poignant narratives hidden deep within his characteristic artworks.
The pieces selected to be featured in the upcoming Days and Nights and the Places in-between show will both be able to amuse and pull heart strings, taking the audiences on a true emotional roller coaster.
In fact, this turbulent and emotional presentation will be based on is a reflection of the artist's own recent life, as explained in the following statement:
My life this past year has thrown huge highs and lows. The comfort of being surrounded by those I love contrasting with the loss of those I held dear; creative achievements and moments of melancholy. I've been higher than I could imagine and experienced loss that cuts deep. This exhibition brings together all of these feelings.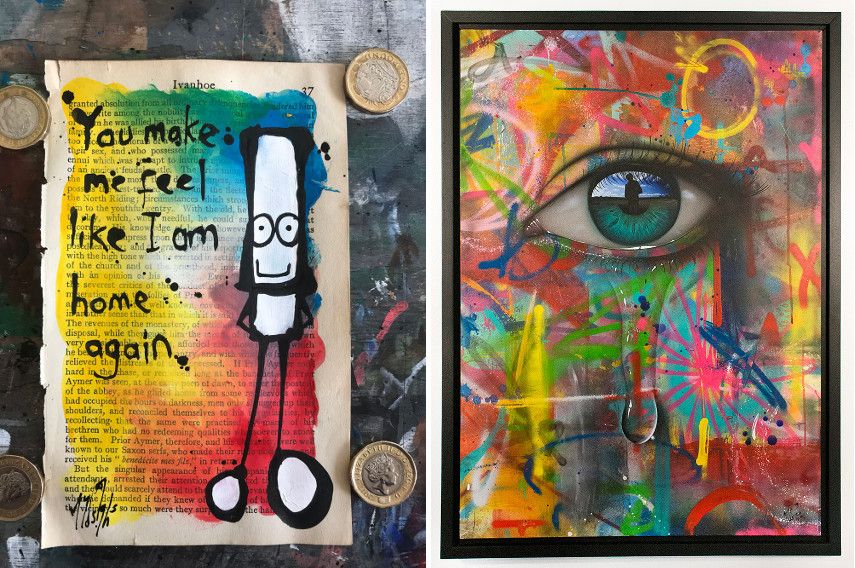 My Dog Sighs Art Exhibition at Vertical Gallery
After more than ten years of giving his art away for free as part of the now iconic Free Art Friday project, My Dog Sighs will now be aiming to enjoy the fruits of his labor and turn towards more conventional approaches to presenting art. After all he's achieved, this privilege is certainly well deserved.
Days and Nights and the Places in-between will be on view between the 2nd and the 24th of February 2018, and it will take place at Vertical Gallery in Chicago.
Featured image: My Dog Sighs - Untitled 4 (detail).
All images courtesy of Vertical Gallery.