As a platform which aspires to be the premier urban and contemporary art resource for collectors, art professionals and art lovers, Widewalls has had an amazing period of growth and we are only getting started… Widewalls team is working on a mission to make the experience of the huge field of art more enjoyable, informative and insightful. With this in mind, we are driven by the energy and enthusiasm of our readers and followers, devoted to making Widewalls a true community! As a result of our passion for Urban and Contemporary Art, as well as the product of inspiration which comes form our followers, we are happy to present our new feature – My Widewalls!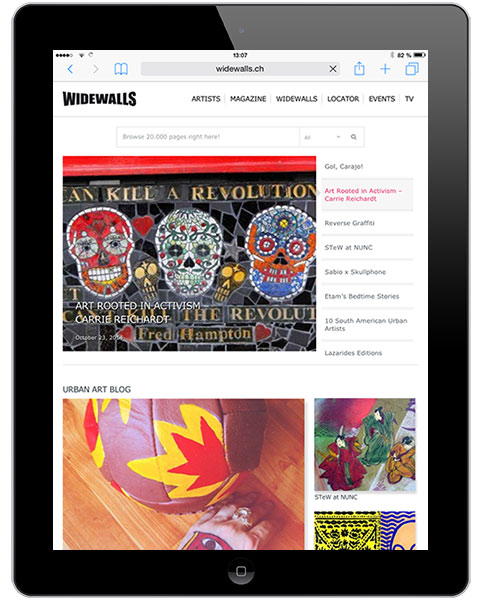 Your Profile – Create and Customize
Becoming a part of the fast-growing community of urban and contemporary art admirers and lovers is just one Sign Up button click away, and completely free! Only by using your e-mail address you can create a profile which grants you the possibility to follow your favorite artists, get all the updates from the art world, read inspiring feature articles and create your own library of artwork and share it with anyone you like. Customizing your page is easy and quick, just choose which info you wish to share with the rest of the community and you are ready to begin!
Sign Up for "MY WIDEWALLS" here!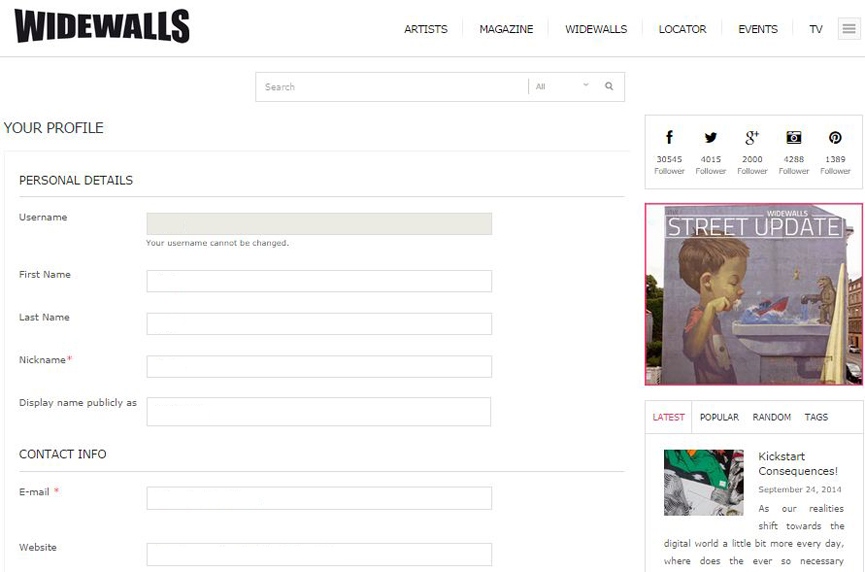 My Interests
My Interests will allow members of the Widewalls community to filter content by determining Keywords of their choice. It's a new module we have created that allows you to personalize the content you receive and only get the news you want to get. By selecting My Keywords and typing the name of artists, galleries or art style's into the entry field you will customize your urban art news. My Watch List will give you an overview of all your keyword related content categorized in Magazine, Artworks and Videos. This enables our members to keep up with what they want to keep up with. The Watch List will compile the entire personalized content and display articles, videos and art pieces no matter when they were posted.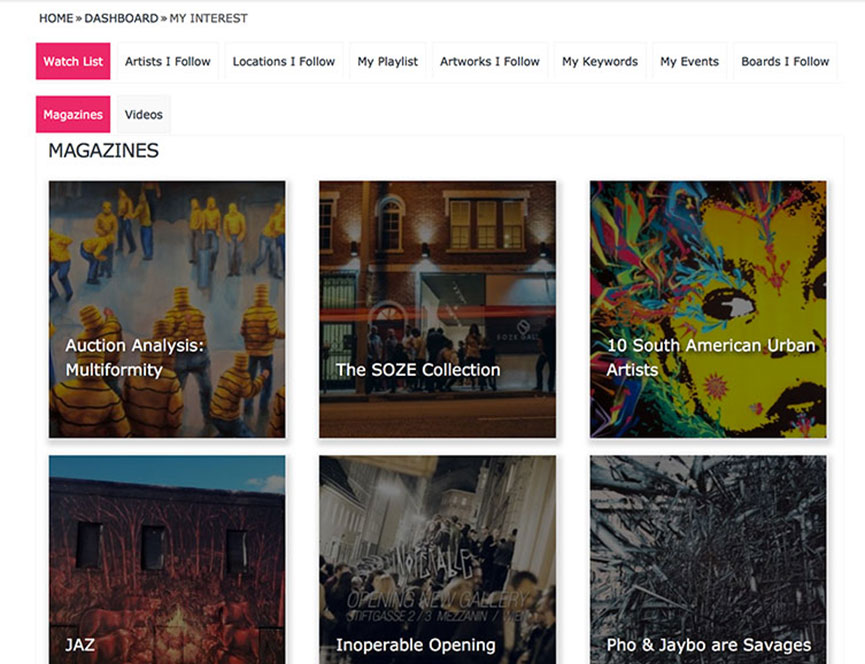 When It's All About the Artwork…
For all those prospective users and future members of Widewalls community who enjoy following current and upcoming exhibitions and staying informed about tendencies concerning art auctions and similar events, Widewalls has another interesting feature in store – with ease, you are going to be able to have all information you want and need in one place! Namely, the possibility to create your own database of art pieces is easy and practical with our collection management software, which is designed for collectors and art lovers, enabling you to upload images of the pieces you appreciate, would like to have or already own. The easy-to-use interface allows you to manage information which concerns the images of artwork, descriptions, financials info as well as attaching relevant files.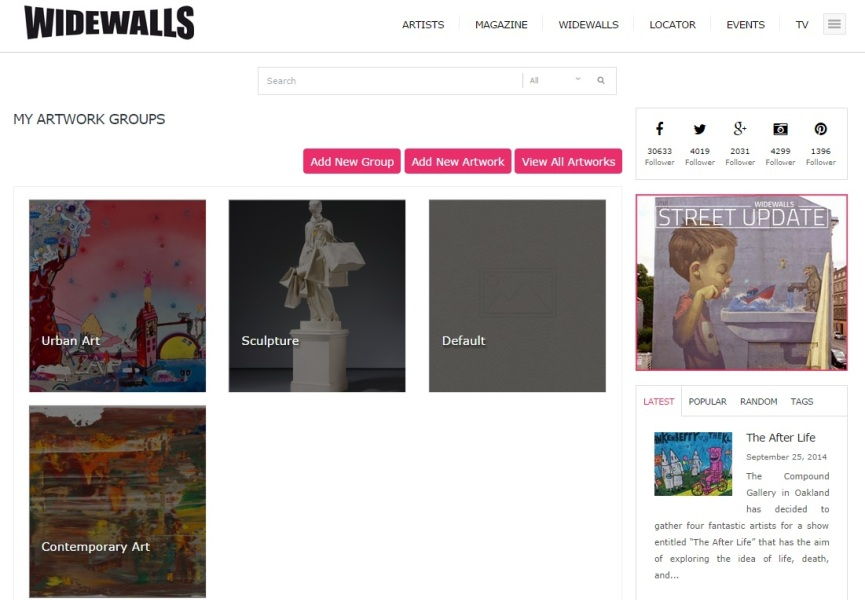 Dashboard – Make Widewalls Your Own
The entrance to the Urban and Contemporary Art scene is available as soon as you find yourself on the main interface of your profile at Widewalls. My Dashboard allows you to customize the form and content of news feeds, various updates and the nature of your interests – all with the goal to enhance the experience of the vastness of arenas such as Performance Art, Urban Art, Street Art, Graffiti and all those extraordinary hybrids we have come to adore when it comes to contemporary art. Through such features as My Interests option, there is a possibility to use keyword which will automatically update your Dashboard with artists, news, events, and other information you find to be most interesting. Be sure to create your profile as soon as possible and make Widewalls your own! Welcome to the community!