Fellow journalists and editors, rejoice because you might end up being head of a major fair! Myrna Ayad, an independent arts writer and consultant will join the senior management team of Art Dubai as Fair Director, it was announced today. She is to fill in the shoes of Antonia Carver, who spent six years at the position and who will now become the first appointed director of Art Jameel, a corporation business from Saudi Arabia with an outpost in Dubai. Myrna Ayad is the latest editor and writer to become involved with art fairs: in 2012, a former journalist for The Art Newspaper, New York Magazine, and ARTNews Marc Spieler was pinned to direct Art Basel, while artnet's Benjamin Genocchio took over at New York's Armory Show in late 2015.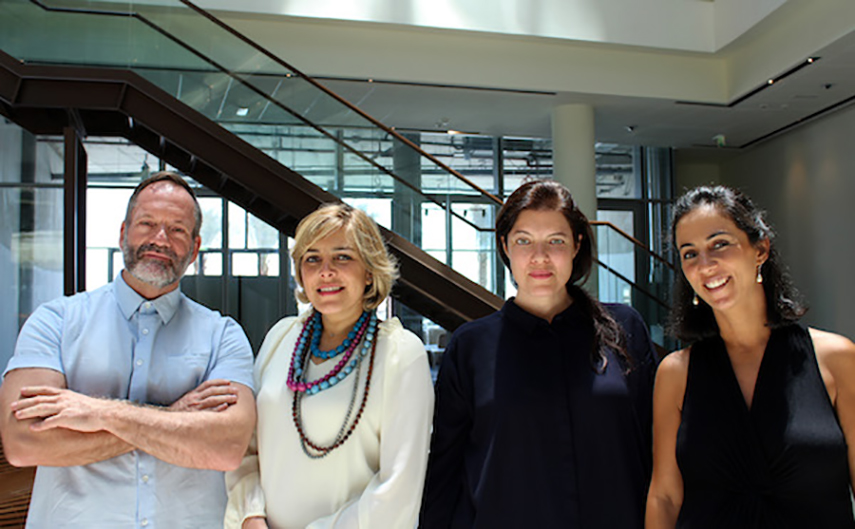 Who is Myrna Ayad ?
A contributor for some of the major art publications out there, Myrna Ayad is an independent writer born in Beirut, Lebanon in 1977. For the past three decades, she's been living in the United Arab Emirates, where she is working as an editor and consultant. She studied at the American University in Dubai and obtained her certificate from Sotheby's Institute of Art. Myrna Ayad was a senior editor of many publications and journals, including The Buzz, and was working for Canvas, a magazine dedicated to art and culture from the Middle East and Arab world. Today she is a freelance contributor to The New York Times, ArtForum, Artsy and The National, among others.
For Art Dubai, Myrna Ayad will strengthen the relationship with collectors, institutions, and partners, according to the statement released by "the world's most global art fair." "I'm overjoyed to be joining Art Dubai which - thanks to the ambitions of Antonia [Carver] and the team - has become the world's foremost platform for the art communities of the Middle East and South Asia. Having attended and worked with the fair since 2007, I'm excited by the opportunity to work with the team to build on this success," said Myrna Ayad about her new adventure.
Video - Thomas Crown List from Art Dubai 2012 by Myrna Ayad
Art Dubai - Ten Years and Counting
Celebrating a decade of existence, the 2016 edition of Art Dubai brought together more than 500 artists represented by 94 galleries from 40 countries, for a remarkable showcase of artworks in every medium and price range. Having established itself as one of the most important fairs on a global scale, Art Dubai also grants significant contributions to the tourism of this UAE city; the 2015 edition brought a total of $35 million to the local economy through 25,000 visitors, many of whom were from outside Dubai and came to the city for the purpose of visiting the fair. Under Myrna Ayad, the fair will continue to support local communities and institutions from the Middle East, Africa and South Asia, in partnership with the Dubai Culture and Arts Authority and with support from Dubai Design District.
What does the future hold for Art Dubai under Myrna Ayad? Share your opinions on our Facebook page!
Featured image: Myrna Ayad. Photo by Abbi Kemp. Courtesy Art Dubai. All images used for illustrative purposes only.