The week upon us, for every art enthusiast, collector and artist, is one of the most exciting periods of the year. In one day, Miami will become the center of cultural happenings in the world, a place where everyone in the art world, as well as those who are yet to become big names, are gathered around the same idea – promotion of quality contemporary art. Miami Art Week is one of the most important events of the year during which more than twenty art fairs are happening at the same time, positioned in the area between Miami's Wynwood Art District, Downtown Miami and Miami Beach. As part of the Miami Beach Art Fairs, attendees will get the chance to visit nine highly popular and exciting art fairs, all of which present different approaches to contemporary art and promote it in their own, unique way. Starting on December 4th, as opposed to other art fairs exhibiting some of the most famous names in contemporary art today, NADA Art Fair focuses on the cultivation, support and promotion of new voices in art. Returning for the 12th time this year, the venue will, after several years of pause, take place at the historic Deauville Beach Resort. Being held alongside Art Basel Miami Beach, The New Art Dealers Alliance (NADA) is recognized as a necessary ingredient to the art week and with exhibitors representing 35 cities from 18 different countries, including 37 international galleries with 16 first-time-exhibitors, NADA Art Fair will gather the world's youngest and strongest art galleries. Widewalls gives you a detailed list of exhibiting galleries, artists whose works you cannot miss, as well as our suggestions for the best art purchase.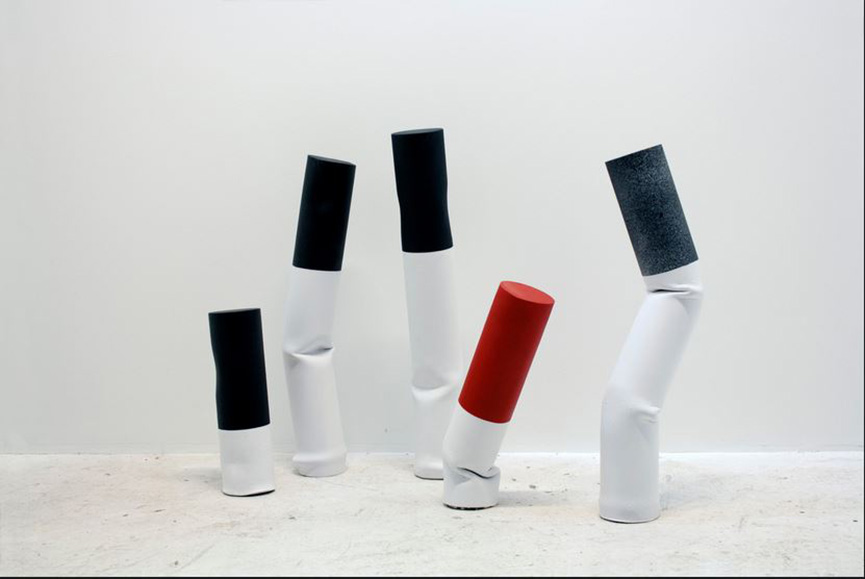 Must-See Exhibitors at NADA 2014
For its 12th edition, NADA Art Fair gathered more than 90 exhibitors with a little over 40 from New York, and including 36 international galleries, along with 15 exhibitors that are new to the fair. We chose some of the most exciting new galleries that will display works by artists who are right now paving their way to the top and if you're into discovering new talents and getting to know new trends in contemporary art, this is the place to be. A Toronto based gallery COOPER COLE is famous for their support of young, emerging artists and as such, the gallery will be bringing to Miami artworks by some of their most talented beginners like Vanessa Maltese, Jesse Harris and Sara Cwynar. As they stated on their official website, New York gallery The Hole aims to show the world its future big art stars and for the 2014 edition of NADA they decided to introduce us to the works of five amazing names - Matthew Stone, KATSU, Gabriel Pionkowski, Kasper Sonne and Evan Robarts. Coming all the way from Tokyo, Japan, after only eight years since their opening, MISAKO & ROSEN managed to assemble a fantastic group of young, hard-working artists waiting for their moment to take over the world art scene. Presenting the works by Daan van Golden, Richard Aldrich, Erika Verzutti, Kaoru Arima, Shimon Minamikawa, Yui Yaegashi, Ken Kagami and Josh Brand the gallery covers and supports every form of art – from paintings and sculptures to installations and urban art. Also, don't forget to stop by the Locust Projects booth, as well as the ones hosted by Nicelle Beauchene Gallery, Lisa Cooley, Derek Eller Gallery and many more.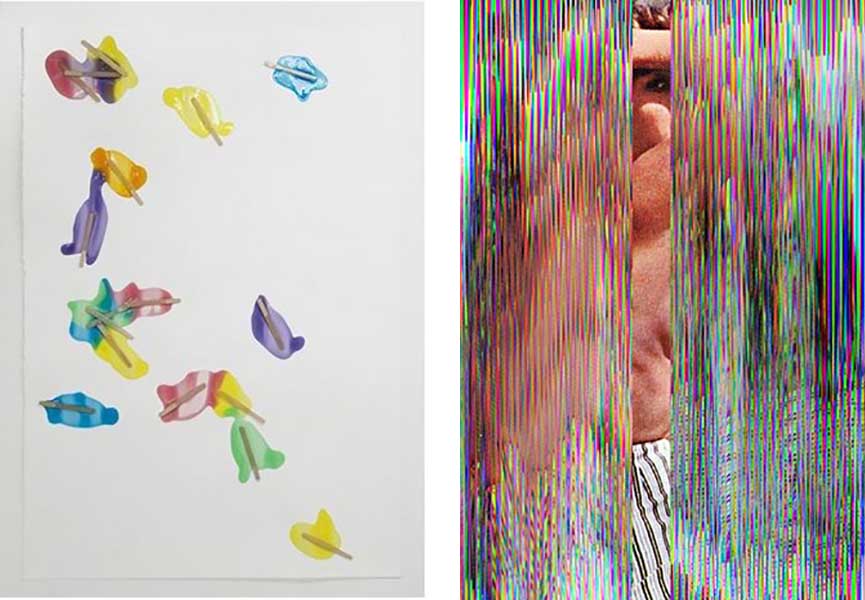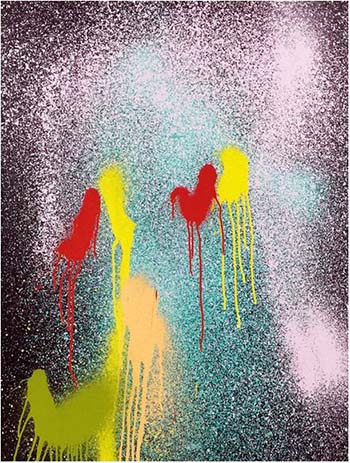 Introducing New Talents
Shane Campbell Gallery has artworks by one of their biggest stars, painter Zak Prekop. The American artist deftly combines distinct shapes and forms with intentional randomness in his fluid abstract canvases. Having a casual, off-hand aesthetic, he makes challenging paintings that are like hints or traces - they look visually confused and deceptively thin. Receiver of many awards, Prekop is definitely one to watch at NADA 2014. Other names represented at the Shane Campbell Gallery booth are Lisa Williamson, Amanda Ross-Ho, Anthony Pearson, William J. O'Brien, Suzanne McClelland, Tony Lewis, Mimi Lauter, Ann Craven, Margarete Jakschik, Paul Cowan, Chris Bradley and Alma Allen. As mentioned before, The Hole Gallery concentrates its focus to young, rising art stars and KATSU is one of them. Known to some as a vandal while to others as a great graffiti artist, the American artist is best known for "KATSU" tags as well as his single stroke skull icon. Within the graffiti world, KATSU is often considered an oddity for conceptually blending vandalism with commercialism and technology.  As a result of this, his work includes traditional graffiti, digital media and conceptual artwork. If this isn't enough, stop by the Adams and Ollman booth and check out artworks by Ellen Lesperance, Joseph Yoakum and Eugene Von Bruenchenhein, or the Rod Bianco Gallery's new star Bjarne Melgaard whose concept drawings of a mobile dwelling could be installed on the planet Mars.
Support Emerging Artists!
Is there a better feeling when you realize that many years ago you were among the first ones who notices the talent and technique of then a rising artists and now an established art star? If you want to support these young creators, NADA Art Fair gives you the opportunity to buy their pieces for reasonable prices. Ranging from $100 to over $50,000, one can purchase an affordable art piece. For example, Korakrit Arunanondchai's piece entitled For Araya, cc: Jeff Koons, 2014 is available for only $100. Of course, the ones with the deeper pockets can find something for them as well.
Miami Art Week is just around the corner and you don't want to miss out on anything! Sign up for My Widewalls for free, and get all the information about your favorite artists and galleries!