For a very long time, the nude human body was a taboo. The appreciation of the fleshy, voluptuous and sexually liberated bodies was an often motif in visual arts, yet it was reserved only for the representations of mythical divinities and heroes. That kind of decorum prescribed by the Church reflected on models of socially acceptable behavior, so even artists interested in another side of human behavior and feelings such as lust, longing, and all the possible expressions of bodily delights, had to produce the works more or less in secrecy.
That largely changed with the secularization of a large number of societies during the 19th century, and the revitalization of the Antique heritage; the nude depictions became embraced by the academia. Simultaneously, modern artists who resisted the representational canons started depicting nudes mostly of socially marginalized people, so it is not wrong to say that nudes became a tool for articulating the domains of the human body such as identity, sexuality, and gender. However, it wasn't until the post-war period that even celebrities started posing for the artists enforced by a new zeitgeist, especially of the 1960s Summer of Love and hippie culture and, a decade later, the appearance of the feminist and LGBTQ movements.
To cut a long story short and in order to honor the magnificent nudes of over eighty people coming from different professions (rock stars, fashion models, sportsman, artists, actors, writers, philosophers etc.), Newcastle-based Laing Art Gallery decided to organize an extensive exhibition titled Exposed: The Naked Portrait.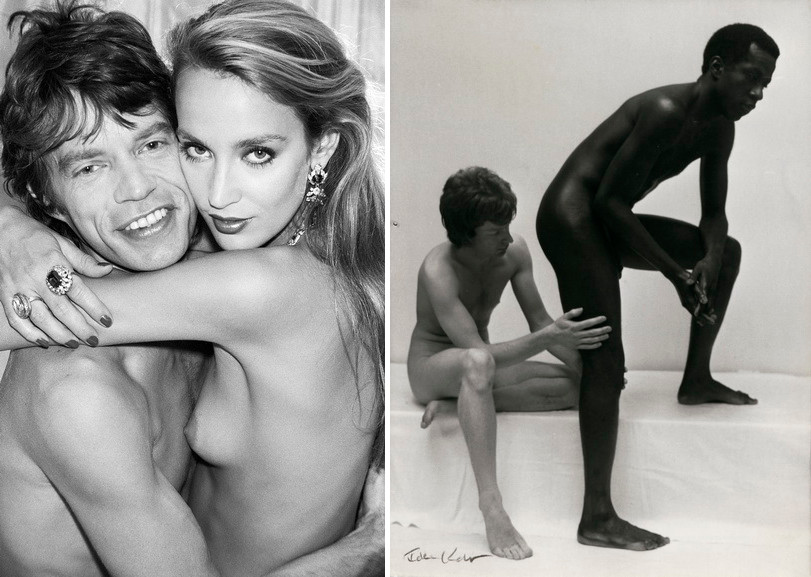 The Exhibition Concept
The exhibition curator Amy Barker wanted to explore what it means to be exposed, looking from both historical and contemporary social media perspective. Furthermore, by making a distinction between the naked and the nude, she wants to articulate the status of corporeality by exploring an array of possible associations which come from a sight of a naked body whether it reflects vulnerability or self-esteem. Barker emphasized her selection:
All of the images in 'Exposed' are naked portraits rather than depictions of the nude. This is due to their focus on particular individuals. There are numerous reasons for artists to create naked portraits and for sitters to pose for them. Freed from the social and cultural markers of clothing, naked portraits explore various expressive and formal questions. The portraits in this display show that naked portraits can be flattering or honest, seductive or shocking, vulnerable or liberating.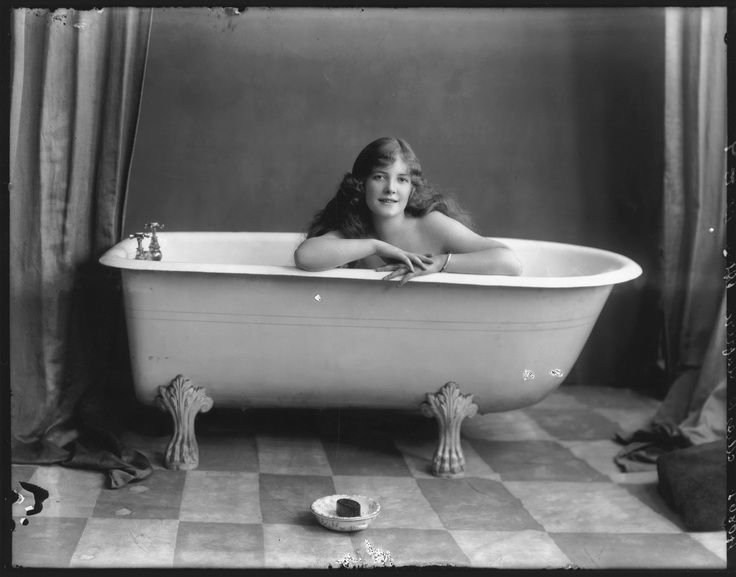 The Showcase Highlights
The Laing Art Gallery installment is conducted of photographs, paintings, drawings, prints and film from the National Portrait Gallery Collection. Although the works differ in approaches and styles, what they share the same are considerations of gender roles, sexuality and an array of body shapes and forms.
Among the highlights are the photographs which deal with other types of bodies – the ones to be laughed at, the obese, funny, clownish and unattractive. Such is a portrait of a celebrated British comedian Johnny Vegas practically reenacting the famous and heavily pregnant Demi Moore for Vanity Fair cover shot by Annie Leibovitz. On display is also a photograph by Lewis Morley of Barry Humphries as Dame Edna Everage shot in 1982; it is an homage to the photographer's celebrated portrait of Christine Keeler sitting naked.
There are also photographs of socially marginalized or rebellious bodies, so to speak. Such is a shot by Pennie Smith of the pioneering post-punk band The Slits, which shows the lead singer Ari Up hanging from a tree branch, semi-naked and covered with mud. Along with it, on display is a controversial image of UK's famous new wave band Bow Wow Wow used as the cover of their debut album which reenacts Manet's Le Déjeneur Sur L'Herbe (with the then-teenaged singer Annabella Lwin naked).
On the other hand, there are depictions of idealized bodies of athletes such as a portrait of Jacqui Agyepong made by Alastair Morrison in 1996. This work operates as a powerful appreciation of strong and colored woman.
The exhibition features portraits of artists such as Gilbert & George, Tracey Emin, Sarah Lucas, Lucian Freud and Sir Antony Gormley are on display, as well as works by David Hockney, Annie Leibovitz, Linda McCartney, Robert Mapplethorpe, Lord Snowdon, David Bailey, Mario Testino, Cecil Beaton and Norman Parkinson representing famous sitters.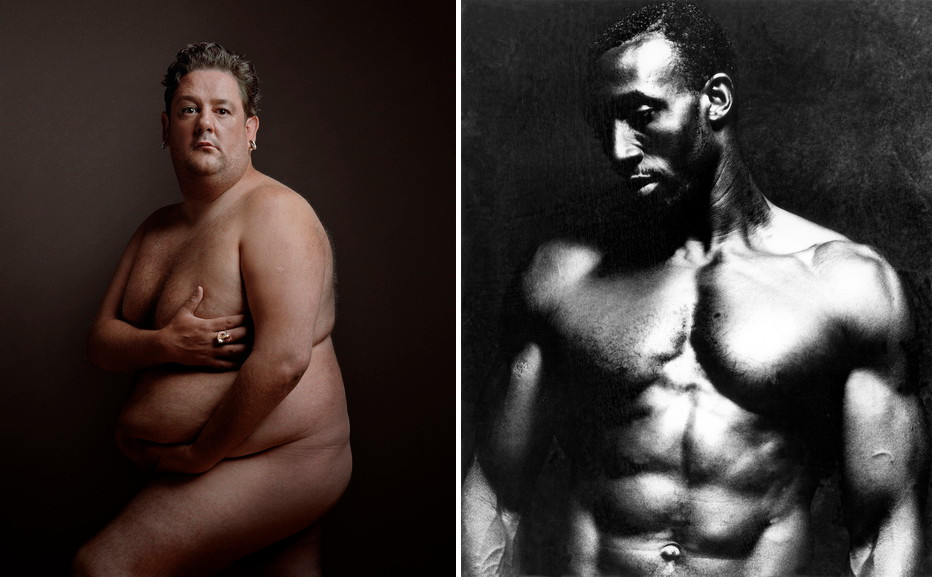 The Naked Portrait at Laing Art Gallery
This exhibition shows how powerful the genre of portraiture can be since it reveals not only bodily characteristics of a certain celebrity, rather it reveals the psychological ones as well. The communication between the works themselves provides a very good insight in a number of exciting collaborations which happened between the artists and people from other fields.
It is important to underline that this exhibition is jointly organized by the National Portrait Gallery and the Laing Art Gallery. Along with the mentioned installment of nudes, on display are clothed portraits drawn from the collections of the Laing Art Gallery and Hatton Gallery such as the works by Sir Joshua Reynolds, Allan Ramsay, and several other authors.
Exposed: The Naked Portrait will be on display at Laing Art Gallery in Newcastle until 3 March 2019.
Featured image: Patrick Procktor - Joe Orton, 1967. Pen and ink © National Portrait Gallery, London. All images courtesy Laing Art Gallery.