The art world throughout the 1960s was changing rapidly and the emergence of new media was inseparable from the latest technologic advancements. In 1965 video art was born as a medium primarily based on immediacy enabled by the equipment's ability to produce feedback and playback.
The event that prompted the birth of video art took place that same year in New York City, when the Korean-born artist Nam June Paik recorded a traffic jam caused by Pope Paul's V visit to New York with his newly purchased Sony Portapak (the first mobile video recording set), and projected the footage a few hours later at Café a Go-Go in Greenwich Village.
Since then, Nam June Paik's work employed efforts to articulate a new visual paradigm caused by the appearance of television, broadcasting systems, computers and robotics through his impeccable large-scale installations, single-channel videos, and performances.
This artist is considered the leading post-war avant-garde artist and definitely one of the most influential art figures of the second half of the 20th century. His radical practice shows enormous efforts to surpass the given constraints of the media and the genres in order to create challenging works that tackle various themes related to our relationship with technology.
Therefore, it is not surprising that at Tate Modern there is now a grand exhibition featuring over two hundred multimedia works by Nam June Paik.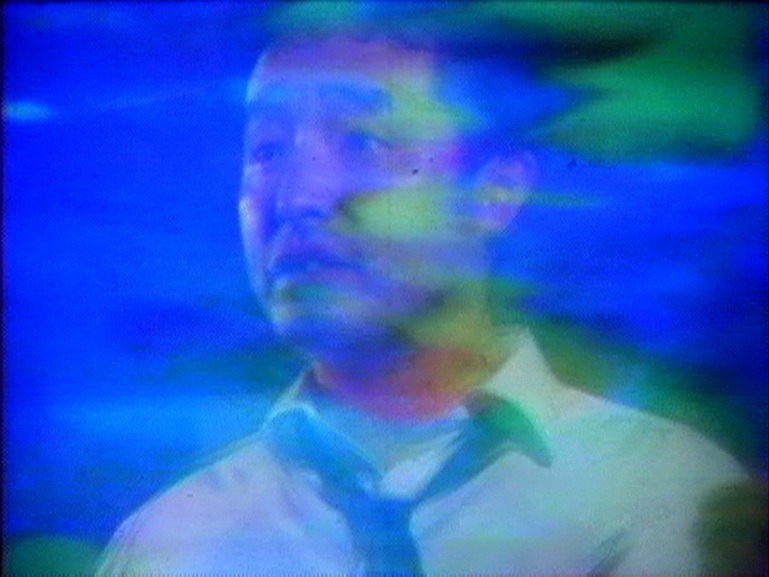 The First Nam June Paik Survey in the UK
Nam June Paik's family fled from their native country due to the Korean War in the 1950s. After settling in Japan, the artist started attending the University of Tokyo where he received a BA in aesthetics in 1956 (with a thesis on the renowned composer of atonal music Arnold Schoenberg). Paik then moved to Germany to study music at the Munich University, where he met the composers Karlheinz Stockhausen and John Cage as well as Joseph Beuys, Wolf Vostell, and the founder of the Fluxus movement, George Maciunas. In 1962 he became a member of the iconic Neo-avant-garde movement, while just one year later his first major exhibition titled Exposition of Music – Electronic Television took place in a gallery run by architect Rolf Jährling.
Paik started constructing an interdisciplinary practice based on participation and collaboration. The artist was exploring the importance of mass media and new technologies, and he even anticipated the appearance of the Internet (indicated by the phrase electronic superhighway).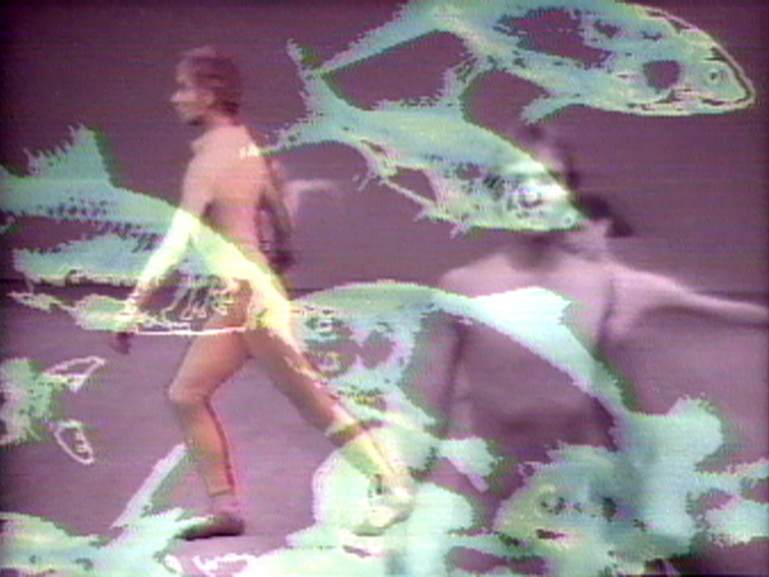 The Works
The exhibition will start with the iconic large scale installation called TV Garden 1974/2002 that explores the (growing) tension between the natural and the artificial worlds. On display will also be Paik's first robot piece Robot K-456 made in 1964 alongside four of his pioneering satellite videos from the 1980s featuring pop icons such as Laurie Anderson, Peter Gabriel, Lou Reed, and David Bowie.
Nam June Paik's major creative collaborationswith celebrated composer John Cage, choreographer Merce Cunningham and artist Joseph Beuys will be of special considerations with several works to be on view, as well as the artist's collaboration with cellist Charlotte Moorman. The two conducted few iconic performances such as TV Cello from 1971 and TV Bra for Living Sculpture from 1969 thatencompassed Paik's television sculptures, elaborate costumes and props, and employed humor and social critique. Video footage of these performances will be displayed alongside the photographs of the same.
The mentioned Paik's first solo exhibition Exposition of Music - Electronic Television will be partly re-staged, meaning that musical instruments and prepared pianos will be accompanied by a few examples of the artist's pioneering manipulated televisions and live broadcast interventions.
On display will also be the artist's works based on his fascination with Zen, Taoism and Buddhist philosophies expressed through the works such as TV Buddha (1974) and One Candle (1989).
The installment will close with the impressive installation titled Sistine Chapel, made in 1993 and recreated especially for this occasion.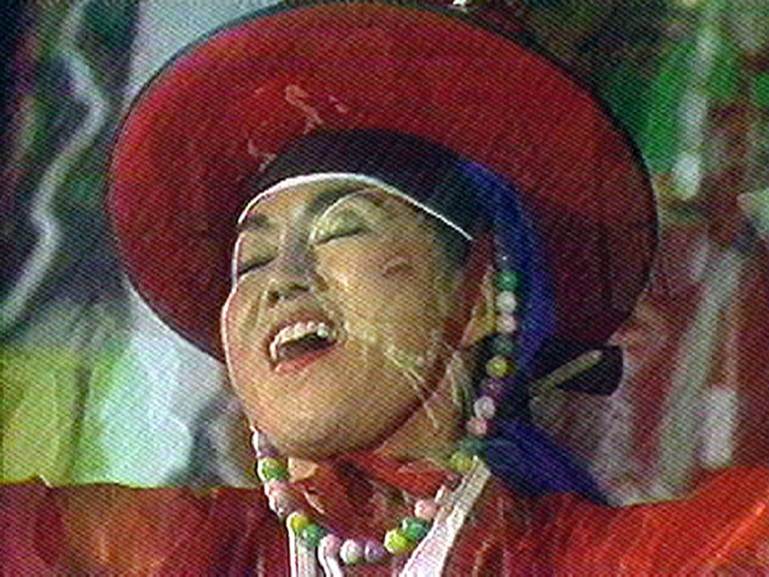 Nam June Paik at Tate Modern
This will certainly be an important show honoring Paik as a one-of-a-kind creative mind who changed the way we think and use technology.
The exhibition is curated by a team consisting of Dr. Sook-Kyung Lee (Senior Tate Curator), Rudolf Frieling (Curator of Media Arts, San Francisco Museum of Modern Art), Valentina Ravaglia (Tate) and Andrea Nitsche-Krupp (SFMOMA). A rich catalog from Tate Publishing as well as a dense discursive program will follow the exhibition in order to emphasize and articulate different aspects of Paik's several-decades-long groundbreaking practice.
Nam June Paik will be on view at Tate Modern in London from 17 October 2019 until 9 February 2020. Afterwards, the exhibition will travel to the San Francisco Museum of Modern Art and other venues in the United States of America, the Netherlands, and Singapore.
Featured images: Nam June Paik - Self-Portrait, 2005. Single channel video installation with 10'' LCD colour monitor, 349 x 463 x 495mm. San Francisco Museum of Modern Art, Phyllis C. Wattis Fund for Major Accessions. Photo: Katherine Du Tiel; TV Garden 1974-1977 (2002). Single-channel video installation with live plants and color television monitors; color, sound. Courtesy Kunstsammlung Nordrhein-Westfalen, Dusseldorf. All images courtesy Tate Modern.