Spanning the early Fluxus activity to final autobiographical pieces, the selection of Nam June Paik work exhibited at SFMoMA under the title In Character, is an overview of the artist's playful vocabulary that overcomes artistic media and boundaries of categories. The exhibition will explore the Nam June Paik's career through the prism of his friendships with artists such as John Cage, Joseph Beuys, and Charlotte Moorman, and is an occasion for the celebration of major gifts and acquisitions from the Hakuta family. Along with the wide array of ephemera, the exhibition will showcase Paik's drawings, other works on paper, late video and sculpture works, as well as pieces that have not been exhibited before.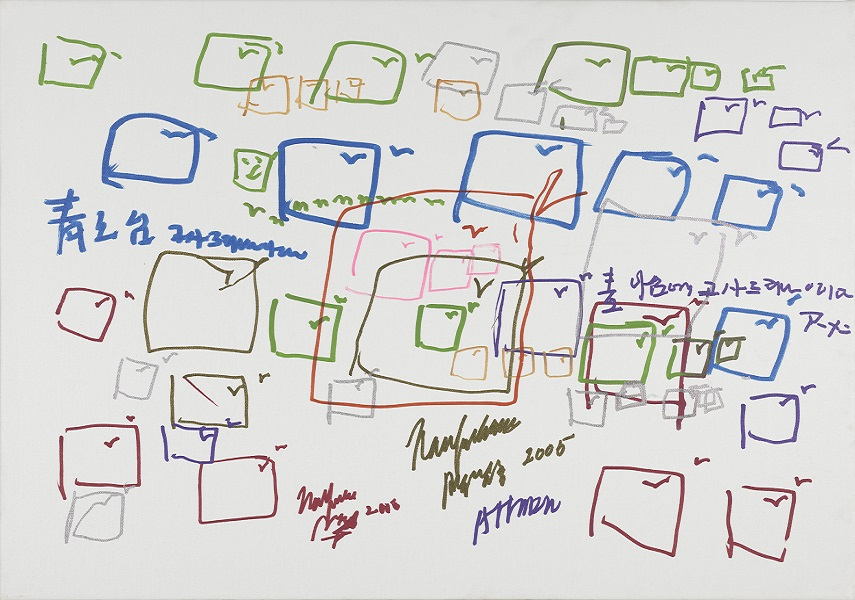 A Pioneer of Video Art
Nam June Paik is considered the pioneer of video art and has been known for bridging the gap between different art media, as well as the crossing of cultural boundaries between the East and the West. He was friends with the composer John Cage, and a memeber of the Neo-Dada movement known as Fluxus. He was also a friend of the Fluxus' founder George Maciunas, and the artist Joseph Beuys, with whom he sometimes collaborated. Besides them, he also established a network of peers, all of which later became a part of a global network of collaborators. Among his groundbreaking collaborative pieces is Paik-Abe Video Synthesizer, developed with Shuya Abe, a Japanese engineer. At the time, the synthesizer was considered a radical new tool for creation of moving electronic images. He mixed different sources in his videotapes, from television commercials, to films by the American experimental filmmaker Stan Vanderbeek and Jonas Mekas. Paik's videotapes over time got incorporated into more complex pieces, such as installations, and sculptures. He adapted visual tropes from the places where he lived, calling his works "video compost", due to their complexity of references.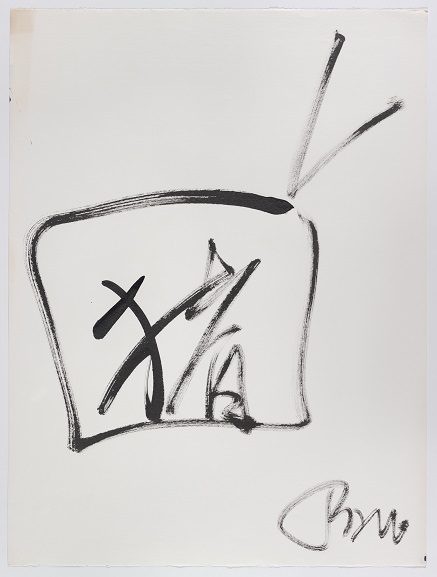 Nam June Paik Work – A Transformation of Audio and Television Technology
Always striving to emancipate the viewer from the one-way communication, Nam June Paik transformed audio and television technology in his performance works. He desired to change the way art is consumed through the transformation of shared experiences and expressions, which would eventually lead, in his belief, to a creation of new community. His transformative creativity found in color, sounds, and electronic music pertinent to video and television, the means which would help him to exit the circle of industrial production and distribution of arts, deemed by him not adequate for the changing media world of the late 20th century.
Nam June Paik - Video Flag
In Character at SFMoMA
The exhibition In Conversation is another step that brings closer the work of Nam June Paik to the audiences. Born in Seoul in 1932, Paik died in Miami, Florida, in 2006. Today, he is considered to be a Korean American artist, because of his personal and professional ties with the U.S. The showcase of Nam June Paik's works at SFMoMA in San Francisco, USA, is realized with the help from the Hakuta Family Nam June Paik Conservation Endowed Fund. In Conversation opens on June 3rd, 2017, and will be on view through January 1st, 2018 on the second floor of the museum.
Featured image: Nam June Paik - Self-Portrait, 2005. San Francisco Museum of Modern Art, Phyllis C. Wattis Fund for Major Accessions © Estate of Nam June Paik. Photo Katherine Du Tiel. All images courtesy of SFMoMA.