The work of Nancy Fouts is weird and wonderful. The Seattle-born and London-based artist is still celebrated for his distinctive sculptures, where she reconfigured everyday objects and ephemera with characteristically playful and provocative humor. Collecting found objects, she created visual poetry from unexpected combinations, modifications or wordplay.
Fouts sadly passed away in April 2019 and her career will be celebrated in the retrospective soon coming to Hang-Up Gallery in London. Titled Fags, Birds and a Couple of Guns, the exhibition brings together a fabulous collection of her artworks from past to present in a suitably weird and eclectic array. Cathryn Wright, Executor of Nancy's estate, commented:
This will be the first major show of her works since her death last year and we are delighted to be working with Hang-Up Gallery for what will certainly be a fitting tribute to an extraordinary woman.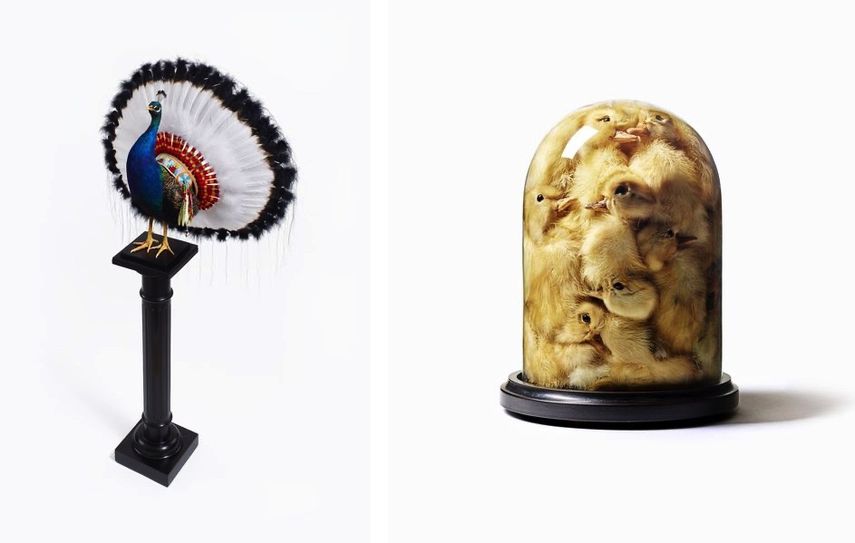 The Practice of Nancy Fouts
The unique works of Nancy Fouts combine seemingly disconnected items, religious artifacts, creatures and symbols into bizarre juxtapositions of the everyday, wickedly funny taxidermy sculptures, and even a surreal twist of the Old Master paintings. She had an innovative approach to gleaning ideas from everyday life, describing it as "beachcombing".
Experimenting with materials and techniques, her practice often included traditional processes and improvised methods of motorization and taxidermy. Making objects come to life, Fouts accumulated an inventive and immersive personal world that challenged conventional systems and categories of symbolic meaning.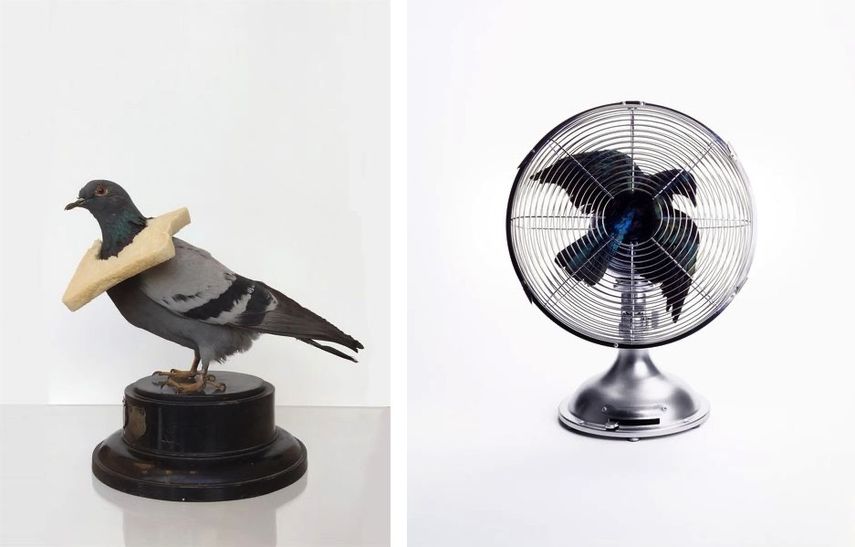 The Retrospective
A modern-day surrealist, Fouts created imaginative work, ranging from a breathing hot water bottle, or a sewing machine poised to mimic the performance of a record turntable. The upcoming retrospective will bring together works spanning several decades, including some of her best-loved sculptures and framed works alongside unseen pieces from her converted vicarage home and studio space in Camden.
Curator James Putnam, who worked closely with the artist, explained:
Her deliciously infectious smile and dry wit made her a magnet for artists and curators of all ages, coupled with her talent for throwing unforgettable parties at her art-filled Camden house.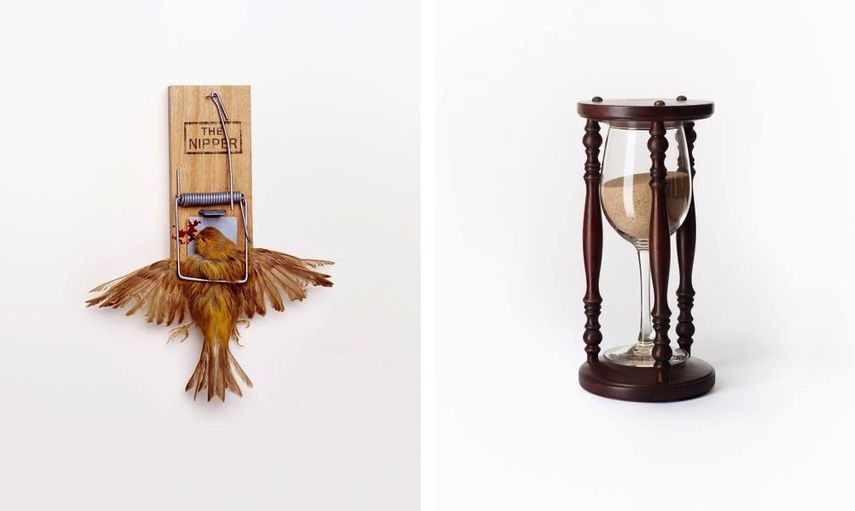 Nancy Fouts Exhibition at Hang-Up Gallery
Ben Cotton, Founder of Hang-Up Gallery, explained he instantly became both a fan and a collector of Fouts' work when he was first introduced to it ten years ago.
Her wicked sense of humor shines through in all her pieces and it's impossible not to be drawn in. It is, therefore, a real honor for me personally and the Hang-Up Gallery to have the opportunity to show her works in this retrospective.
The exhibition Fags, Birds and a Couple of Guns will be on view at Hang-Up Gallery in London from February 27th until April 24th, 2020. It will inaugurate Hang-Up's beautiful new 2000-square-feet gallery space on the Regent's Canal in Hoxton.
Featured images: Nancy Fouts - Launch. All images courtesy of Hang-Up Gallery.