In the mid-1960s, a new generation of artists that emerged brought entirely new approaches to art-making; they refused the inherited representational patterns, used unconventional media, and most importantly decided to present their ideas outside the walls of exhibition spaces.
This period saw an increasing number of female artists who embraced new tendencies such as Land art and Conceptual art, and among the most prominent ones in the American context was Nancy Holt. Highly acclaimed for her pioneering outdoor site-specific installations (Sun Tunnels being the most iconic one), concrete poems, as well as films and videos, this artist boldly explored the notion of language, communication, and interpretation.
To revisit her early works made during the late 1960s and early 1970s, Parafin is hosting Holt's solo exhibition, the second in a row, and once again reaffirm the artist's domains.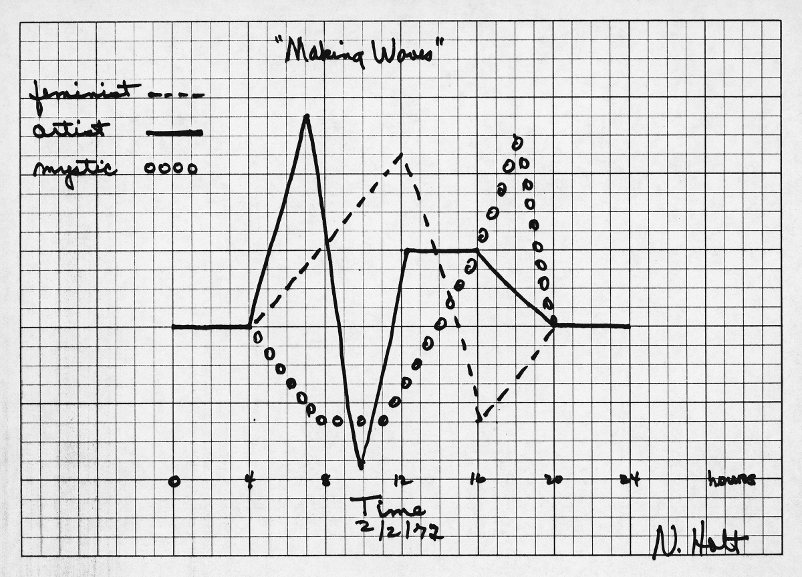 A Meaning Behind The Letter or Word
Before she started acting as an artist, Nancy Holt worked at Harper's Bazaar as an assistant literary editor. This particular experience empowered her to start writing concrete poems and text-based artworks that ultimately lead her to focus on specific phenomena such as sight, systems, and sites. Holt perceived words as separate entities which when arranged in spatial formations provide new meanings and confront the normative order.
During the 1970s, out of interest in capturing the vision and materializing words, she created the video works and collaborated with Richard Serra and Charlemagne Palestine that explored the productive potential of disruptions that occur when information is transferred from one medium to another.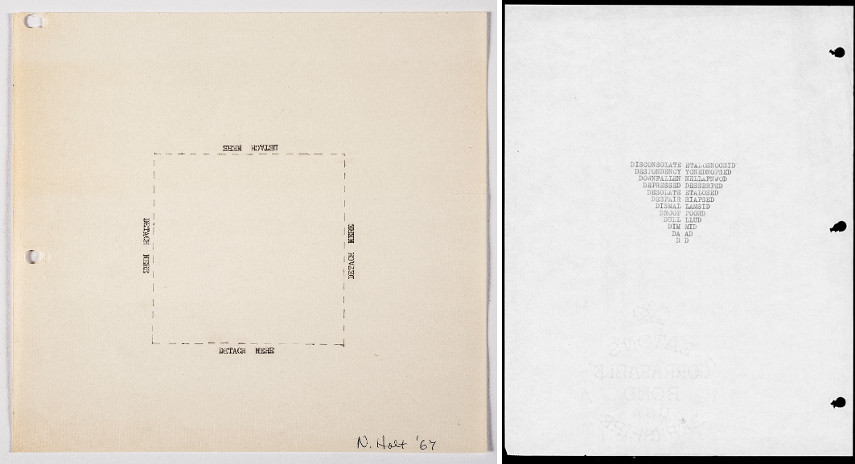 The Installment
The visitors in London will be able to see a four-channel installation called Points of View, initially made for the Clocktower Gallery in New York. Each of the monitors was positioned towards the circular windows of this iconic New York exhibition space as they project four views of Lower Manhattan seen from each window accompanied by individual soundtracks of dialogues between her peers and colleagues from the art scene (Lucy Lippard talks with Richard Serra, Liza Béar with Klaus Kertess, Carl Andre with Ruth Kligman and Bruce Boice with Tina Girouard).
On display will also be a group of photo works titled Wistman's Wood (1969) that depict the location of the first of Holt's Buried Poems (artworks dedicated to specific individuals), made for Robert Smithson in Dartmoor.
Alongside the two mentioned works and the concrete poems, the visitors will be able to see a series of conceptual photographs California Sun Signs (1972) that present various signs used to express the word sun the Holt encountered while driving through California in 1972.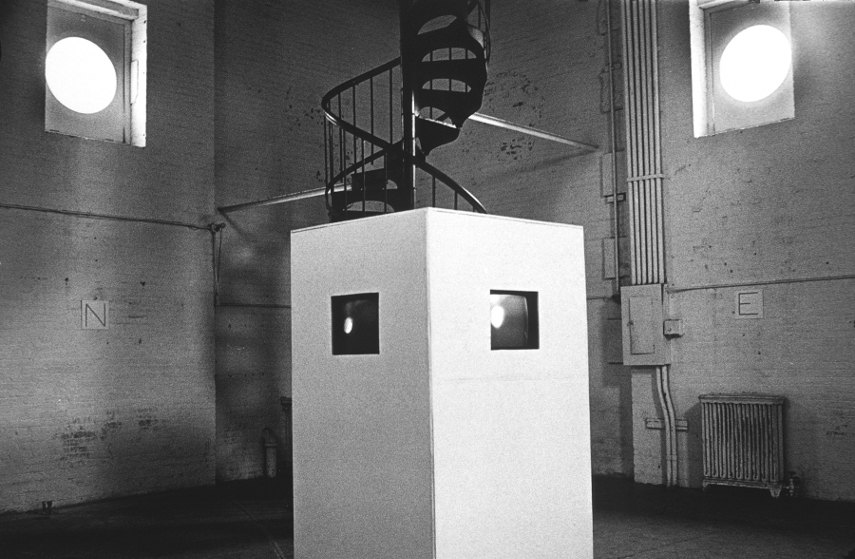 Nancy Holt at Parafin
The upcoming exhibition will unmistakably pay homage to Nancy Holt's domains, but will also mark the beginning of a new trajectory in the presentation and interpretation of her work that envelops with an ambitious exhibition at Lismore Castle Arts in Ireland, and continues with a major survey at Bildmuseet, Sweden in 2022.
Nancy Holt: Points of View will be on display at Parafin in London from 24 September until 14 November 2020.
Featured image: Nancy Holt - California Sun Signs, 1972. 18 inkjet prints on archival rag paper, printed from original 126 format transparencies; printed 2012, 38.1 × 38.1 cm each © Holt/Smithson Foundation, Licensed by VAGA at ARS, New York. All images courtesy Parafin.