The Second Wave of Feminism nurtured an array of powerful female artists who managed to tackle important aspects regarding women's role in society, and Nancy Spero was among the leading ones. Throughout her five decades-long career, she devotedly explored male dominance, political oppression and racism by using different means and initiating various public debates within the art scene and beyond; Spero paid special attention to wars and violence, as well as visions of rebirth and the cycles of life.
The upcoming exhibition at The Louisiana Museum of Modern Art in Denmark, as part of their Louisiana on Paper series, will unravel a rich drawing production made by the artist .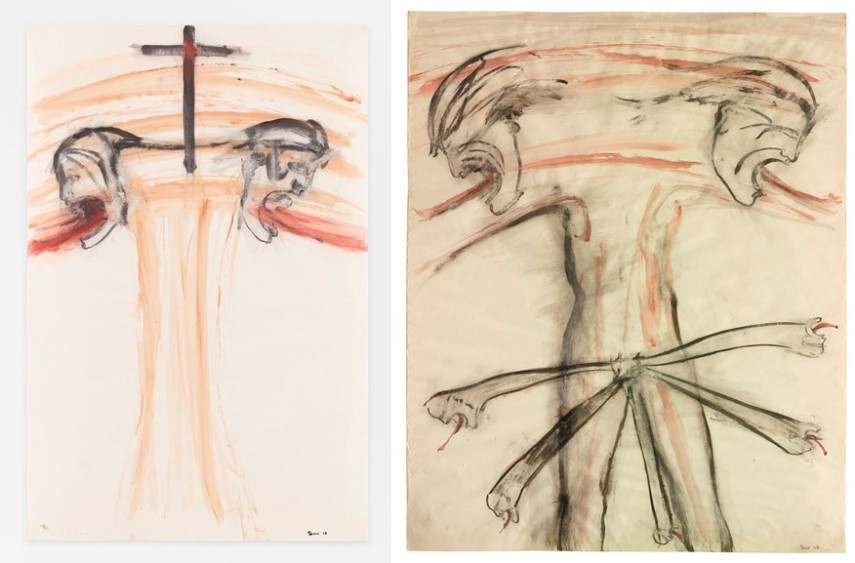 The Exhibition Context
The works of this Nancy Spero will be presented for the first time in Denmark, aiming to underline both her early socio-political decision to produce only figuration, and her later departure from painting (oil on canvas) and a sole focus on paper as a medium.
The artist came to prominence gradually after settling in New York in 1964. She felt deeply affected by the Vietnam War, and became an active member of the anti-war movement, participating in various actions and groups such as Artists and Writers Protest Against the War in Vietnam.

The Decisiveness of Spero's Practice
Spero's most prolific series exploring the war was produced in 1966-1970, and it encompasses more than one hundred works that criticize the Vietnam War. The artist was inspired much by the French actor, dramatist and theatre theorist Antonin Artaud, and this resulted in the artwork groups titled Artaud Paintings and Codex Artaud.
Just two years later, in 1972, along with five other female artists Spero opened the first all-women non-profit gallery in New York. This move made her activity more visible in the art world, turning her into a significant player; in the gallery, she showed her iconic pictorial friezes on long paper strips. Since the 1980s and until her death in 2009, she continually tackled injustice and inhumanity through her works.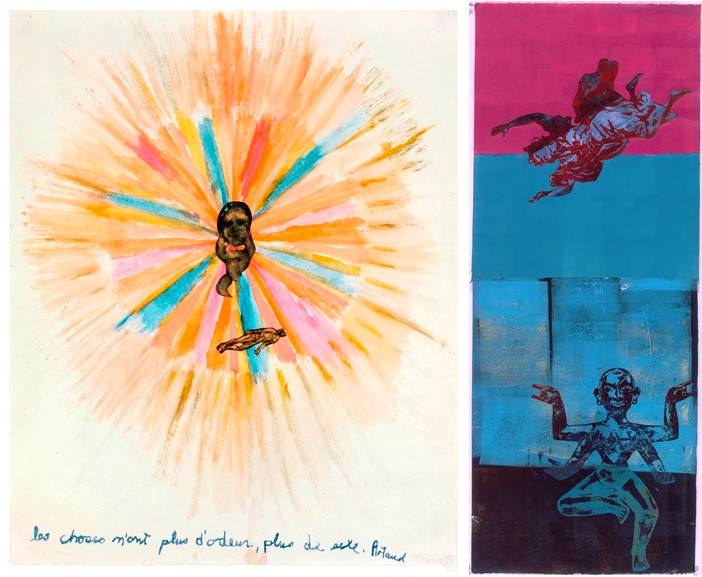 Nancy Spero at Louisiana Museum of Modern Art
The upcoming exhibition curated by Mathias Ussing Seeberg is organized jointly by Museum Folkwang, Nordiska Akvarellmuseet, Lillehammer Kunstmuseum, and Louisiana Museum of Modern Art, and it will be followed by an extensive catalog in English.
Louisiana on Paper: Nancy Spero will be on display at Louisiana Museum of Modern Art in Humlebaek from 23 January until 26 April 2020.
Featured image: Nancy Spero - Bomb, Dove and Victims, 1967. Gouache and ink on paper.The Estate of Nancy Spero, Courtesy Galerie Lelong & Co., New York © The Nancy Spero and Leon Golub Foundation of the Arts / VISDA 2019. All images courtesy The Louisiana Museum of Modern Art.