At a time when street and urban art are having a moment and are going through an evolution of methods, styles and approaches, there are artists who stick to tradition and roots. One of them is Nasty, a French graffiti maker whose distinguished pieces can be found in places where it all started like the Paris metro and street walls. Indeed, Nasty belongs to the second generation of artists in France who helped define the movement in the country, so it comes as no surprise that his works are considered to be among the most iconic ones. This talented individual will now exhibit his indoor works at Zurich's Kolly Gallery, in order to continue their remarkable quest to showcase the very best street art today has to offer.

Staying True to Street Art
Best known for his enamel signs of the Parisian subway, which he has been using for more than a decade now, Nasty graffiti artist began his career in the late 1980s. His first attempts appeared on the walls of underground tunnels, unused subway signs and train cars, and so many years later these locations are still his favorite. Nasty has always been a fan and loyal practitioner of "artistic vandalism", which turned gray streets into vivid sceneries of imagination, using a distinct lettering style and vibrant colors, like pink and purple. His fantasies in form of both vertical and horizontal throw-ups often end up covering subway plans and ceramic plates of the corridors and passageways, thus giving them a new life and spirit.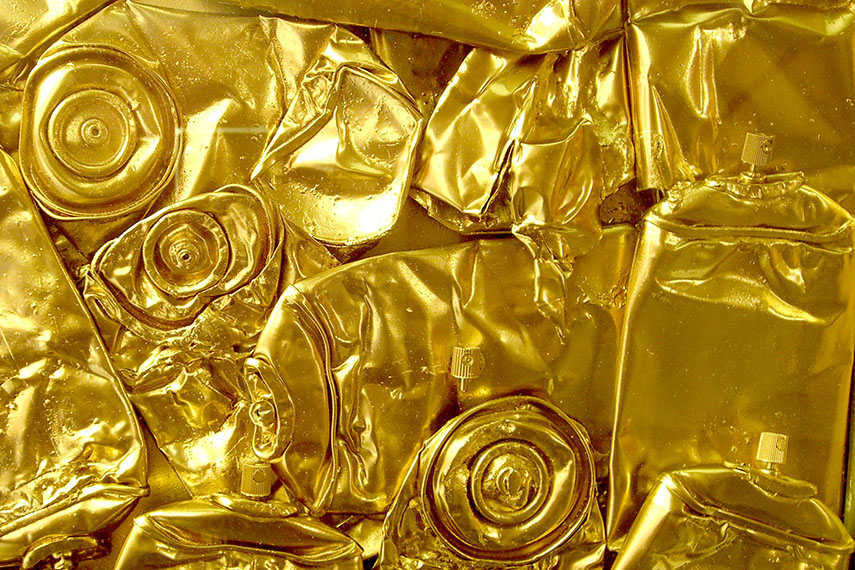 Son Of Liberty
To Nasty and graffiti artists in general, one of the most important aspects of creation is the liberty to make art and being able to freely choose all aspects in regards to a given artwork. The title of the exhibition at Kolly Gallery, Son Of Liberty, pays homage to this kind of freedom, in movement, color, style, imagination and of course interpretation, and further reaffirms the artist's longstanding dedication to graffiti as a form of expression that continues to occupy the spaces of its roots, like the metro and the streets. Nasty has never stopped using materials that are related to this context, and is still working with pressed spray cans, a kind of support common for his artworks that made him famous in urban art circles.
Nasty Graffiti at the Champs-Elysées in Paris
Nasty Graffiti Artist at Kolly Gallery
Nasty's recognizable bubbles, 3D designs and writings that usually cover subway plans and maps are among his most famous artworks and perhaps the biggest contributors to his success on the scene. Make sure you check out the evolution of his signature in Son Of Liberty, an exhibition of works by Nasty, which will be on view at Kolly Gallery in Zurich, Switzerland, between September 1st and October 1st, 2016. The opening reception is scheduled for September 1st, from 6pm on.
All images courtesy Kolly Gallery.