Described to represent the LA's 'new progressive women of the 21st-century' Natalia Fabia art is one of the featured exhibitions of November at the CHG. Corey Helford Gallery, as usual, promises to dazzle its public with some of the most innovative works and some of the most important names of today's contemporary production. It has been four years since Natalia Fabia presented her production to the public, so her exhibition Rainbeau Samsara is coming as a long awaited oeuvre Corey Helford Gallery is proud to present.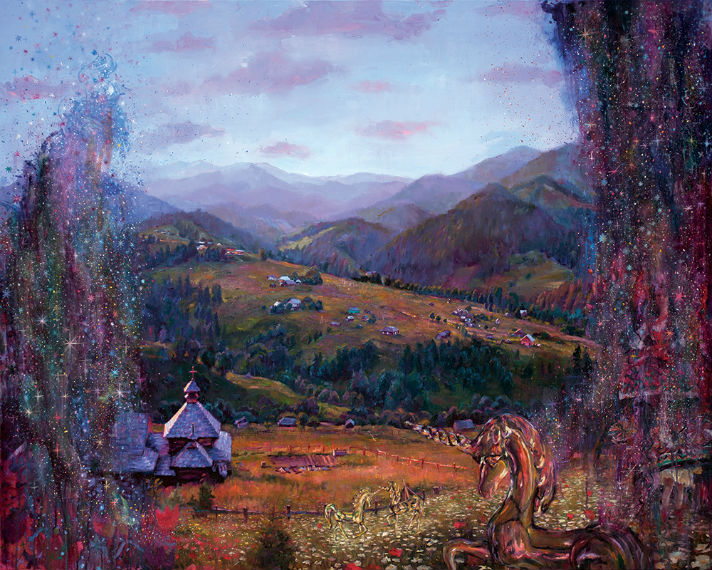 Natalia Fabia Art
Natalia Fabia's painted women stand as a symbol of the new age. Always confident, strong, and sometimes even aggressive, her painted female figures are like the independent working class of women who emerged from the Industrial Revolution, shown in a particular setting. Natalia Fabia's exhibition Rainbeau Samsara invites its audience onto a journey through a landscape of female interpretation exploring its new place in the world of art. Traveling deeper inside the soul of her muses and exploring the sequential cycles of life, known in Sanskrit as Samsara, Fabia investigates the occurring rhythms and routines felt in herself and the universe.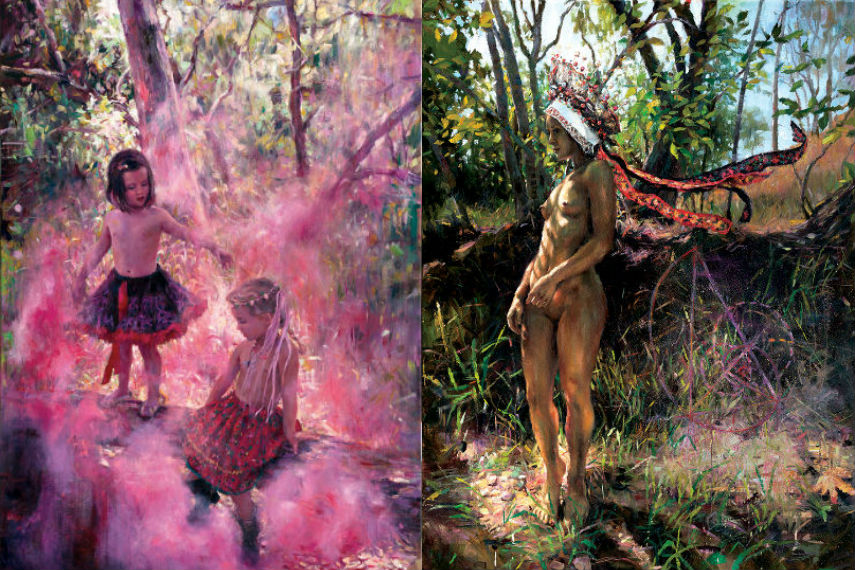 The Modern Women
Beginning in the early 2000's, Fabia has been re-inventing how we see the modern women. Referring to them as hookers, she uses the term like men use the word dude and as such helps to demystify this usually derogatory word. Her paintings are all about women and with her work Fabia celebrates her fascination with colors, sparkles, sultriness and strength. Influenced by the work of Henri de Toulouse-Lautrec, but also by punk rock, voyeurism, wild animals, and ornate interiors, the author stands at the forefront of the new expanding contemporary painting scene. Be it with her bold tattooed nudes, her jewelry line, or the Miss Hooker Beauty Pageant, Natalia Fabia daringly presents her views and images forward.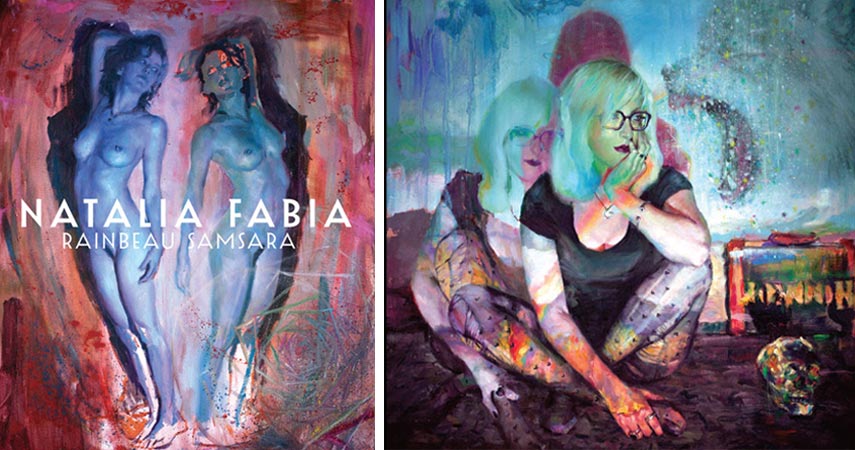 Rainbeau Samsara at the Corey Helford Gallery in LA
Primarily influenced by today's pop culture and fusions of various genres such as New Figurative Art, Pop Surrealism, Neo Pop, Graffiti, Street and Post-Graffiti, Corey Helford Gallery supports the growth of young and established authors. This month in the Main Gallery, the audience is awarded with the much-awaited works of Natalia Fabia. After four years Fabia proudly presents her new body of work and her exhibition Rainbeau Samsara. On view from November 5th, 2016 until December 10th, 2016 her painted women will offer a softer side of spirituality while at the same time reflecting the boldness we have come to know Natalia Fabia's work for. Concurrently, at the Gallery 2 works of Alessandra Maria and Lauren Marx will be on display, while the investigation into contemporary sculpture awaits at the Gallery 3 through Liz McGrath's work.
All images courtesy of Corey Helford Gallery. Featured image: Natalia Fabia – Identity, oil on canvas, detail.