Street art is not an art movement, it's a cultural phenomenon are the words of one of the greatest luminaries of urban art, Ron English. If it's a cultural phenomenon, how should it be preserved then? As a documented memory, or as a collection of source artwork, comprising the marvel of urban creativity? When perceived in such a wide context, is it better to just remove walls, sell them and keep them in museums, or should we allow for street art to remain what it essentially is - an ephemeral mirror of currents of the moment?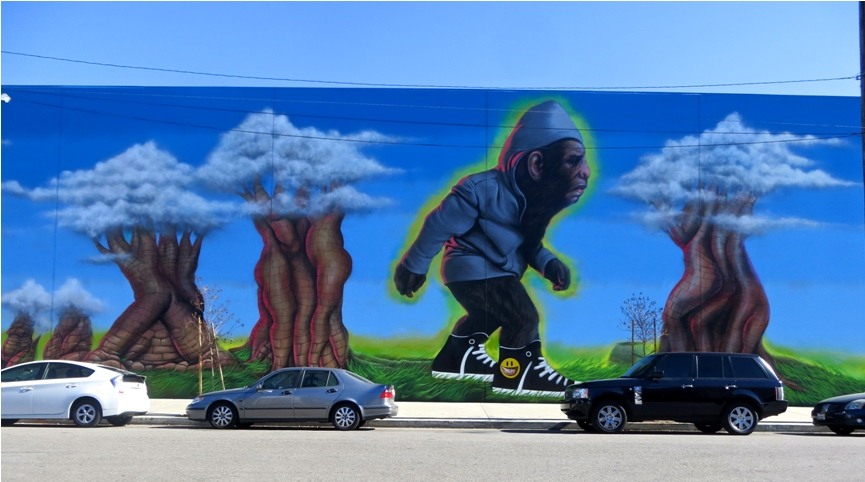 Ron English Says Let It Go!
The aforementioned English published a piece recently, decisively stating street art should not be permanent. It was not born to be permanent, and artists should come to terms with its short life. In his long and prolific career, he'd done hundreds of walls and murals, as well as countless billboard interventions. The absolute most of these street works are not in existence, but Ron English does not hold a grudge. On the contrary, he accepts the ache of watching the result of his painstaking work be destroyed, but he takes pleasure in watching the walls change as well. According to him, as long as walls keep changing, the society, or societal consciousness, keeps living.
Stealing Banksy - Will It Ever Cease?
Often, not artists are those who advocate durability of their public wall work, it's the community. It's impossible to state this, without mentioning Banksy. Banksy's street art is probably one of the most stolen, removed, and sold, even despite the artist's wishes, while the question of whether those provocative stencils lose their essential democratic nature in the process lingers unanswered. Remember Mobile lovers, recently removed and sold by a Youth Club in Bristol - Banksy's Pest Control even agreed with this, as the impoverished institution was desperate for cash. Companies keep popping out, claiming the rights to Banksy's walls, while his works on auction reach super-high prices, regardless of whether they were made in the studio or in the street.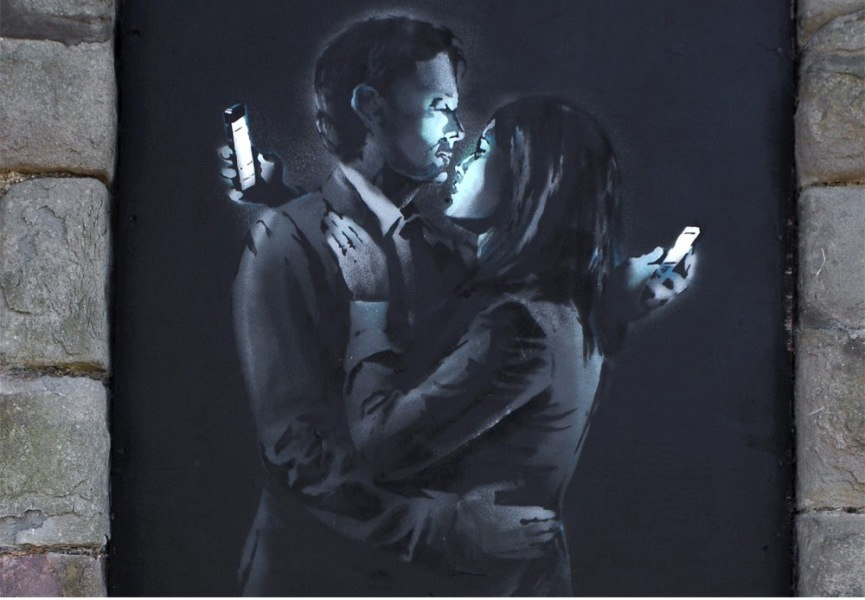 Don't Touch Our Walls
One of the more recent examples of Banksy's work maintaining the essential ephemerality is his New York month-long action happened last October named Better Out Than In. The famous artist occupied streets of NY boroughs, painting his signature stencils, calling out corporations, prejudice and air-headedness, but a lot of his wall pictures were defaced shortly after they were completed. Other than an accidental passers-by saying - oh, that's a shame, there is nothing wrong in having his graffiti being sprayed over. It's the rule of the street, the raw statement of local writers, demanding respect in their realm. It's the code.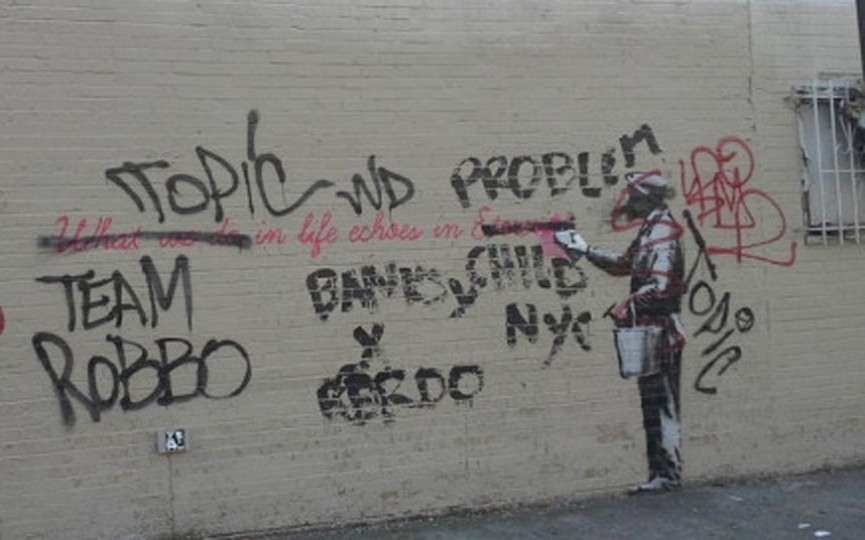 Tangible Heritage or Memory
Finally, it's difficult to judge whether street art should be kept permanent or not. Not even the generally loved graffiti complexes, such as 5 Pointz, managed to survive. Big murals are whitewashed to make way for the new ones, while kids with spray cans always seem to uncover another corner to adorn. Perhaps the future will bring a definite separation between street art and studio work, clarifying the overly-entangled situation. We shouldn't forget commissioned murals, either, who are in for a [slightly] longer life. It remains to be seen where street art is going, but we can already be sure it's not heading towards oblivion, since humans are characterized with an obsessive need to preserve their heritage. Seen in this light, maybe the removal and conservation of these supposedly ephemeral wall-pieces of our future history is not so bad after all.