Nature forced us to be adaptive in order to survive, it was a silent imperative for all living things on Earth. The ones that survived through time were too easily presumed to be the nature's finest. In the world of art, in order to be tagged as such, those rules don't apply. In art there is creativity and originality rather than adaptiveness, and those are more axioms than rules.
Such genuine pieces of art will be exhibited later this month in Shapero Modern gallery.  Pieces by Jacques Barraband, Mat Collishaw, John Gould, Damien Hirst, Walton Ford, Alex Katz, Jeff Koons, Yayoi Kusama, Maria Sibylla Merian, Polly Morgan, Edvard Munch, Marc Quinn, Pablo Picasso, Ed Ruscha, Albertus Seba, E. A. Seguy, Colin Self, Cindy Sherman, Sinke & Van Tongeren, Andy Warhol and Kristjana S Williams are subjects of exhibition, wisely entitled "Natural Selection".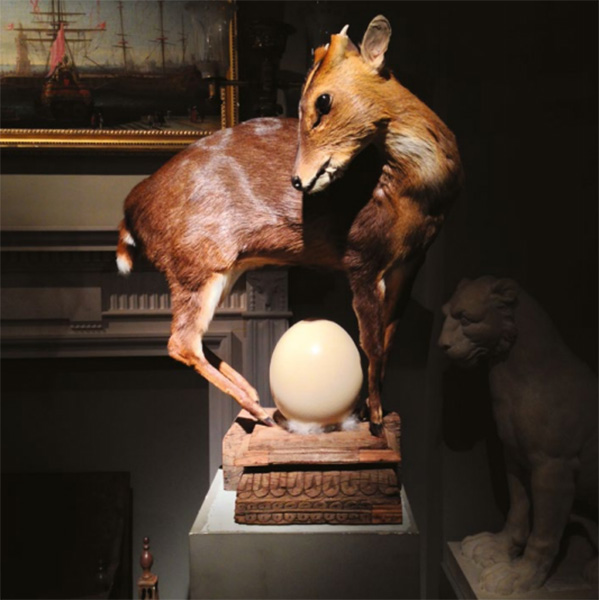 Natural Selection
"Natural Selection" gathers works of notorious artists who tried to portray the animal kingdom and its importance in the grand scheme of life. This exhibition displays nature in all its form. The biggest part of the exhibition is Warhol's collection titled "Endangered species" which ironically depicts animals that faced near extinction, like the iconic bald headed eagle, the Siberian tiger and the San Francisco silverspot.
Beside Warhol, Sinke & van Tongeren's interpretation of nature is embodied in their famous work "Snake Herladry" (2014), which depicts some of the most poisonous reptiles and snakes, such as cobra, anaconda and adder. Another work titled "Specimen Jars" depicts a lounge of lizards crawling from a row of Seventeenth Century specimen jars, while Throne (2014) presents a blue-eared pheasant, two lilac-breasted rollers and three rare European bee-eating birds arranged around a carved wooden throne.
Shapero's Modern "Natural Selection" also includes works of Jeff Koons, and his 1998  "Puppy vase", a sculpture of a grumpy dog that questions the idea of friendship between humans and animals.
Polly Morgan's taxidermy is also one of the artworks featured in the exhibition and it's one of the disturbing ones. One of the sculptures named "Sunny side up" illustrates a tiny quail chick standing in a puddle of its own blood in a shattered light bulb, its throat braced towards the severed glass, hinting at a final act of violence to free itself from an impossible situation.
Tabitha Philpott-Kent, of Shapero Modern gallery, says: "The show brings together works that capture nature in all forms. Our relationship with the animal kingdom is largely unexamined- being the dominant species it is taken for granted. As with most things, it is artists who make us see it in another way."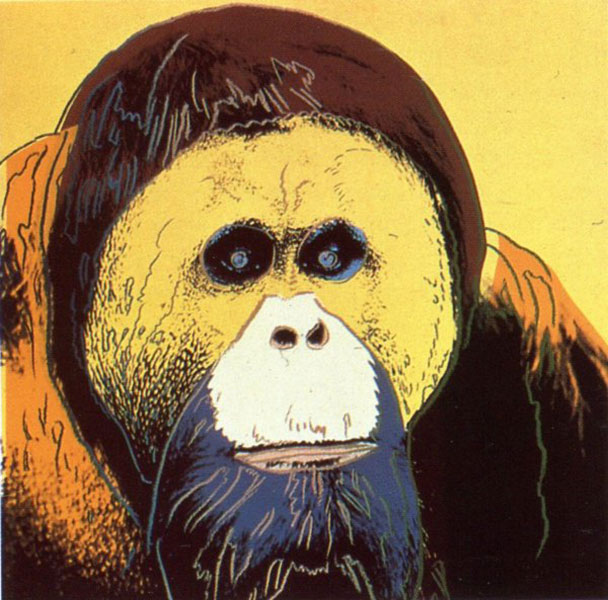 Shapero Modern Refurbished
"Natural Selection" opening is scheduled for 26th of November and will run through 18th of December at the renovated Shapero Modern Gallery Rare Books space. It was launched with help of Tabitha Philpott-Kent earlier this year and it will stage four to five exhibitions a year. Following the "Natural Selection" is taxidermy demonstration by Jaap Sinke and Ferry van Tongeren presented in Mayfair later this month.
If you want to find out more about the artist participating in this exhibition sign up for MY WIDEWALLS today!