After the memorable October Revolution in 1917, Russia changed from monarchy to the Soviet republic. This grandiose social and political shift empowered various young people, and especially artists who sincerely believed that revolution would bring social progress and betterment of the oppressed, the working class. The artistic circle dealing with propaganda and reformation of the art system included many famous names, among them also Naum Gabo.
The author of the Realist Manifesto, a key text for the Constructivist movement, believed utopia was no longer just wishful thinking, but rather a reality that was possible to achieve with the use of technology. Gabo's unique approach to art gradually made him one of the most prolific avant-garde practitioners who explored concepts such as time, space, volume and form with his kinetic experiments.
To revisit his innovative oeuvre and present it properly in the UK, Tate St Ives decided to organize a major exhibition including Gabo's sculptures, paintings, drawings, and architectural and public projects made throughout his fruitful and lasting career.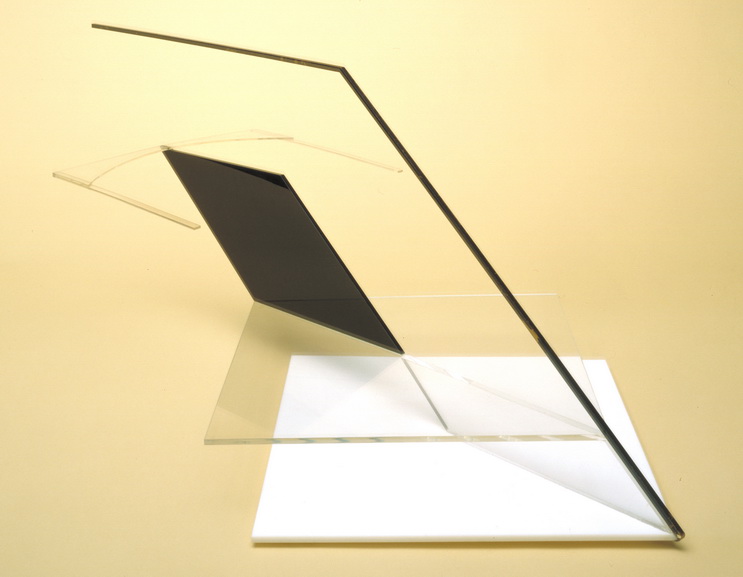 Naum Gabo - The Constructivist
Naum Gabo was raised in an affluent Russian family, he was well educated and traveled frequently, and was closely affiliated with the leading avant-garde artists Wassily Kandinsky and Kazimir Malevich and in Russia, Antoine Pevsner and Sergei Diaghilev in France, Hans Richter and El Lissitzky in Germany, Barbara Hepworth, Ben Nicholson, Henry Moore and Herbert Read in Britain. Gabo also acted as a consultant and teacher in experimental avant-grade schools such as Bauhaus in Germany and Vkhutemas in Russia, as well as Abstraction-Création in France and the Hampstead and the St. Ives artist communities in Britain.
The way Gabo was able to articulate and propose the modernist ideas was in close relation with the society; it was not a bourgeoisie discipline; it was a tool for upgrading everyday life and building a new society.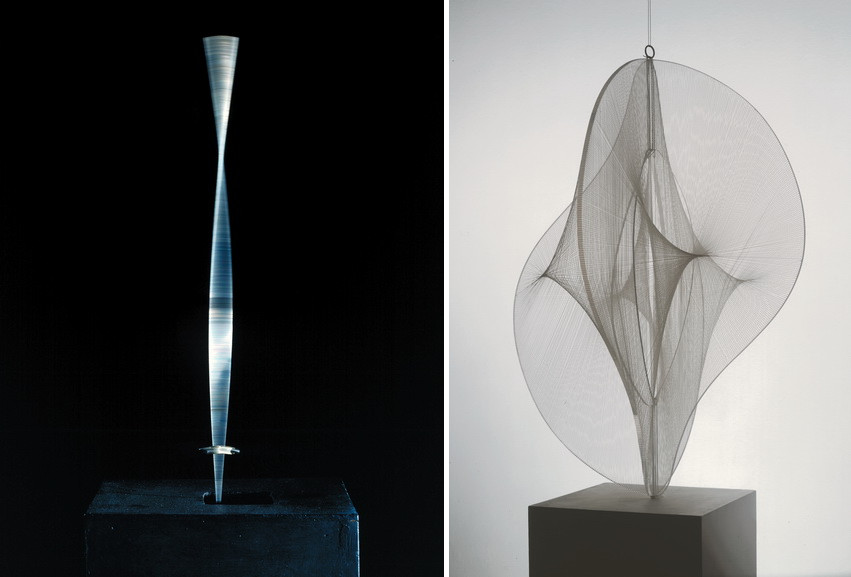 The Exhibition Segments
The installment will be constructed based on Gabo's notions of movement, time, rhythm, and structural force that inspired the transparency, spatiality, and musicality found in his sculptures and architectural designs. It will also take into consideration the hundredth anniversary of the mentioned Realistic Manifesto.
On display will be his most important works such as Kinetic Sculpture (Waves) 1919-1920, considered the first kinetic work of art, as well as a model for Gabo's monumental public sculpture that stands in front of the De Bijenkorf department store in Rotterdam.
The visitors will be able to see the artist's original designs and models for La Chatte, the Ballets Russes radical 1927 production, alongside a video recording of the reconstructed performance. Gabo firmly believed that sculpture can express human experience with modernity which is apparent in many of his works such as Linear Construction in Space No. 2 (1942-71).
The installment will also include Gabo's colorful paintings, especially the kinetic ones like Turquoise Kinetic Painting made in 1945.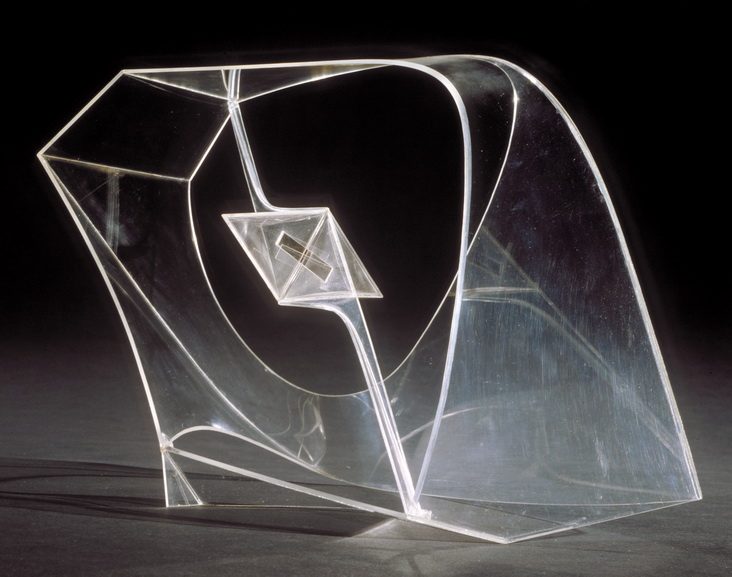 Naum Gabo at Tate St. Ives
This exhibition curated by Anne Barlow, Director Tate St Ives, Sara Matson, Exhibition and Displays Curator, Tate St. Ives, and Natalia Sidlina, Curator, International Art, Tate Modern, will hopefully provide insightful inspection of Naum Gabo's practice and will underline his pioneering role in the constitution of the post-revolutionary art in Russian and the influence it made on later generations of artists.
Naum Gabo will be on display at Tate St. Ives in St Ives, Cornwall from 25 January until 27 September 2020.
Featured images: Naum Gabo - Construction: Stone with a Collar, 1933. Limestone, cellulose acetate and brass on slate base, 370 x 720 x 550 mm; Two Cubes (Demonstrating the Stereometric Method), 1930. Painted wood, 305 x 305 x 305 mm. The Work of Naum Gabo © Nina & Graham Williams / Tate, 2019. All images courtesy Tate St. Ives.