This June, Galo Art Gallery from Turin is bringing two internationally renowned Italian artists – Neve and Peeta. Although both of them have different approaches and styles, their works will be exhibited together during the show entitled Drops of Light. Neve and Peeta have very different artworks, however they do have at least one thing in common - attention to absolute detail. Yet, it's not the only element that connects the art of these two amazing artists. The hyper-realistic style that characterized the latest works by Neve goes along perfectly with Peeta's works examining the potential of sculptural lettering (both in painting and in sculpture). So, prepare yourselves for a truly great show, and do your best to visit Galo Art Gallery in Turin, during the Drops of Light exhibition.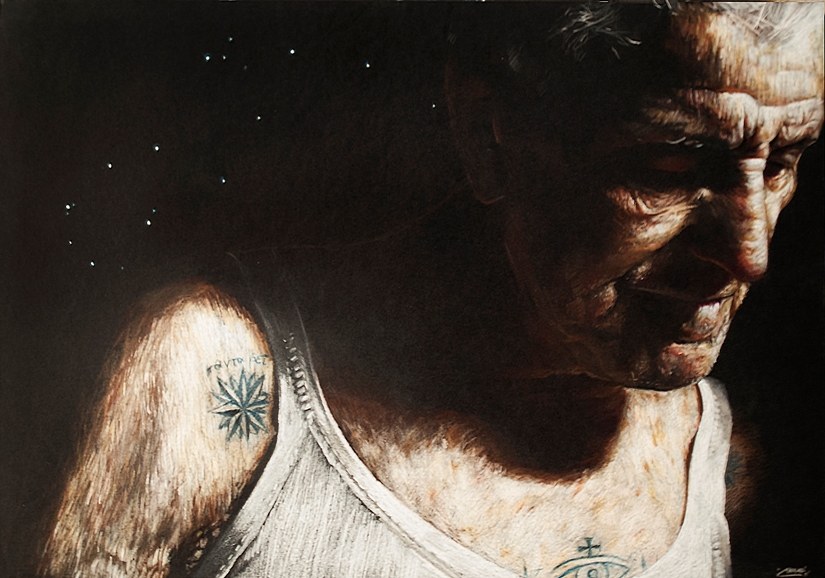 Neve's Hyper-Realist Art
Like Peeta's, Neve's background is street art (take a look at our list of 10 Italian urban artists). His painting began with spraying the walls in the streets of Turin in 1995. He has always been paying special attention to aesthetics, while his love for classicism moved him to combine urban art with academia using figurative art as a means of expression. In his works, Neve insists on the value of his message for conversing with the observers and for leaving them with an open question or at least a reflective mood. Logically, he produces works (including urban works) containing a strong social denunciation. For example, in 2008, Neve dedicates himself to a project of urban installations, disseminating Milan with fake bombs and cardboard weapons of war (this action made him famous even outside of artistic circles). From graffiti to street art, from performances to classical academicism, Neve enhances its expressiveness with neo-muralism. All of his works are characterized with an attention for details and a sensitivity that deeply touches the observer.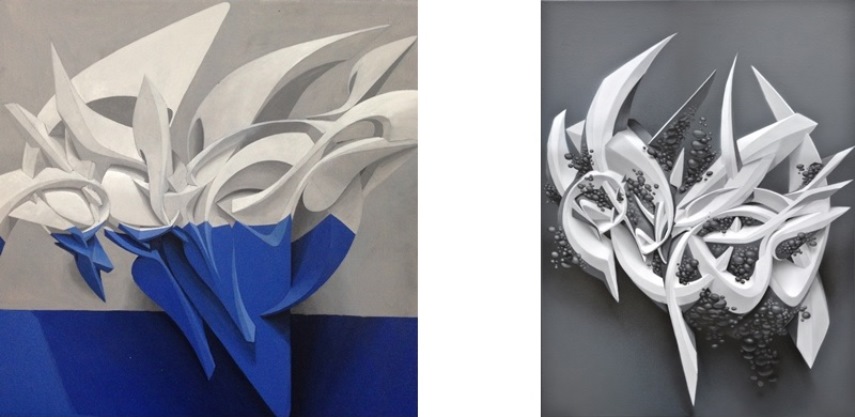 Peeta's Sculptural Lettering
Peeta is a Venice-based artist, who began his career as a graffiti artist. He is a member of the EAD crew (Padova, Italy), FX and RWK crews (New York City, USA). He is known for his attempts to confer a three-dimensional semblance in a pictorial representation, but also for his sculptures. From the fusion between traditional lettering and three dimensional styles, beautiful artworks are created, giving life to a unique kind of visual rhythm, created by intersecting lines between sections of conic, cylindrical and twisting surfaces (some of them were exhibited at the Urban Space show at the KIRK Gallery in Aalborg). And, in this process, the role of sculpture seems to emerge as the crucial one. For Peeta, sculpture uses as a method for direct contact with three-dimensionality that provides the opportunity to understand the rules of light and shadows and to reproduce them.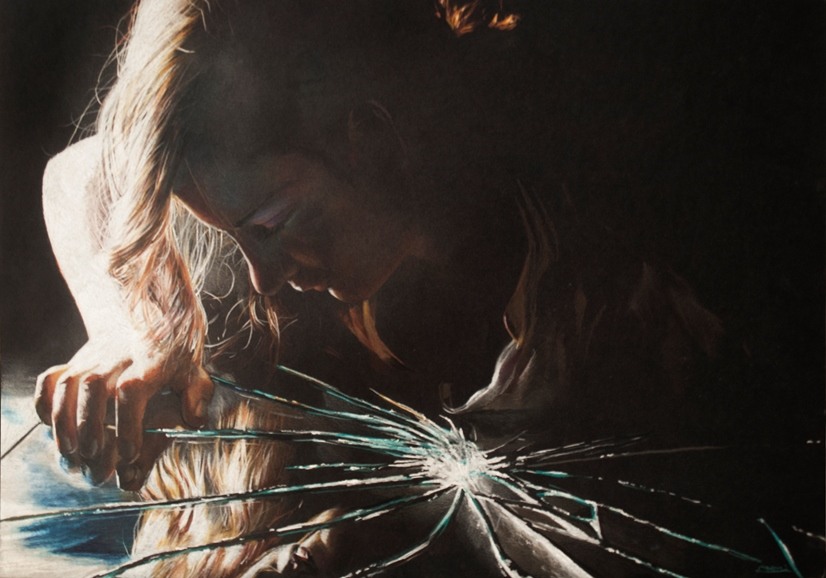 Neve and Peeta at Galo Art Gallery Turin
For Drops of Light exhibition, Neve has prepared a show with exclusive works with his recognizable hyper-realistic human subjects. Peeta will bring a selection of exclusive works that focus on the study of drops. He will also bring a series of works on canvas of his more classic stylized 3D lettering. So, be sure to visit this show! The Drops of Light begin on June 13th, and will last until August 18th, 2015, at Galo Art Gallery in Turin, Italy.
Sign up for Mu Widewalls, and be informed about upcoming exhibitions!
Featured Image: Neve - UBRIS (detail)
Image in slider: Peeta - Twelve (detail), 2014