According to its definition, a loop is a structure, a series or a process in which the end is essentially connected to the beginning. In recent years, we've seen an amazing shift of this term that saw it become predominantly connected to computer sciences - yet, an idea of a loop has always been present in all aspects of the human creativity. This is precisely what the upcoming show at Kunstmuseum Wolfsburg aims to prove.
Titled as Never Ending Stories, this exhibition will focus on the presence of loops in mediums such as modern and contemporary art, other creative fields and overall cultural history.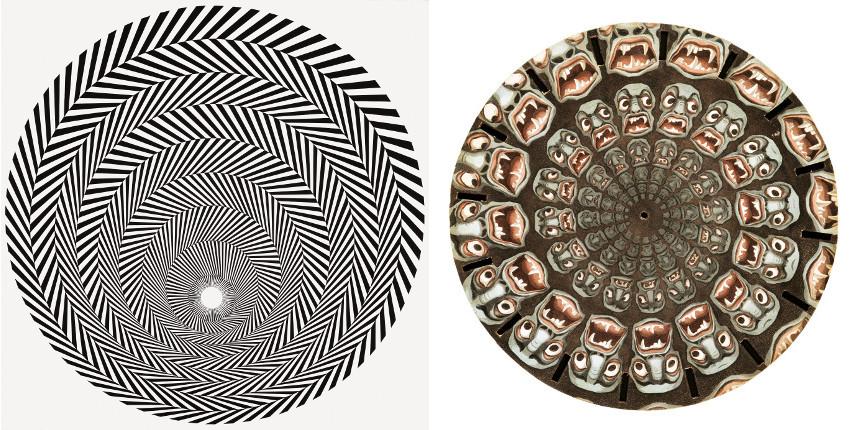 Never Ending Stories
As the curators of Kunstmuseum Wolfsburg see it, the loop is omnipresent on all our cultural levels — the self-contained circuit, the endless loop has constantly been founding itself in the midst of fields such as culture, history, alchemy and philosophy since classical antiquity.
Never Ending Stories presents the first extensive examination of the loop phenomenon in art, films, architecture, music and literature in a context of a museum exhibition, taking a comprehensive interdisciplinary look at the subject at hand by keeping in perspective factors like time, place, form and content.
By doing so, the show will examine why the concept of the loop is such a big part of the human psyche. The exhibition will be accompanied by an extensive scholarly catalog prepared by Ralf Beil that will shed fundamental light on this multifaceted theme.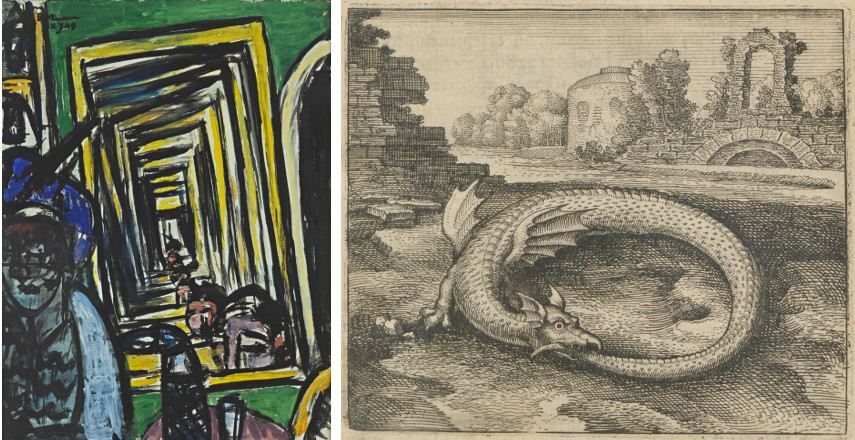 An Impressive Line-Up
Kunstmuseum Wolfsburg managed to gather a very impressive list of artists for their latest show. Never Ending Stories will have the pleasure of featuring the works made by the likes of Marina Abramović, Joseph Beuys, Salvador Dalí, Marcel Duchamp, Bridget Riley, Andy Warhol, Stanley Kubrick, etc.
The star-studded line-up of contemporary and modern artists of all types will be accompanied by works and beliefs of some significantly older artists and inventors, such as Étienne-Louis Boullée, Thomas A. Edison and Claude-Nicolas Ledoux.
Such a wide approach to the subject will undoubtedly give the entire show a better overall understanding about not only how contemporary minds grasp the concept of the loop but also how older great individuals saw the idea of repetition.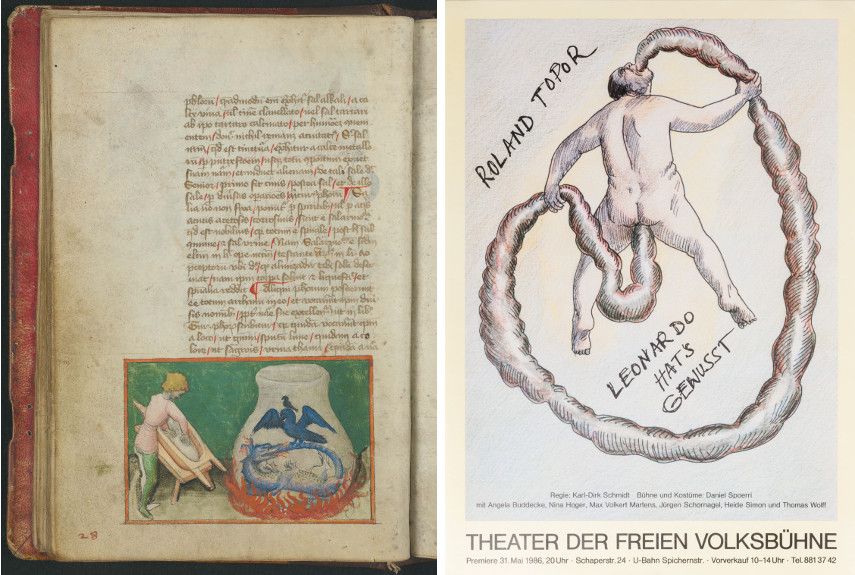 A Fantastic Art Show at Kunstmuseum Wolfsburg
Tracing the idea of self-contained systems from the Ancient Egyptian serpent Ouroboros all the way to contemporary multimedia interpretations, Never Ending Stories will surely be a show to remember.
It will be taking place between the 29th of October, 2017, and the 18th of February, 2018, at Kunstmuseum Wolfsburg in Wolfsburg, Germany.
Featured images: Douglas Gordon - Untitled (I'm Not Sure This Is Working), 1997-2007, Wall text, telephone, audio recording, Courtesy the artist © Studio lost but found / VG Bild-Kunst, Bonn 2017, Photo: Matthias Langer; Marina Abramović & Ulay - Breathing In, Breathing out, 1977, Single-channel video, b/w, sound, 10:49 min (looped sequence), LIMA - preserves, distributes and researches media art © LIMA, Amsterdam / VG Bild-Kunst, Bonn 2017; Four stills from Rodney Graham's City Self - Country Self series, 2000, 35 mm transferred to DVD, 04:00 min (Loop), Courtesy of the artist and Lisson Gallery © Rodney Graham; Yayoi Kusama - Infinity Mirrored Room - the Souls of Millions of Light Years Away, 2013, metal, glass, mirrors, plastic, acrylic panel, wood, rubber, LED lighting system, acrylic balls, water, Collection HGN © Yayoi Kusama. Courtesy of David Zwirner, New York; Ota Fine Arts, Tokyo / Singapore; Victoria Miro, London; YAYOI KUSAMA Inc.; Markus Raetz - Sinne I, 1987, Two-color sugar lift aquatint on handmade Richard-de-Bas paper, edition no. 10/17, Monika & Markus Raetz © VG Bild-Kunst, Bonn 2017; Seikô Hirata - Kreis, 1993, Ink on paper, Collection: Ethnologisches Museum © Ethnological Museum of Berlin - Villa von der Heydt; Marcel Duchamp - Rotoreliefs, 1935, Two-color sugar lift aquatint on handmade Richard-de-Bas paper, edition no. 10/17, Monika & Markus Raetz © VG Bild-Kunst, Bonn 2017; Ragnar Kjartansson - God, 2007, Single-channel video, pink curtains, color, sound, 30:00 min, music by Ragnar Kjartansson and Davíð Þór Jónsson, Courtesy of the artist and i8 Gallery, Commissioned by Thyssen - Bornemisza Art © Courtesy of the artist, i8 Gallery and Luhring Augustine Gallery, Photo: Rafael Pinho. All images courtesy of Kunstmuseum Wolfsburg.