And it's Banksy again! Or is he? The news on the streets of Kidderminster is that the new piece by Banksy has just appeared. This UK town is just 95 miles north of the Weston-super-Mare ground where Dismaland happens to be and it is possible that Banksy took a stroll down the road and finished another public piece inspired by celebrity Paris Hilton. However, the piece is not really convincing and many wonder if it is a fake, the work of a fan, or group of them who are paying tribute to Banksy's new artistic engagement.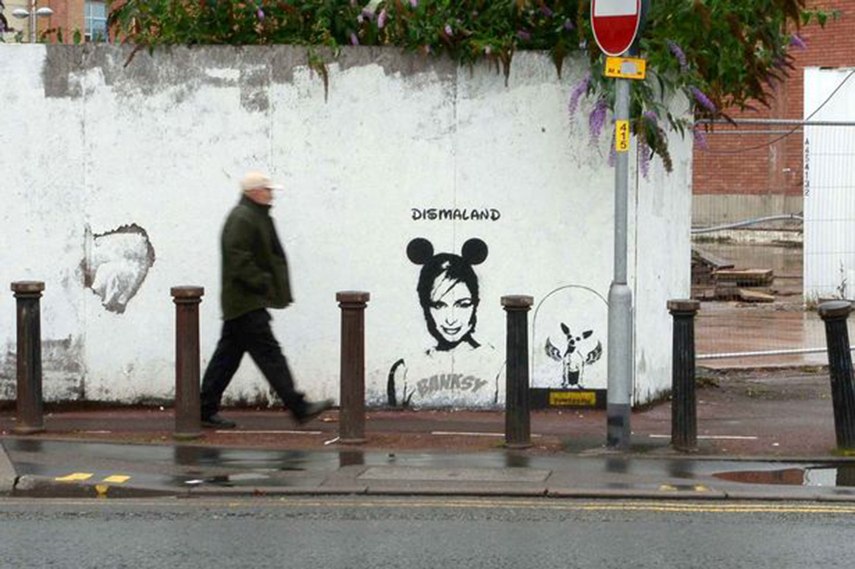 Banksy vs. Paris Hilton
There are some facts which strongly support the claim of authenticity of the piece. The strongest of them being the pranking history between the two celebrities. As you already know, Paris Hilton was targeted by Banksy already in 2006 when the street artist decided to tamper with Paris Hilton's debut album. UK graffiti legend replaced 500 CD's over the England's record stores with his original remixes of the songs and doctored booklet featuring Paris Hilton with her head replaced with one of her dog. The funniest thing is that customers never complained about it and no copies have been returned.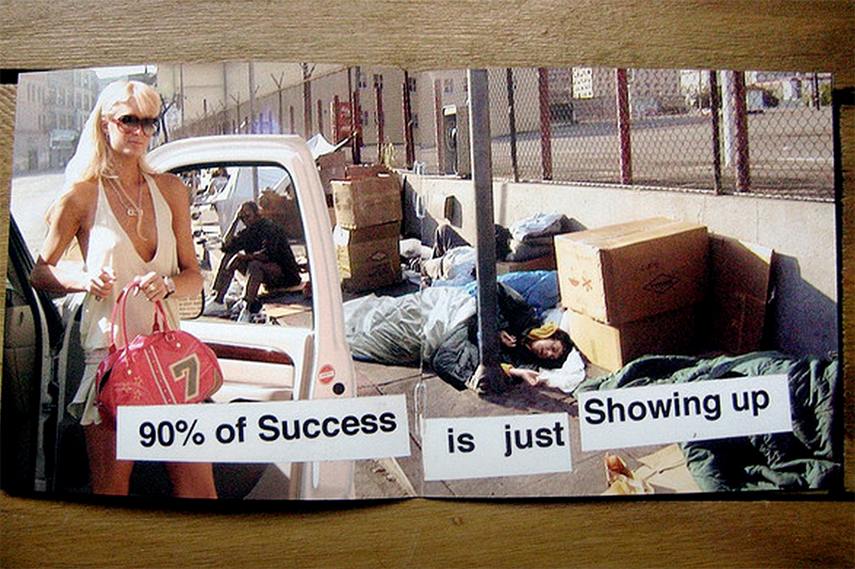 New Banksy: Facts and Assumptions
Dismaland-themed artwork which just appeared on one of the walls in Kidderminster features Dismaland logo, Paris Hilton with Mickey Mouse ears and T-shirt printed with the name of the artist who supposedly created the piece. And whoever did this mural made sure that her dog is included. And why not, her dog, conveniently named Tinkerbell, accompanies the Dismaland theme perfectly and was famous as the Paris herself. Maybe even more. Surely this piece brings all the motifs of current Banksy's affairs, as well as the reminiscence of his Paris Hilton prank made a while back. But now the question is – Is it possible that this socialite is punked again by Banksy?
The location of Paris Hilton-inspired artwork supposedly made by Banksy
Who is Right?
While many citizens of this small UK town hope that it was truly Banksy, others are pretty mush doubtful about the idea. Interviewed locals speculate that this was done by the group of people rather than the single creative individual. And well, I guess Banksy is busy now solving the technical issues in his Bemusement Park. Anyway, it is a hilarious piece whoever its author was and it stands as a good way of promoting Dismaland. And perhaps, Paris Hilton is secretly preparing her appearance at Banksy's theme park. Wouldn't that be the funniest and most ironic thing ever?
Is it Banksy or is it a fake? Share your opinion on our Facebook page!
Catch up on all recent news by signing up for My Widewalls profile for FREE!
Featured image via Mirror