The new age has brought many exciting possibilities: technology, different ways of communication and the ability to go beyond imagination. All of these things combined inspired and helped create the 1977 project Voyager Golden Record. NASA and American astronomer, cosmologist and author Carl Sagan put together a time capsule composed of 116 images, a compilation of natural sounds and music collections and messages spoken in 55 languages. It was all recorded on a golden vinyl and, attached to Voyager 1 and 2 spacecrafts, sent out into space, for the extraterrestrial, or future humans, to find.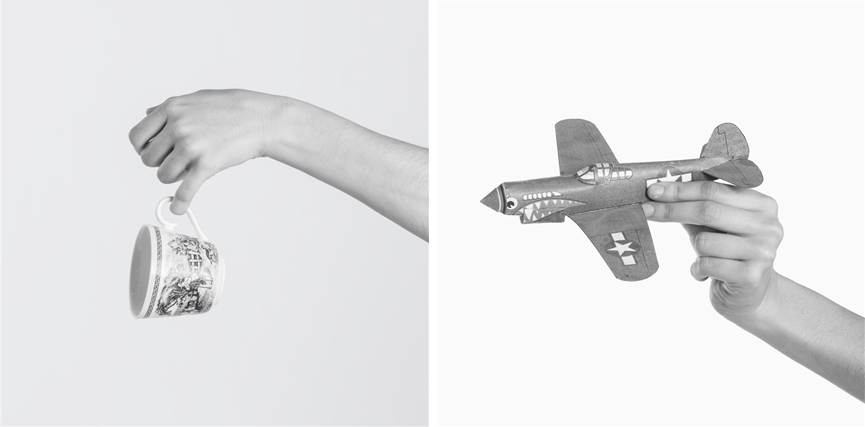 The new present...
Thirty eight years later, another project inspired by the idea came to life - only, this time it is set in an art gallery. An artistic duo New Catalogue, consisting of Luke Batten and Jonathan Sadler, in collaboration with composer Judd Greenstein, violist Nadia Sirota, musician Son Lux, and designers Neil Donnelly and Mary Voorhees Meehan, worked on a multimedia exhibition that attempts to describe human kind from scratch. It is a collection of small fragments of earthlings: photographs, notes from everyday lives, voice messages and other things that might seem trite to us, all of which accompanied by the space-inspired musical score by Greenstein, originally commissioned by the Scottsdale Museum of Contemporary Art in 2012. Among the works of self-exploration that provoke different perspectives and meanings and redefine our relationships in order to explain them to the unknown, the audience becomes a part of the artwork too, with its presence, imagination and even physical movements.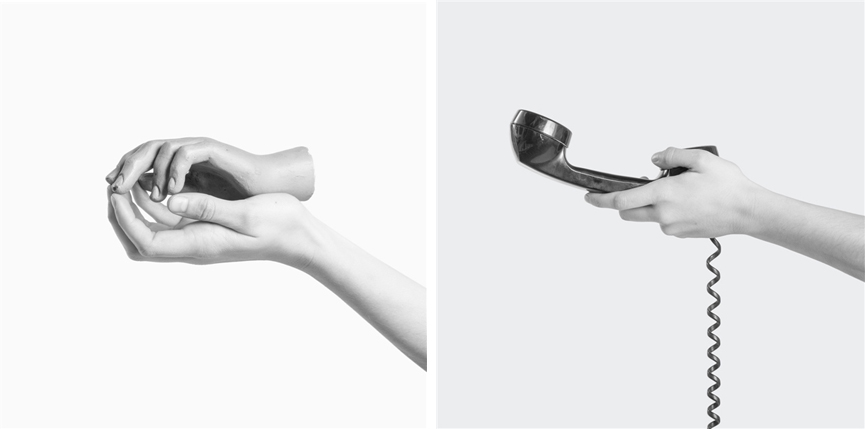 ...from a small, distant world
The exhibition title is taken from a letter written by the American president Jimmy Carter, which was sent up in the air together with the initial project. "This is a present from a small, distant world, a token of our sounds, our science, our images, our music, our thoughts, and our feelings. We are attempting to survive our time so we may live into yours. We hope someday, having solved the problems we face, to join a community of galactic civilizations. This record represents our hope and our determination, and our goodwill in a vast and awesome universe." That is indeed what the authors of the second endeavour hoped for as well: by posing simple questions, like What do you think when you think of space? or What would you bring into space with you?, they show a vast spectrum of opinions and consciousness of humans through answers like I think of infinite possibility or Justin Bieber.
Around 16 black and white photographs that represent some of the trademarks of our existence, according to authors, will be presented for the first time. Completing the medium variety of the project there is a light installation simulating the sky full of stars, TV screens showing Hollywood movie inserts and scenes from everyday life. Drawings of children, phallic doodles, religious references and faces of popular culture all found their place within (the) space. The show tends to describe the human kind, whether throughout history or now, and to show the evolution of our awareness through art, science, politics, philosophy and emotions.
New Catalogue: This is a Present From a Small, Distant World will be hosted by Rhona Hoffman Gallery in Chicago from January 16th till February 28th, 2015.
Sign up for My WideWalls today - it's free and absolutely awesome!