The Krause Gallery in New York opens its door to new forces in contemporary art. At the winter edition of the famous group show titled Emerging to Established visitors will once again be presented with unique approaches to art. This is an annual exhibition – every year, the Krause Gallery showcases new tendencies in art and this edition of Emerging to Established will follow the traditional formula.
Household Names and the Ones That Will Become Them
The exhibition will be composed of works by up-and-coming artist and new works by the established artists whose work was already exhibited at the Krause. The emerging artists will get the opportunity to show their work in a gallery settings and explore the possibilities brought to the table by that kind of environment. This exhibition offers a glimpse of the current contemporary art scene, capturing various artistic tendencies expressed through a vast number of different mediums.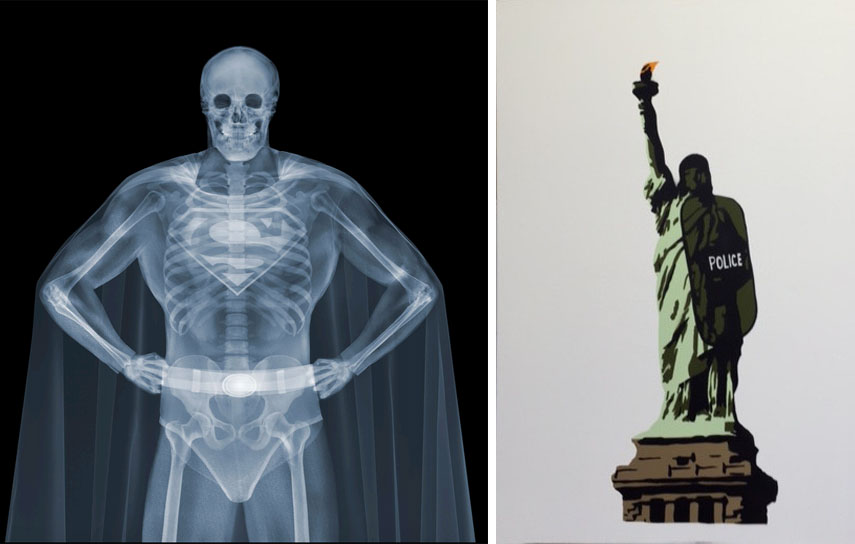 The Artists at the Emerging to Established Exhibition
The exhibition will gather twenty artists in total and every one of them is characterized by a unique approach to art. Glasgow born Nick Smith makes striking versions of famous artworks using Pantone swatch cutouts, highlighting subtleties of tones and colors and posing challenges to the overwhelming digitalization of everything – including art. Along the lines of pop art aesthetics (which, apparently, cannot be more relevant nowadays) you'll find several other artists present at the exhibition. Hanksy flirts with (and puts a twist on) popular culture while creating colorful street art and graphic designer Matt Bilfield creates Lichtenstein-inspired portraits using painted wooden dowels so the no two viewers can view the image in the same way. Ben Frost juxtaposes imagery stripped from various areas of Western society to create contrasts. Nick Veasey will present his X-ray photographs that attempt to get behind the superficial and Plastic Jesus will exhibit his socially engaged stencils. Other artists participating in the Emerging to Established exhibition include Ben Eine, Oak Oak, Dirty Hans, Matt Colagiuri, Luigi Rodriguez, Dean Styers, Andre Veloux, Cyrus, Ariel, Justin Gilzene, Roy's People, Brett Hammond, Tess Felix and Antonio Lorente.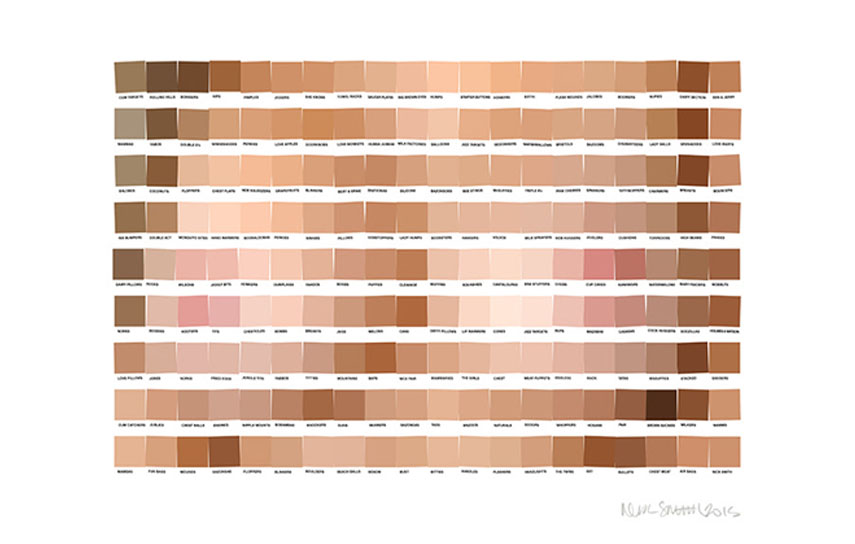 Emerging to Established at Krause Gallery, New York
Emerging to established is on display from Saturday, January 30 to Tuesday, March 8, 2016. The opening reception takes place on the first day of the exhibition, from 2 to 6 p.m. The new contemporary art exhibition at the Krause Gallery in New York aims to point out the artists, techniques and themes to look out for in art of today. The new artists whose work will be presented at the exhibition have the opportunity to become the household names, and the public and collectors will have the opportunity to be among the first to become familiar with the new artists whose time is yet to come.
&nbsp
Featured image: Ben Frost - The War is Over - mm on WWII vintage stamps, detail. All images courtesy of the Krause Gallery.