Recently we wrote a lot of articles about contemporary art exhibitions, news from the art world and features where hip-hop was an inevitable word. Sometimes we mentioned hip-hop as a music genre that inspires some artists, and sometimes we wrote about hip-hop performers that pursue their career as visual artists parallel with the music one. You remember the news about Kanye West's honorary doctorate, and all the controversy about awarding Kanye with such a prestigious title? Well, Kanye's art may be controversial, but Yarrow Slaps is a hip-hop performer who conducts a successful art career as well, and there is nothing controversial about it. Being surrounded by San Francisco underground culture, Yarrow Slaps was influenced by bits and rhythms of the Bay Area specific art scene. This influence can be noticed in his paintings as well, the latest one to be shown at New Image Art. The show is entitled Get This Power, featuring Yarrow Slaps and his latest works.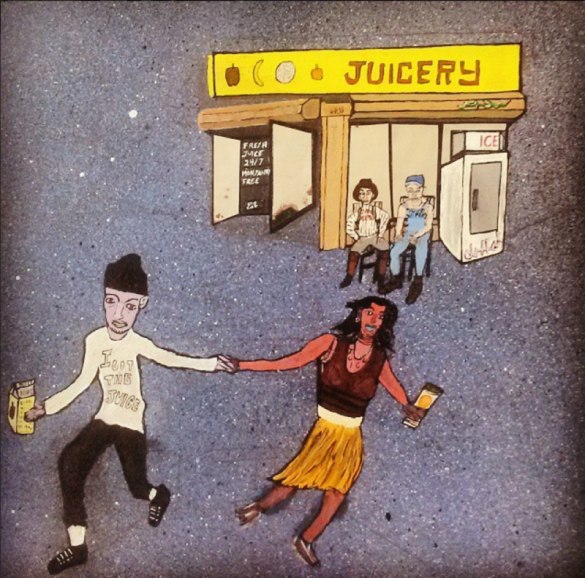 Art of Yarrow Slaps
Yarrow Slaps grew up in downtown San Francisco, and he was surrounded by magical SF underground culture in the years when it was taken over by more classy and posh "cultural workers". His music is typical for the West Coast hip-hop scene, and he is now playing at local venues and art shows. The participation in hip-hop culture shaped Yarrow Slaps both as a musician and as a visual artist. The very center of San Francisco has changed a lot. When Yarrow Slaps was developing as musician and artist, this city was well-known as place for broke artists to be left alone and create. As a youth he observed the city from different angles and applied the various perspectives to his craft both sonically and visually. Today, Yarrow Slaps creates in a wide range of media, including large and small scale painting, installation and photography. The main subject-matters of his art are various hip-hop related urban and social figures and objects; something that visitor of New Image Art may see during the Get This Power show.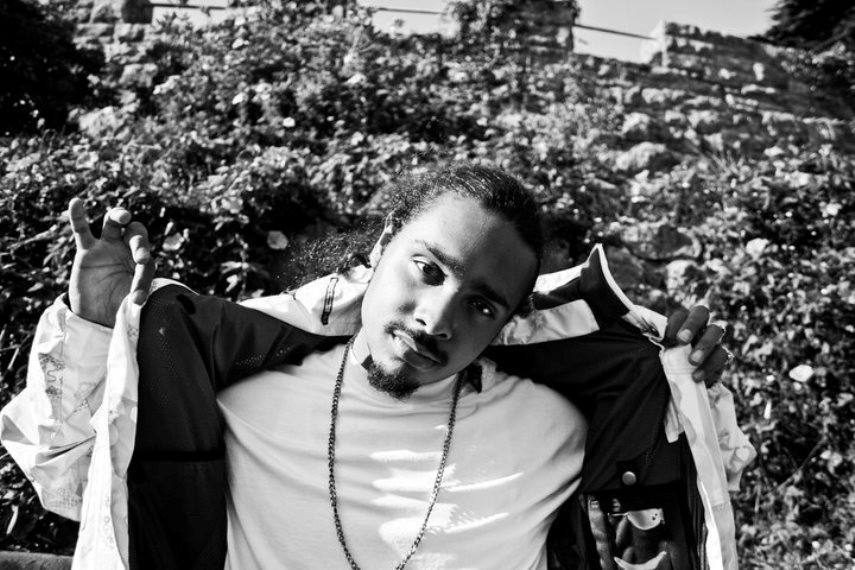 Yarrow Slaps at New Image Gallery : Get This Power
Get This Power at New Image Gallery is about a young mixed raced artist in a culturally diverse world expressing his views about today, tomorrow and yesterday. Yarrow Slaps places subjects on concrete colored backgrounds. The over-spray backgrounds and murky pallet capture a feeling unique to San Francisco's fog-lit afternoons and damp evening nights. Yarrow's work maintains a political and social message, by mixing concepts of race, class and identity. Yarrow expresses his impressions on contemporary society, and he attempts to represent his views of a culturally diverse world. His compositions resonate with sophistication and naiveté́, however they are very authentic and relevant.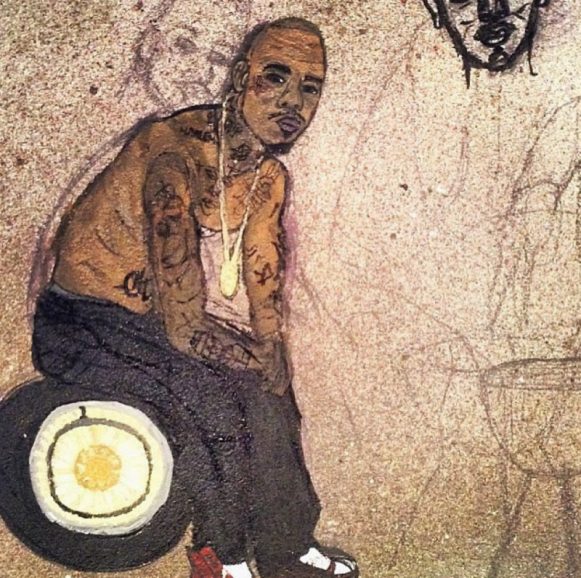 New Image Art Presents: Yarrow Slaps
Get This Power is the Yarrow Slaps' first major solo exhibition with New Image Art (we recently wrote about Teebs' exhibition at New Image Art). This show is a must-see event for all art-lovers (and hip-hop fans as well). The show Get This Power with latest works by Yarrow Slaps opens on May 16th, and will be on view until June 10th at New Image Art, West Hollywood, Los Angeles.
For all the latest news in contemporary art, sign up for My Widewalls!
Featured Image: Yarrow Slaps - Get This Power exhibition (detailed)
All images courtesy of New Image Art.