One of the things that distinguish a great artist from the ordinary one is the true persistence and dedication to the craft. French artist Aurel aka Rubbish definitely falls into the first category. The 33-year-old craftsman from Besançon, France has dedicated his whole life to the delicate and lacy sphere of paper cutting. Each piece not only requires hours of precise and meticulous craftsmanship, but it's the way Rubbish does it and the fantastic technique he owns that makes these pieces of art emotionally engaging and beautiful. In the last couple of years, Rubbish has been taking over the art world with his craft. His newest exhibition at Parisian Galerie Mathgoth is a presentation of his latest works and the level of perfection he has achieved in creating it.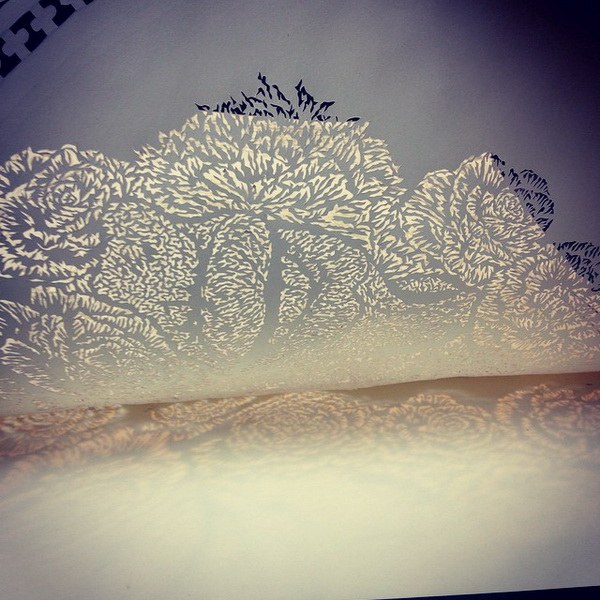 Rising Star in Art World
Influenced by his botanical background, Rubbish welcomes us to this world of abundant flora, which he puts into parallel with the Art Nouveau and Symbolism styles he cultivates and stages in his paper cut-outs, as in his 'Metamorphosis' series, where man and flora merge. He nourishes each of his works with various references drawn from painting, religious icons and even tattoo art. His sometimes-corrosive universe captures our attention, but his poetry sweeps us away. After the amazing debut in February 2013, Rubbish officially became one of art's finest emerging stars and last spring he had his first solo exhibition in Switzerland entitled "Gratia Plena". Now, he's been asked once again to present his works but this time to the always demanding Parisian audience.
The exhibition entitled "New Romantic" opens November 7th at Galerie Mathgoth and it features around twenty brand new paper cut pieces that will confirm his position as one of the most worthy representatives of the so-called "hand paper cut" technique. The exhibition will be on view until November 26, 2014.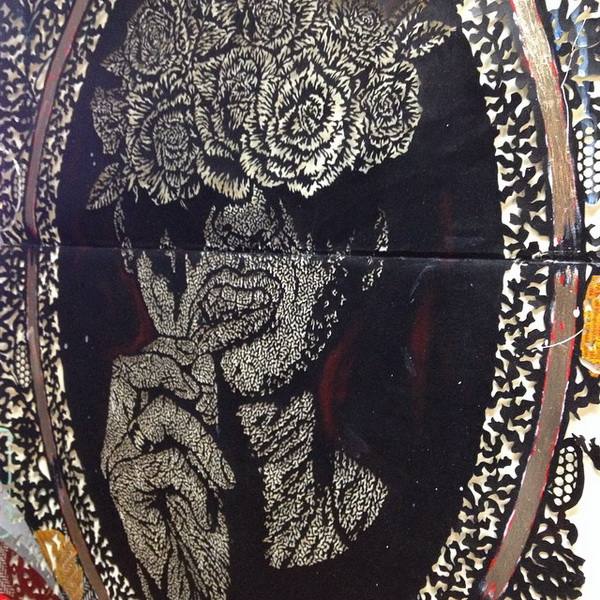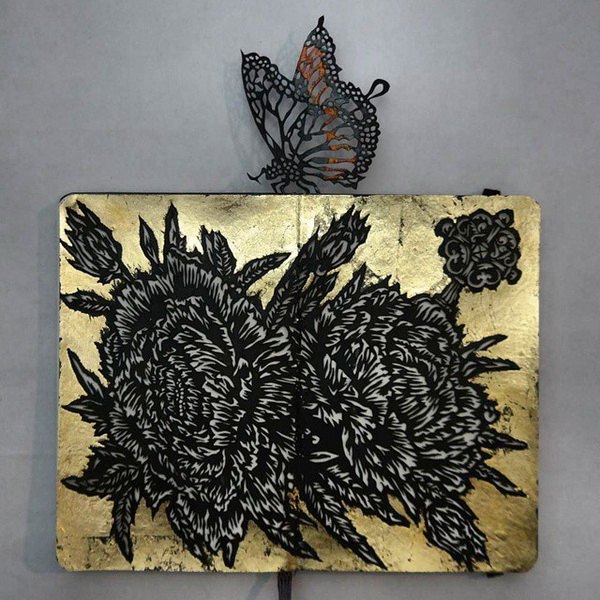 If you want to know more about the amazing work of Rubbish, sign up for My Widewalls and never miss a post!