As you already know, New York art week is in focus this week - Frieze, NADA (The New Art Dealers Alliance), SELECT, 1:54 Contemporary African Art Fair and Art Miami NY are just some of art fairs that begin this week in New York. And while you could already have read on what will be the highlights of these art fairs, we have tried to dig in and find out where will the most popular artworks be. This wasn't easy, because out of huge number of participating galleries, some of them don't have a proper-working website. On many sites of those who do, there's not a word that a gallery is participating at New York Art Week; even if it is, sometimes it's not clear which artists are going to be presented... and so on. However, we have chosen some artworks and some contemporary artists that were doing well at major auctions lately. Since NADA, SELECT and 1:54 Contemporary African Art Fair will feature more up-and-coming artist, we will focus on Art Miami New York and Frieze fairs. Also, we will give you some info on what was left unsold at major auctions in last couple of moths - it is reasonable to assume that many of those will find their place at New York art week.
| | |
| --- | --- |
| Gerhard Richter - Abstraktes Bild 857-1 (Courtesy of Galerie Thaddaeus Ropac) | Sol LeWitt - Irregular Tower (Courtesy of Alfonso Artiaco) |
What to Buy at Frieze
Frieze will also be opened May 14 -1 7, and it will feature 190 galleries! And one of those 190 will be Gagosian, with its spectacular list of artists exhibited: Jean-Michel Basquiat, Richard Prince, Damien Hirst, Jeff Koons, Cy Twombly, Christopher Wool, Andy Warhol, Ed Ruscha, Gerhard Richter, Takashi Murakami, Roy Lichtenstein, Lucio Fontana, Francis Bacon... and the list is much longer! Selected artworks that will be exhibited may include, for instance, Richard Prince' Untitled (Cowboy) from 1985, which remained unsold at Bonhams in March, and was estimated at $30,000 - $50,000. Also, after Christie's First Open NYC auction in March, three works by Lucio Fontano were not sold - Ambiente spaziale ($7,000 - $10,000), Concetto spaziale, Teatrini A (Black) ($15,000 - $20,000) and Concetto spaziale, Teatrini B (White) ($15,000 - $20,000), so look out for those, too, as well as for Roy Lichtenstein's As I opened Fire ($3,218 - $5,363), that remained after auction at Digard. Takashi Murakami's Two Prints by the Artist ($1,500 - $2,250) and Killer Pink ($2,250 - $3,000) could also be at Frieze, as they weren't sold at Christie's Prints and Multiples – First Impressions in April. So, be sure to visit Gagosian at booth B60.
Of those artworks that for sure will be exhibited at Frieze, at Alfonso Artiaco gallery from Italy there will be Sol LeWitt's Irregular Tower, which you could visit at booth C48. At another Italian gallery, Galleria Continua (booth A12), you could find Michelangelo Pistoletto's huge (141 x 201 x 5 inches) Vortice-dittico (Vortex-diptyque), and his Color and Light. At French Galerie Thaddaeus Ropac (booth C40) you could find Abstraktes Bild 857-1 - an artwork by one of the most important artists of our time and the priciest artist alive, Gerhard Richter. Apart from Richter's, at Galerie Thaddaeus Ropac you could also find Alex Katz's Ana, and Robert Longo's Untitled (Roland Rising). At Paul Kasmin Gallery (booth C17) you could find Sigmar Polke's unique gelatin silver print Untitled, Dalmatian Dogs from 1975. Paul Kasmin is also exhibiting works by Andy Warhol, Arman, Robert Indiana and Robert Motherwell, amongst others, so there might appear Andy Warhol's Beauty is Shoe, Shoe Beauty...; and Any one for Shoes?, from A La Recherche du Shoe Perdu ($8,000 - $12,000), that wasn't sold at Phillips in April or Robert Indiana's three works Mecca I; II; III that was unsuccessfuly auctioned at Bonhams in April ($3,000 - $4,000). Finally, at David Zwirner gallery (booth C50) will be presented the work of John McCracken and Franz West in a two-artist booth. David Zwirner is exibiting works by Jeff Koons and Donald Judd.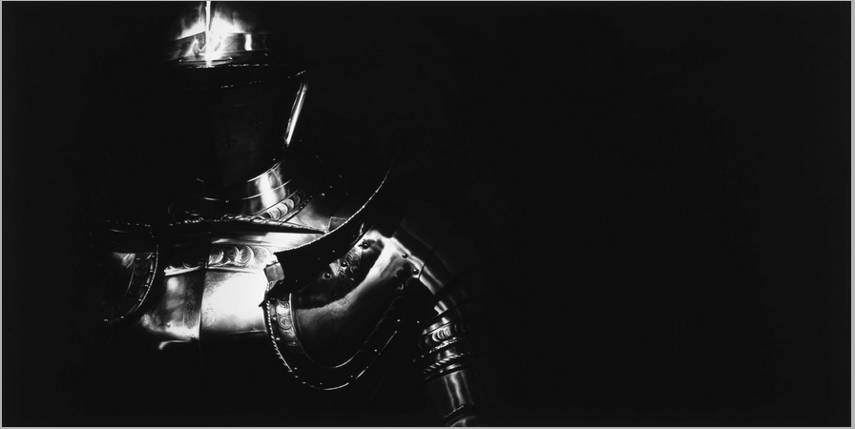 What to Look for at Art Miami NY
There will be a 100 galleries from more than 50 countries that will participate in Art Miami New York, which will be featuring almost 1200 artists. Impressive! The opening of Art Miami New York is on May 14 and it will be open until May 17. Sam Francis' works will appear in the whole range of galleries (Arcature Fine Art, Scott White Contemporary Art, Vincent Vallarino Fine Art, ARCHEUS / POST-MODERN
Hollis Taggart Galleries, Queue Projects, Gerald Peters Gallery, Chowaiki & Co., Jerome Zodo Contemporary, Masterworks Fine Art Gallery, Katharina Rich Perlow, Omer Tiroche Contemporary Art, Westwood Gallery, Mark Borghi Fine Art, Birnam Wood Galleries), and chances are that his two Untitled works that weren't sold at Christie's First open LND will appear (they were estimated at $14,820 - $22,230 and $22,230 - $29,640). Christopher Wool, whose works are on a constant rise of attention and money in the last couple of years, will be presented by three galleries and Jerome Zodo Contemporary Gallery will have Wool's Untitled work from 2004, executed with silkscreen ink on linen (264 x 198 cm). Wool's artworks will also be at the New York based Vincent Vallarino Fine Art gallery and Omer Tiroche Contemporary Art from London.
Jerome Zodo Contemporary and Omer Tiroche Contemporary Art will also be exhibiting works by Yayoi Kusama (the most expensive living female artist) and by late Keith Haring, so there might appear Yayoi Kusama's Mountain Lake from 1991 that was estimated at $20,000 - $30,000, but wasn't sold at Phillips Under the influence auction at March. Also, at Digard auction house in April Keith Haring's The Story of Red and Blue from 1989 wasn't sold ($4,505 - $6,435), so, be aware. You also might be interested in works by Cy Twombly - the average value of his works has grown 550 percent from 2004 to 2014. You could find Twombly's work at New York's Westwood Gallery, Scott White Contemporary Art from San Diego, and, once again, at Omer Tiroche Contemporary Art from London. Chowaiki & Co. gallery from New York will also have an impressive list of artist that will exhibit - among others, there are Banksy, Jean-Michel Basquiat, Shepard Fairey, Keith Haring, Roy Lichtenstein, Andy Warhol, Robert Rauschenberg and Victor Vasarely, so you should check out for Victor Vasarely's Sonora V that wasn't sold at Sotheby's Bear Witness auction in March (estimated at $22,319 - $29,758) and Robert Rauschenberg's Promise that remained unsold at Bonhams in March ($2,300 - $3,100). Happy searching!
Sign up now for My WideWalls and be up-to-date with contemporary and street art.
Featured image:
- Gerhard Richter - Sils Maria, 1987 (Courtesy of Phillips)
Also in slider:
- Sigmar Polke - Untitled, Dalmatian Dogs, 1975 (detail) (Courtesy of Paul Kasmin Gallery) and Michelangelo Pistoletto - Vortice-dittico (Vortex-diptyque) (Courtesy of Galleria Continua)