Market-Assuring, Record-Breaking, Steady. These are the keywords within the headlines describing the just-finished New York Auction Week of May 2019. The current trading war between China and the United States and the Wall Street turbulences did not prevent the art market from having a blast, with most of the total sales surpassing their own numbers from last year.
A name one could frequently hear over the past few days surely was Robert Mnuchin, the famous American art dealer and owner of Mnuchin Gallery in New York, who not only became the new owner of the sculpture that stole the show this Spring - Jeff Koons' Rabbit (more on that below), but he also bought - and set record for - Lee Krasner, whose The Eye is the First Circle sold for $11,6 million and will soon be on view in the artist's retrospective at The Barbican. That's two lucrative deals in two different auctions for Mnuchin, and two great additions to an already impressive collection.
Without further ado, let's take a look at the top-selling lots from Christie's, Sotheby's, but also Phillips in New York at this year's auction week.
May 13
Christie's Impressionist & Modern Art Evening Sale
A total of very reassuring $399 million worth of art was sold at the opening auction of the New York Auction Week May 2019! Christie's Impressionist & Modern Art Evening Sale of May 13 topped its high estimate by more than $100 million, with only nine artworks offered failing to sell.
The winner of the evening? Or shall we say winners? Paul Cézanne and Vincent Van Gogh. Cézanne's Bouilloire et fruits sold for $59,3 million, while Arbes dans le jardin de l'asile by the Dutch master went for $40 million, doubling its high estimate.
Two artists records were also set on Monday - one for Balthus, who seems to be the rising star of auctions, as his Therese sur une banquette fetched $19 million (the artwork could be seen in the controversial Met exhibition back in 2013); and the other for Pierre Bonnard, whose La Terasse ou Une terrrasse a Grasse doubled its high estimate of $8 million and sold for $19.6 million!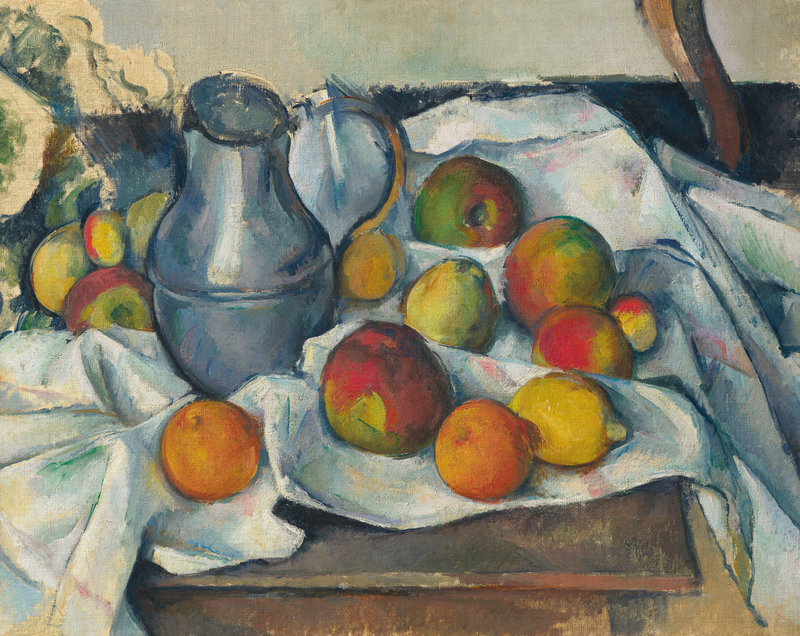 May 14
Sotheby's Impressionist & Modern Art Evening Sale
Speaking of total sales within the $300 million reach, Sotheby's own Impressionist & Modern Art Evening Sale did not disappoint either - with the $349,9 million racked up!
What surely marked the auction was the first work of Impressionist art to cross the $100 million threshold - Claude Monet's Meules, sold for staggering $110,7 million! This exceptional painting comes from the artist's highly acclaimed Haystacks series, whose many examples reside in distinguished museum collections, including The Met, Musée d'Orsay and the Art Institute of Chicago.
Among the 50 lots that were able to sell (out of the total 55), there is Pablo Picasso's Femme au Chien, which went for $54,9 million ($20 million over its high estimate), and Mousquetaire à la Pipe which on the other hand stayed just above its low estimate, selling for $20,7 million.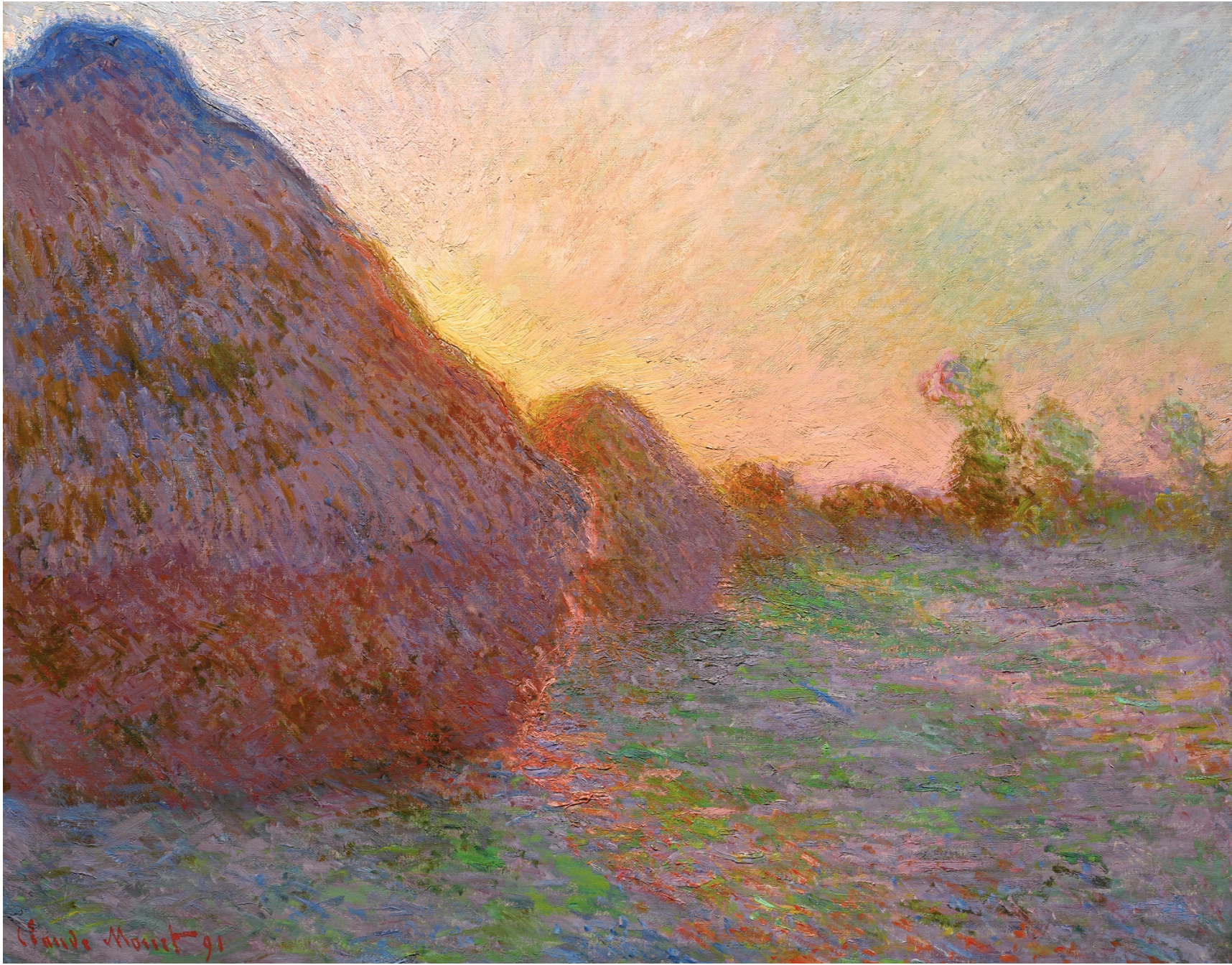 May 15
Christie's Post-War and Contemporary Art Evening Sale
Yet another exciting night in New York City this May, as Christie's Post-War and Contemporary Art Evening Sale brought us a new record again - the one of the most expensive artwork sold by a living artist.
For a few months, the honor went to David Hockney during the November 2018 auction frenzy, but was now swiftly swept by none other than Jeff Koons and his stainless steel Rabbit, now worth a whole $91,1 million! Bought by a buyer actually present in the bidding room, this sculpture is considered one of the most radical works of art of the 20th century, for challenging the conventions of the art world - and now the market as well.
Although the auction did stay in the middle of its overall estimates ($442,3 million-$605,2 million), only five of the 56 lots offered failed to sell. Robert Rauschenberg's Buffalo II featuring President JFK also did well, selling for $88,8 million, while Double Elvis [Ferus Type] by Andy Warhol was sold just over its low estimate, for $53 million.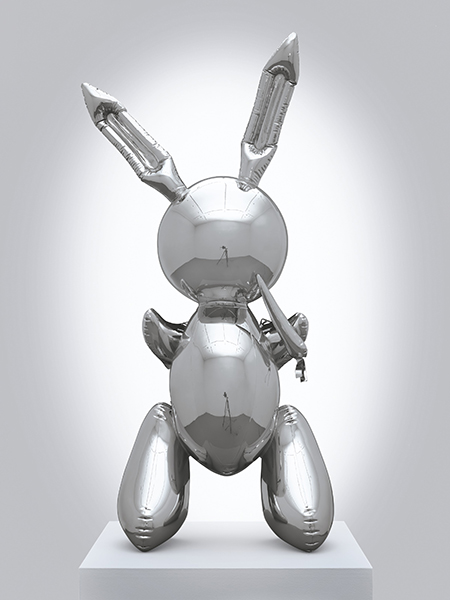 May 16
Sotheby's Contemporary Art Evening Auction
Contemporary art sales seem to be quite good at catching up with the Impressionist and Modern Art ones when it comes to high numbers. Sotheby's Contemporary Art Evening Auction on May 16 thus brought it $341,9 million in total sales, and only seven of 63 lots failing to sell.
Passing its last year's eponymous sale by almost $100 million, the auction set as many as seven artist records, among them a few women too: Dana Schutz, Helen Frankethaler, Lee Krasner. Unsurprisingly however, the top-selling lots went to male artists: Francis Bacon's Study for a Head sold for $50,4 million while Untitled by Mark Rothko is now priced at $50,1 million. Bacon also had the third most expensive painting of the evening, Study for Portrait, selling within its estimate at $14,5 million.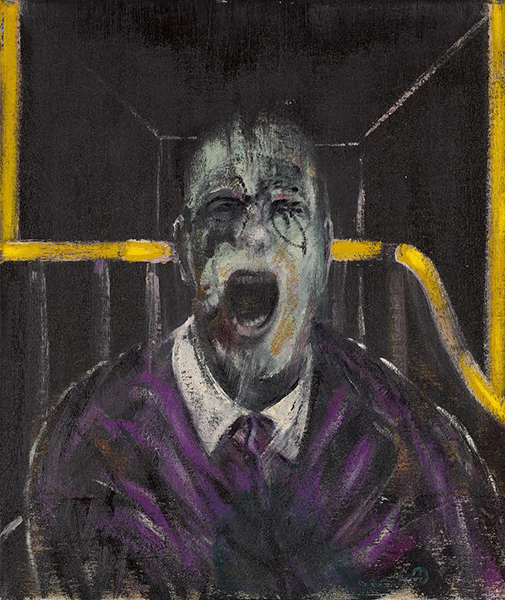 Phillips 20th Century & Contemporary Art Evening Sale
It's not just Christie's and Sotheby's stealing auction headlines these days, as Phillips did a rather good job with their 20th Century & Contemporary Art Evening Sale. Only one of 45 works offered remained unsold (a Christoph Wool), while the rest donned $99,9 million altogether.
Aside from setting three new artist records, the auction saw some big names among the best-selling ones - Willem de Kooning, whose Untitled XVI was bought for $10,3 million, Jean-Michel Basquiat's Self Portrait went for $9,5 million, and there's also the $8,5 million Helter Skelter II by Mark Bradford.