As we approach the finish line of the New York Auction Week of November 2019, we are ready to summarize it using terms such as "market-affirming" and "robust". Truth be told, it won't be a memorable one (even though we are talking about millions of dollars spent on artworks here), like last year's was.
Nevertheless, a few important artists records were set and the art market is proving to be standing on firm ground. In more art-related terms, "gigaweeks" like these also allow us to finally see some works from the history of art, which usually hang at private residencies or in storage lockers. Granted, this is also where they'll be headed now too, and we will once again be left to hope that we will get to see them again in our lifetime.
To no one's surprise, each auction below turned to be a boy's club once more, although I did mention a few significant market achievements by the female artists.
While in this report we will feature top three selling lots in this week's auctions by Christie's and Sotheby's in New York, we shall also mention the highlights from the other two auction houses in the big players game.
Phillips, for instance, brought in $108.1 million from its 20th-century and contemporary art evening sale on November 14, bettering its 2018 by some $20 million! The sale was marked by the work of KAWS - three paintings on offer were all sold, within their estimates, confirming the artist's strong presence on the market.
The day before over at Bonhams, Keith Haring's Untitled achieved $3,860,075 in their Post-War & Contemporary Art auction (totaling $6,63 million). Why is this news? Because the artwork in question is a mural, the first ever to come to auction and the one to set a world auction record for a Keith Haring mural, naturally. The eighty-five feet painting was made in 1983-84 in the stairwell of Grace House, a former convent and home of the Catholic Youth Organization in Manhattan. The proceeds will be used to fund the church's maintenance and operation costs.
Without further ado, let's check out the star lots of the New York Auction Gigaweek of November 2019.
November 11
Christie's Impressionist & Modern Art Evening Sale
And so it began! Christie's Impressionist and Modern Art Evening Sale opened the giga week with a total of $191,911,500, brought in by 90% of the 58 lots sold.
The winner of the night? René Magritte's Le seize septembre, which surpassed its high estimate and fetched $19,570,000 (including buyer's premium).
Following closely was a sculptural piece by none other than Umberto Boccioni, and you might know this one well - Forme uniche della continuità nello spazio (Unique Forms of Continuity in Space), the first work by the Italian master to appear in auction in almost half a century. Its selling price is now almost 4 times its high estimate, and a new auction record for Boccioni - $16,165,000!
Coming in third was an artist who is pretty much a regular (winner) at auctions - Pablo Picasso and his Femme dans un fauteuil (Françoise), which realized $13,327,500. As you connoisseurs might know, the painting was dedicated to Picasso's lover Françoise Gilot, who was pregnant with their daughter Paloma at the time.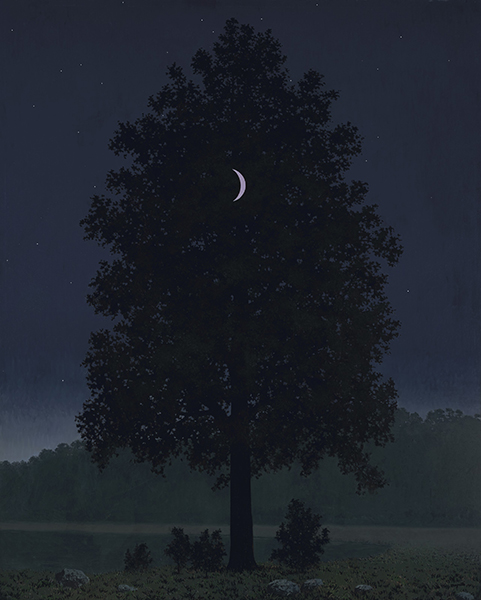 November 12
Christie's Impressionist and Modern Art Day Sale
As usual, the Day sales tend to have much more modest results than their Evening peers, and so Christie's Impressionist and Modern Art Day Sale donned $24,183,125.
The only work to go over one million dollars in worth was Salvador Dalí's Décor pour Roméo et Juliette - $1,119,000. The work was made as part of a series of stage designs for the ballet Romeo and Juliet, commissioned by a wealthy patron, the Marqués de Cuevas, who was funding the productions of his company Ballet International.
Following up was Henry Moore's sophisticated sculpture Working Model for Mirror Knife Edge, which fetched $915,000. It was conceived in 1976 as the basis for a public sculpture outside the National Gallery in Washington, D.C., commissioned by I.M. Pei.
The bronze of the evening went to Départ du village, the now $879,000 worth oil on canvas by Marc Chagall, representing the artist's early work dedicated to the pre-revolutionary Vitebsk, his hometown.
Sotheby's Impressionist & Modern Art Evening Sale
Over at Sotheby's, the first big sale of the week was steady, yet not overly impressive. The $208,958,100 worth of artworks sold at the Impressionist & Modern Art Evening Sale was led by Claude Monet's Charing Cross Bridge from 1903, somewhere in the middle of its estimates at $27,6 million.
The runner-up of the evening, Gustave Caillebotte's Richard Gallo et son chien Dick, au Petit-Gennevilliers (1884), which went for just over its high estimate: $19,686,000.
The third place, selling to a telephone bidder just like the first two, went to Paul Signac's La Corne d'Or (Constantinople), now worth $16,210,000.
Though we are used to male artists dominating these sales, it is well worth mentioning that the only artist record of the auction went to the only woman featured in it, Tamara de Lempicka. The 1927 portrait La Tunique rose fetched $13,362,500.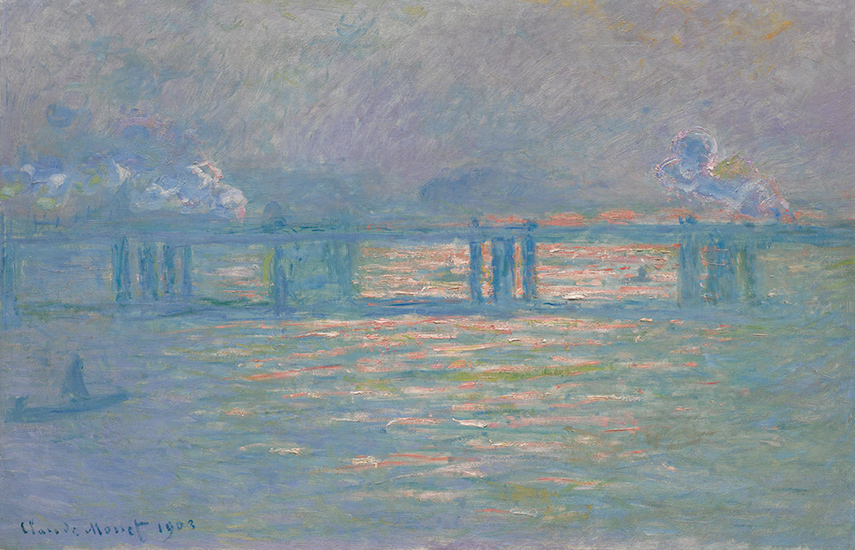 November 13
Christie's Post-War and Contemporary Art Evening Sale
For Christie's Post-War and Contemporary Art Evening Sale of November 13, Ed Ruscha's Hurting the World Radio #2 was announced as the star lot - and so it was. The visually poignant canvas, part of the artist's important series of Text paintings, was sold for $52,485,000.
The auction was generally a strong one, fulfilling everyone's estimations. The $325,259,750 result (with buyer's premium) was brought it by 48 sold lots (out of 54 offered), and it set four artists records, including the one for Ruscha. Others included sold artworks by Ellsworth Kelly ($9,81 million), Alma Thomas ($2,66 million), and Charles White ($1,22 million).
Ruscha's success of the night couldn't, however, be compared to David Hockney's $90 million from this same auction in 2018. Speaking of Hockney, he came second in this sale, as his Sur la Terrasse fetched $29,501,250, continuing the artist's growing art market trend. Finally, Gerhard Richter's Vogelfluglinie photo-painting followed with $20,478,000.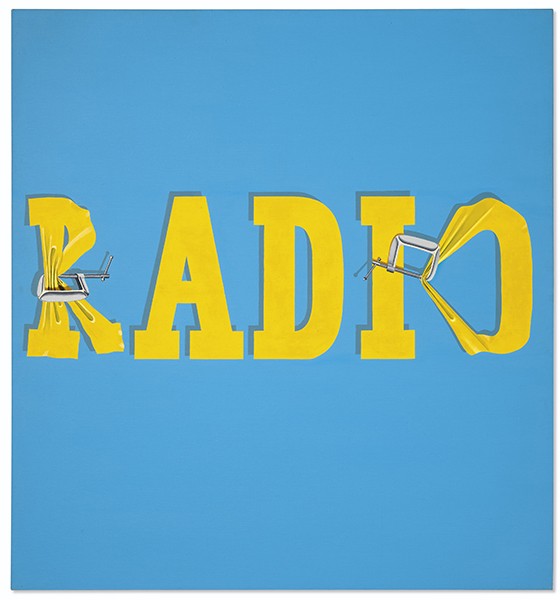 Sotheby's Impressionist & Modern Art Day Sale
A total of $53,317,875 was brought in at Sotheby's Impressionist & Modern Art Day Sale.
Although his artwork was not the top-selling one, Claude Monet could be considered the big winner of the day, as his Étretat, Coucher de Soleil, and Nymphéas (Fragment) landed second and third, selling for $3,020,000 and $2,480,000 respectively.
The most expensive lot of the auction went to Vincent van Gogh and his moody Paysan brûlant de mauvaises herbes, which is now priced at $3,140,000. An early example of the Dutch master's work, it is clearly inspired by his predecessors, the Old Masters.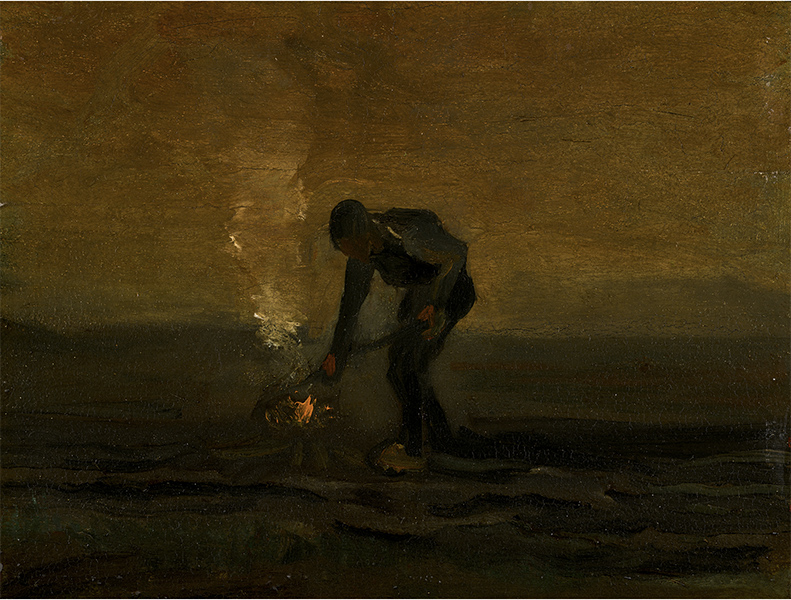 November 14
Christie's Post-War and Contemporary Art Morning and Afternoon Sessions
It was a good week for post-war and contemporary art at Christie's in New York this November. Their Morning and Afternoon sessions realized a combined $117,126,225. While the Afternoon one was more modest ($40,204,100) than the Morning one ($76,922,125), it set quite a few artist records, many of which belonging to women artists!
In particular, Carrie Mae Weems' famous Kitchen Table Series went for $237,500, and Pas de Trois by Julie Curtis was sold for $423,000. In the Morning session, notable results were obtained by Helen Frankenthaler ($2,5 million) and Ruth Asawa ($4,1 million); as for the Afternoon, we have Vija Celmins ($1,8 million).
The auction game is still predominantly a male one, so the highest numbers still belong to them. The Morning Session's top-selling lot was Frank Stella's Gray Scramble IX (Single), sold for $5,155,500. During the Evening session, DAY OF THE IDOL by George Condo went for just over its high estimate - $3,735,000.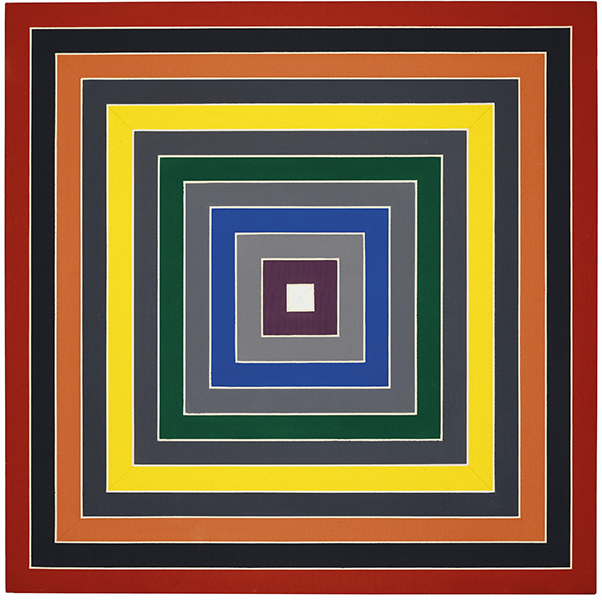 Sotheby's Contemporary Art Evening Auction
It was a solid one for Sotheby's Contemporary Art Event Auction, which racked up $270,643,850 (some $90 million less than the 2018 sale), with 46 lots sold out of 50 on offer. The sale seems to have been dominated by Abstract art, and four artists records were set, including Charles White again ($1,7 million), only 24 hours after his previous record had been set, and Norman Lewis ($2,78 million), Brice Madden ($10,9 million).
The third most expensive artwork of the evening was PH-399 by Clyfford Still, with a strong price of $24,296,900. The "silver medal" went to Mark Rothko's Blue Over Red, now worth $26,461,000 (previously $5,6 million).
Finally, the big winner proved to be Willem de Kooning, whose Untitled XXII went for $30,105,800, almost exactly halfway between its high and low estimate. The painting was last seen in the 2016 exhibition Chamberlain/de Kooning at Mnuchin Gallery.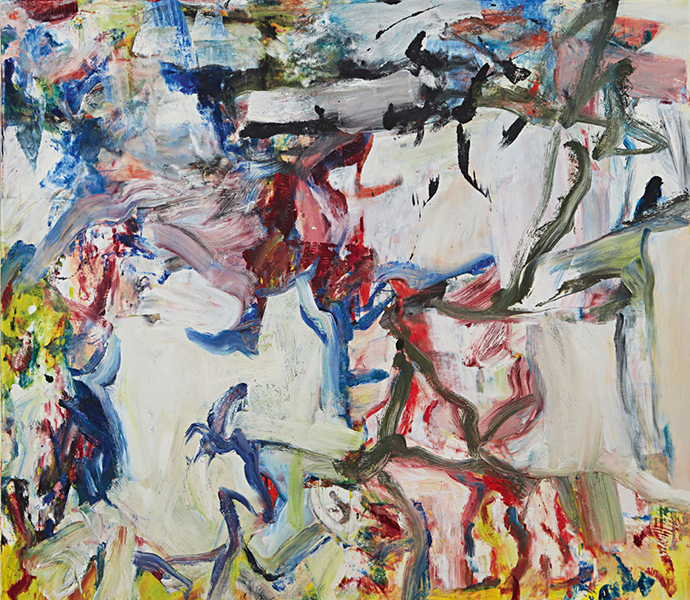 November 15
Sotheby's Contemporary Art Day Auction
Finally, the last big sale of the week wrapped things up very nicely. Sotheby's Contemporary Art Day Auction totaled $100,308,000, becoming the fifth consecutive sale of its kind to go over the $100 million mark. It had a success rate of 87.5% and a whopping 11 auction records!
On his 99th birthday, Wayne Thiebaud got quite a present: top lot of the evening went to his Ripley Street Ridge, $3,320,000.The painting is a real marvel to look at, lingering between abstraction and realism in such lush colors.
At number 2, we have a woman! Joan Mitchell's Saint Martin La Garenne IX fetched $2,900,000. It depicts a village in France, just minutes away from there artist's Vétheuil home, and it served as inspiration for many of her canvases.
Lastly, Ai Weiwei's iconic series of sculptures Circle of Animals/Zodiac Heads reached $2,840,000.
Also worth mentioning is that two sculptures by Ruth Asawa passed their estimates: Untitled, ca. 1965, estimated between $200,000 and $300,000, sold for $884,000, while another Untitled, carrying an estimation of $150,000 - $200,000, sold for $1.22 million.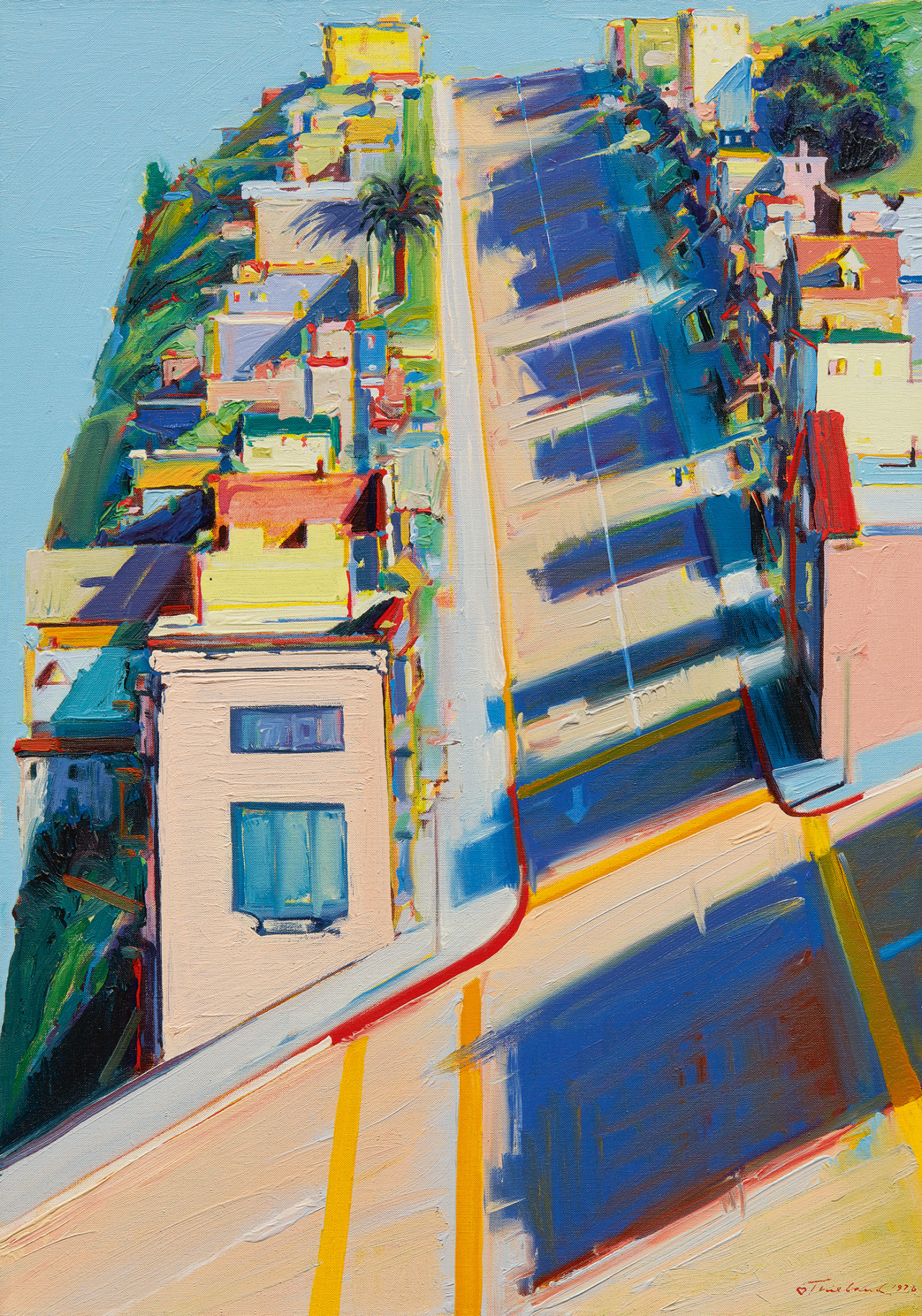 Featured image: Ed Ruscha – Hurting the Word Radio #2, 1964. Oil on canvas. 59 x 55 1/4 in (150 x 140.3 cm). Sold for $52,485,000 on 13 November 2019 at Christie's in New York.