The line-up of New York auctions in May 2017 was dubbed "the art market's biggest test", and the world was about to see whether the storm of the economic crisis was finally weathered - at least for a while. Across the city, mainly at venues of Christie's and Sotheby's, but also Phillips and Bonhams, around $1.3 billion worth of art was going to be sold, inviting the collectors to dive in. Thirteen lots on offer were estimated above $20 million, and 24 above $10 million. The auctions were going to show that political events and figures such as Brexit and Trump did not really affect the buyers' appetite. While the sales certainly did not reach the boom of 2015's astonishing tally of $2.7 billion, it was a rather positive week, marked by Jean-Michel Basquiat's new record. One thing is for sure: the art market is still doing pretty well!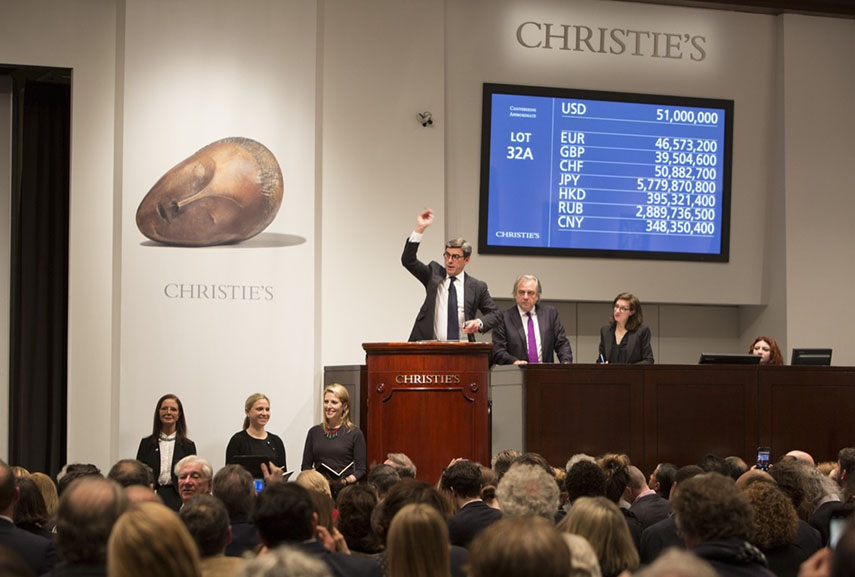 Christie's - Impressionist and Modern Art Evening Sale 15.5.
The first auction to open the New York auctions week this May was Christie's - Impressionist and Modern Art Evening Sale on May 15th. It touched the higher of the pre-sale estimate and fetched $289,178,500 with fees - its best result in the category in seven years! The winner of the night and one of the 55 sold lots was Constantin Brancusi's La muse endorse from 1913, which sold for a world auction record price of $57,367,500 to a client in the room after 9 minutes of bidding. The piece is the first in the artist's egg series of sculptures, and one of six versions in bronze (the other being at the Centre Pompidou, The Met Museum, The Art Institute of Chicago and private collections).
Brancusi's record was followed by Pablo Picasso's 1939 portrait of Dora Maar titled Femme assise, robe bleue, which realized $45,047,500 with fees and went to a client on the phone. Other sales include Fernand Léger's Nature more aux elements mécaniques ($11.4 million with fees), Claude Monet's La route de Vétheuil, effet de neige, 1879 ($11.4 million with fees), Georges Braque's Le Guéridon 1911 (sold for $10.1 million with fees) and Wassily Kandinsky's Oben und links, 1925, which went for $8.3 million with fees.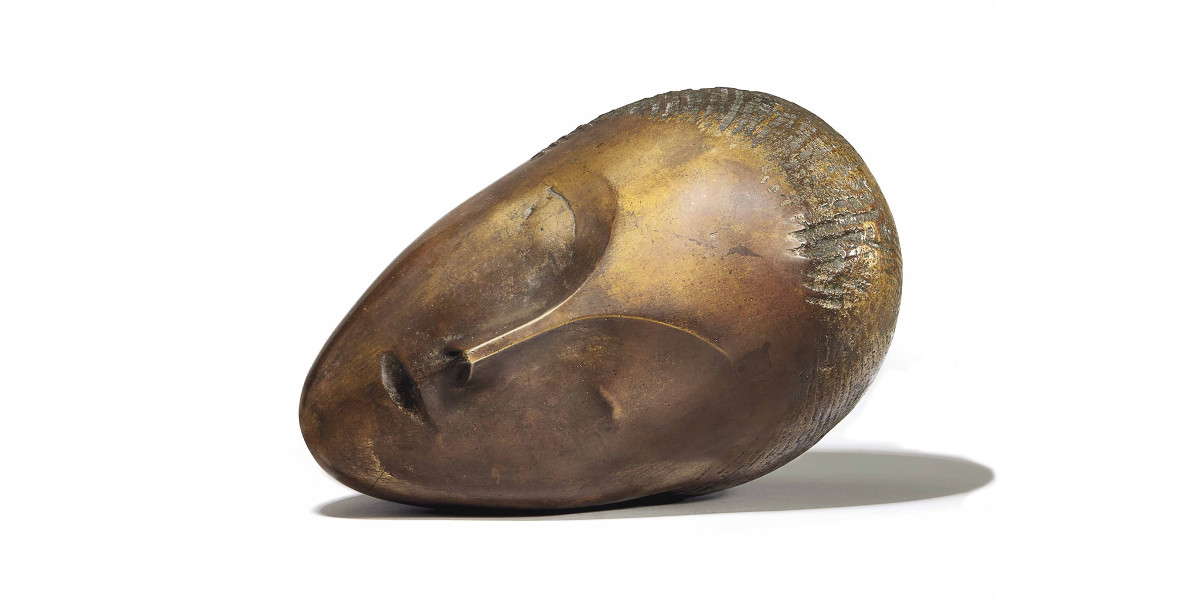 Sotheby's Impressionist and Modern Evening Sale 16.5.
The Gigaweek continued with Sotheby's Impressionist and Modern Evening sale on May 16th, which tallied $173,840,000, somewhere in-between its low estimate of $147 million and high of $210.4 million, with 74% of the lot sold. The auction will probably remain known for the last-minute withdrawal of Egon Schiele's early nude, titled Danaë and the five-minute contest for Kazimir Malevich's Suprematist Composition With Plane in Projection from 1915, which hammered at $18.6 million, followed by Claude Monet's Le Bassin Aux Nymphea (1917-1920), with $16 million, just like Max Ernst's Le roi jouant avec la reine (1944), and Alberto Giacometti's Buste de Diego (1957) with $10 million.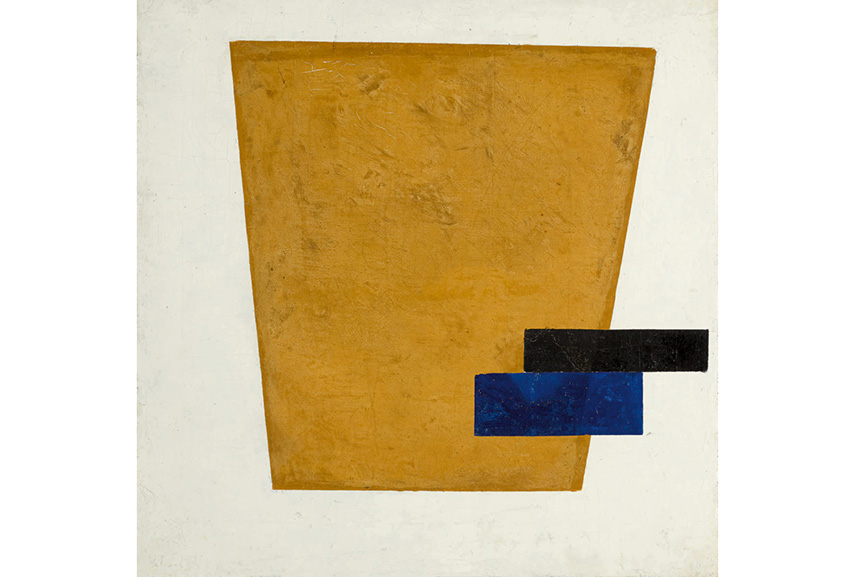 Christie's Post-War and Contemporary Art evening sale 17.5.
It was a successful one at Christie's for their Post-War and Contemporary Art evening sale on May 17th. All but three out of 71 lots, or 96%, sold to achieve $448,062,000! The highlight of the evening was Cy Twombly's Leda and the Swan from 1962, which sold for $52,9 million - to Larry Gagosian, no less. Its success was closely followed by Three Studies for a Portrait of George Dyer by Francis Bacon, which went a little over its high estimate to sell for $51.8 million. Artists like David Salle, Rudolf Stingel and Robert Gober all reached new records, and the bidders might remember the sale by another withdrawal, this time of Willem de Kooning's Untitled II from 1977. It was also a good night for the fans of Andy Warhol's work, as Last Supper and Big Campbell's Soup Can went for $18.7 million and $27.5 million respectively!
Sotheby's - Contemporary Art Evening Auction 18.5.
The most successful auction of the Gigaweek in New York certainly was Sotheby's Contemporary Art Evening Auction, where Jean-Michel Basquiat became the most expensive American artist ever sold at auction - surpassing Warhol, Lichtenstein, Rothko. The Untitled painting from 1982 featuring dominant blue hues and a bold skull in his signature style was bought by the Japanese billionaire Yusaku Maezawa for $110.5 million, doubling its high estimate! We already remember his name from last year, when he bought another Basquiat and four other high-priced artworks for a total of $98 million. The painting became the most successful lot of the evening, as the auction reached a total sale of $319,199,000.
Other winners of the evening we Roy Lichtenstein's Nude Sunbathing from 1995, which went for $24 million, Gerhard Richter's Abstraktes Bild from 1991 for $15.4 million and Robert Rauschenberg's Rigger from 1961, for $12.3 million. New auction highs were notched for Jonas Wood, Wolfgang Tillmans, Mira Schendel, Blinky Palermo, and Takeo Yamaguchi.
Featured image: Jean Michel-Basquiat - Untitled, 1982. Courtesy of Sotheby's New York.