At the gates of the Calanques National Park near Marseille stands a beautiful architectural site erected by the powerful Forbin family. The initial 15th-century hunting lodge gradually turned into a large country house, characterized by a corner turret and accompanied by a grand park and other historic artifacts.
In 2019, the huge property went on sale, and the owners instead of using it in privacy decided to open it for the public this year. The Forbin Chateau is not only hosting an artist-in-residency program, but it also offers one of the most beautiful collections in the world of New York post-graffiti made during the 1980s-90s.
Run by Stéphane Miquel and Caroline Pozzo di Borgo, the collectors, experts, and philanthropists, from Marseille-based Ghost Galerie, this one of a kind place offers visitors an exciting journey into an unexpected mix of genres in a unique historical site.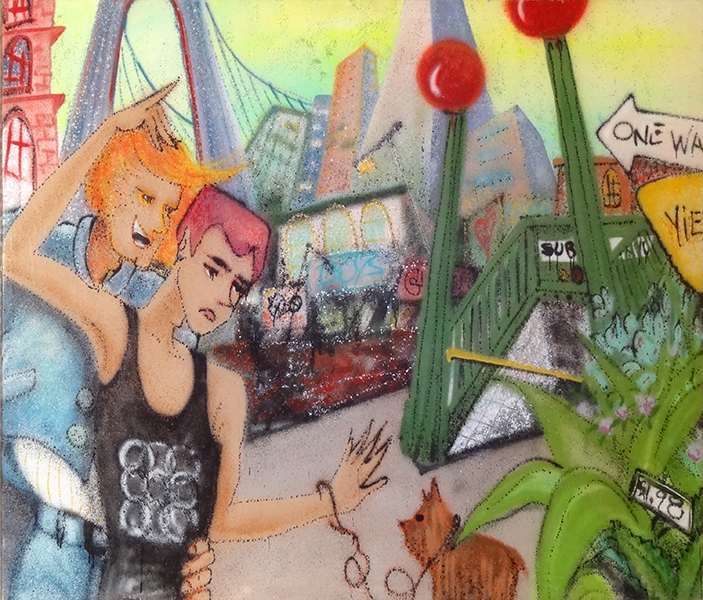 New York Graffiti in Provence
The current exhibition is an actual homage to the American art from the end of the 20th century or, to be more precise, an ode to the outstanding creative energy of the 1980s and 1990s New York art scene.
The atypical dialog between the historical context of Provence and the art history across the Atlantic brings a challenging platform for interpretation, mediation, and contemplation.
Many of these artists have become icons of a generation, so their status also becomes a matter to discuss in this unique, non-conventional exhibition space.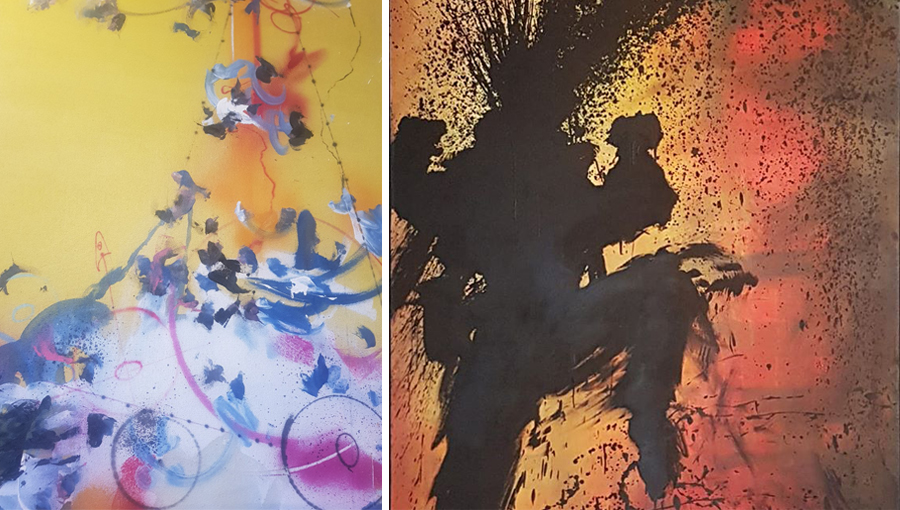 The Works
The Forbin Chateau opened its doors to present more than one hundred and thirty works (canvas, papers, photographs, and archival material) from their collection including the ones never before seen in public, as well as in situ artwork produced by artists in residence.
The whole installment consists of the canvases signed by post-graffiti masters such as Dondi White, Futura 2000, Zephyr, Toxic, and Phase 2, to mention a few, and works made by the prominent proponents of 1980s East village such as Jean Michel Basquiat, Keith Haring, Kenny Scharf, and Richard Hambleton.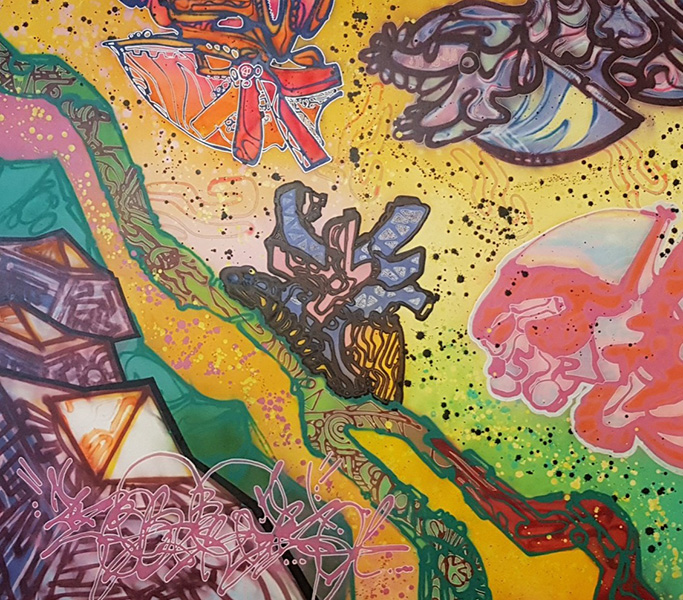 Welcome to The Forbin Chateau
Stéphane Miquel and Caroline Pozzo di Borgo tend to shift the installment by combing the works from the collection and both French and international loans.
From June 2020 The Forbin Chateau is open for visits, in small groups up to ten people, by mandatory reservation. Due to COVID 19, pandemic physical distancing and all other safety measures apply.
Featured image: Dondi White - Child in Turmoil. All images courtesy Chateau Forbin.